The following content is going to tell you some basic knowledge about the AM4 CPU/processor, its cooler and chipsets. Read it through and find the answer you are seeking for. Also, for more CPU socket knowledge, you can visit MiniTool Partition Wizard site.
About AM4 CPU
According to Wikipedia, AM4 CPU refers to CPUs (Central Processing Units) that are compatible with AM4 Sockets. Then, what is AM4 Socket?
Socket AM4 is a type of microprocessor socket that is used by AMD's CPUs built on the Zen (Zen3, Zen 2, and Zen+) and Excavator microarchitectures. AM4 release date is in September 2016. It is designed as a successor to sockets AM3+, FM2+ and FS1b as a platform.
That is to say, the AM4 socket is a combination of AM3+, FM2+ and FS1b sockets and is compatible with those kinds of processors. Will AM3+ CPU fit the AM4 socket? Or, can you insert an AM3+ CPU in the AM4 motherboard? Yes, it will and yes, you can!
An AM4 Socket has 1331 pin slots and is the first socket type from AMD that supports DDR4 memory. It achieves unified compatibility between AMD high-end CPUs whose previous socket is the AM3+ and lower-level APUs (Accelerated Processing Units) on various other sockets.
Tip: AMD made a commitment in 2017 that it will use the AM4 platform with socket 1331 until 2020.
Socket AM4 Supports
Support Zen based family of CPUs and APUs (Ryzen and Athlon), some A-Series APUs as well as Athlon X4 CPUs (Bristol Ridge based on the Excavator microarchitecture).
Support up to 4 modules of DDR4 SDRAM in a dual-channel configuration.
Support PCIe 3.0 and 4.0.
AM4 CPU Cooler
Compared with previous heatsink such as AM3+ CPU cooler, the AM4 socket CPU heatsink similarly be fastened to the motherboard via 4 holes located in the corners of a rectangle with a lateral length of 54 mm and 90mm. The difference is that the previous heatsink is 48x96 mm.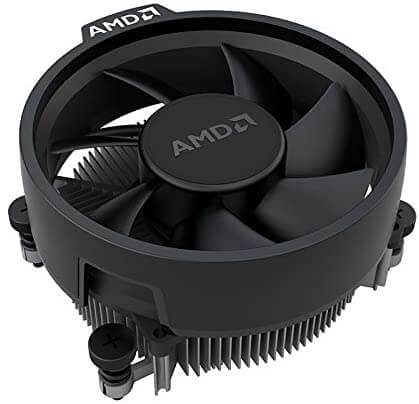 Therefore, some coolers for previous sockets aren't compatible with the AM4 cooler. Yet, on the one hand, some heat sink makers claim to be providing brackets to help those un-compatible heatsinks to work with AM4 Sockets, while other heat sinks will be redesigned. On the other hand, some motherboard manufacturers include both AM4 and AM3 cooler mounting holes.
AM4 Chipsets
AM4 Socket is currently a base of below 9 chipset models. The processors for AM4 sockets have been designed as systems on a chip (SoC). With the traditional southbridge and northbridge on board the processor, the motherboard chip will increase the number of PCIe lanes as well as other connections, such as NVMe, SATA and USB 3.2 Gen 2.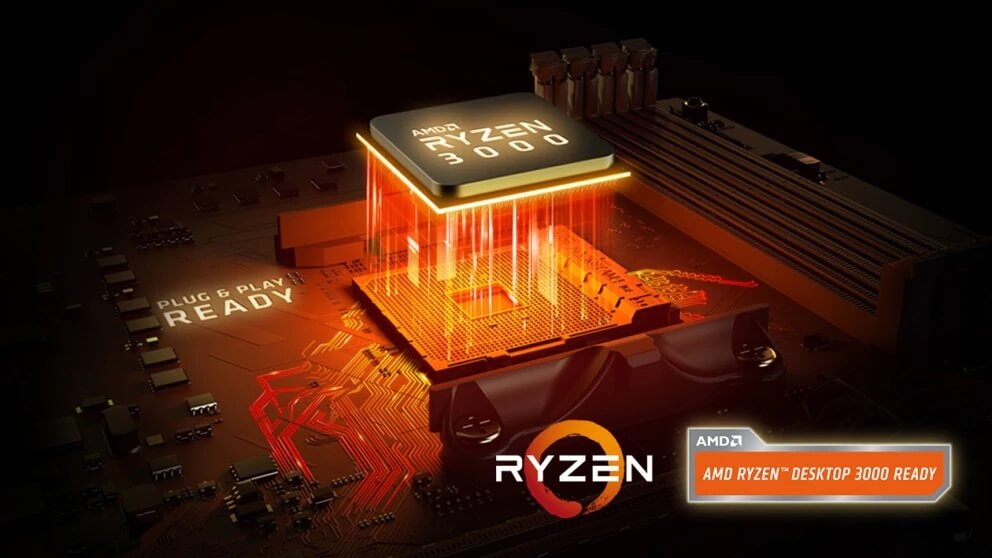 AMD X570 chipset – The world's first chipset with PCIe 4.0 support, coupling enthusiast class features, and control with the most bandwidth for graphics & storage.
AMD B550 chipset – PCIe 4.0 ready for the third generation of AMD Ryzen processors.
AMD A520 chipset – Fundamental performance for Ryzen processor-powered PCs.
AMD X470 chipset – Enthusiast class features and control.
AMD B450 chipset – High performance and flexibility, with AMD StoreMI storage Acceleration Technology.
AMD X370 chipset – Enthusiast class features and control.
AMD B350 chipset – High performance and flexibility.
AMD A320 chipset – Essential computing and media playback.
AMD X300, A300 & PRO 500 chipsets – Ideal for the smallest form factors.
For AM4 processor list or AMD AM4 CPU list, just visit AM4 CPU List, Specs, and Socket Features.