Summary :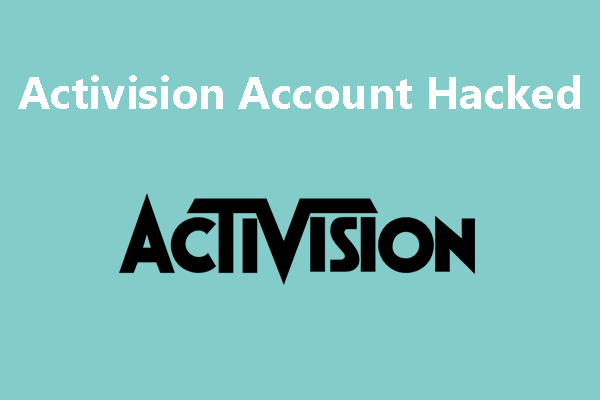 Is your Activision account hacked? This post from MiniTool Partition Wizard tells you how to recover a hacked Activision account and how to enable Two-Factor Authentication to protect your account better.
Activision Account Hacked Issue
Activision Blizzard, Inc. is one of the largest video game developers and third-party video game publishers in the world. It developed many popular games including Call of Duty, Crash Bandicoot, Guitar Hero, Tony Hawk's, Spyro/Skylanders, World of Warcraft, StarCraft, Diablo, Hearthstone, Heroes of the Storm, Overwatch, and Candy Crush Saga.
It also published some popular third-party games. Using the Activision account, you can purchase and play Blizzard games and other games published by Activision company.
However, the Activision account is vulnerable to hacking attacks. According to reports, over 500,000 accounts have been hacked in a new data breach. These hackers will change the account details of these leaked log-ins, making it impossible for their actual owners to log in and recover them.
Destiny 2 Steam Transfer: How To Move Your Account To Steam
How to Recover the Hacked Activision Account
If you think your Activision account has been hacked, you can do the following Activision account recovery jobs.
1. Change the Password Directly
If you can log into your account still, you can change the password prevent the hacker from logging into your account. Please follow these steps:
Access your Activision account on their website or through a linked system.
Navigate to Profile, then Basic Info, and select Edit next to the Password
Confirm your password and enter a new one, following Activision's strong password
2. Recover the Password Through Email
If the hacker has changed your password, you can use this method. Here are steps:
Go to the Activision account login page.
Click Forgot your Password.
Enter the Email address that was used to create your account and click Submit.
Instructions for resetting your password will be sent to the email address you entered.
Check your email and follow the RESET YOUR PASSWORD link provided to reset your password. The link will be valid for 24 hours and can only be used once.
Enter a new password for your Activision account and save it.
3. Go Through Activision Account Recovery Process
If the above two ways fail to help you get back the Activision account, you can try this method. Please go to Activision Account Recovery Request page and follow the guide described in this page to create new Activision account with a new Activision ID, and then submit an account recovery request.
You may need to provide all the details about your previous account. Then, Activision will register your details and start working on your previous account recovery. If you match the terms and conditions, the account will get recovered in around 10 days.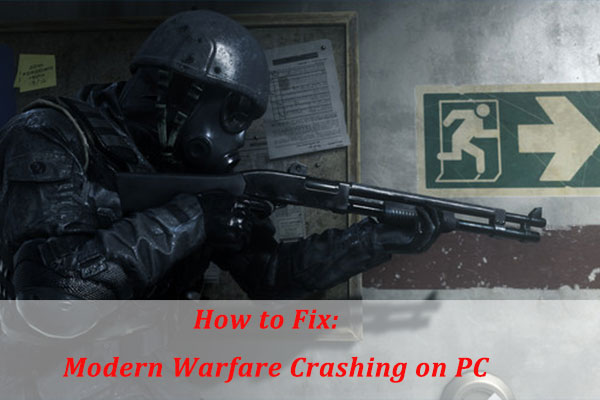 What should you do if you encounter Modern Warfare crashing on PC? If you don't know the answer, the fixes listed in this post might be helpful for you.
How to Protect Your Activision Account
To protect the Activision Account better, Activision provides Two-Factor Authentication feature. To enable this feature, please follow these steps:
Download and install the Google Authenticator app on your smartphone or tablet.
Go to the PRIVACY & SETTINGS section of your Activision account.
Select ENABLE TWO-FACTOR AUTHENTICATION.
Open the authenticator app and tap the plus (+) sign.
Tap Scan barcode to scan the QR code with your smartphone or tablet, or select Manual entry to enter the Manual Entry Key.
Tap ADD ACCOUNT in the authenticator app.
Enter your Activision account password, then enter the 6-digit authentication code from the authenticator app (listed under Activision).
Select Activate to complete the setup.
After completing setup, you will get 10 one-off backup codes to use in case you cannot access or no longer have access to the Google Authenticator app. Please store them to a safe place.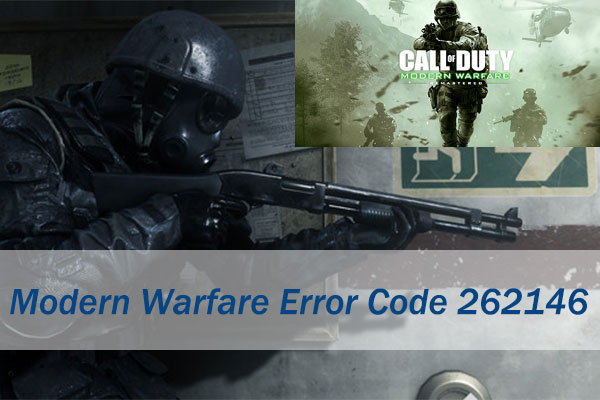 Have you ever encountered Call of Duty: Modern Warfare error code 262146 on PC, Xbox, or PS4? How to remove the error? You can get some fixes in this post.