Do you know how to choose a camera? What's the benefit of 4k camera? What's the best 4K camera? In this post, MiniTool introduces 4K camera to you and recommends some cameras to you.
Benefits of 4K
Nowadays, the ability to record 4K video on cameras has quickly moved from a niche feature to a standard one. The term "4K" refers to any video resolution with an approximate horizontal pixel count of 4,000. The accurate 4K standard is 3840 x 2160 pixels, which is also called 4K UHD.
4K resolution standard offers four times the resolution quality as Full HD. The massive resolution of 4K video camera footage allows some flexibility in editing. For example, you can crop the footage by 200% and still maintain full HD resolution (1080p). You can also pan, crop and zoom into the footage without affecting your end product resolution.
In this post, I will show you how to choose a camera and list some 4K cameras as recommendations.
How to Choose a 4K Video Camera: 6 Factors
1. Maximum Recording Resolution
Depending on the range of use, 4K resolution also has a variety of derivative resolutions. The two most widely used formats are Ultra HD (3,840 x 2,160 pixels) and Cinema 4K (4,096 x 2,160, also known as DCI 4K).
Compared with 4K UHD, 4K DCI has an additional 256 horizontal pixels and therefore it captures an additional 6.25% of horizontal image. It is also referred to as C4K (Cinema 4K) and is the resolution you would see in a 4K movie at the theatre.
Hence, although all is 4K, you should pay attention to the accurate resolution still.
2. Price
The price varies significantly across the different cameras. If you want to shoot 4K UHD video, you'll find great options in the $350 to $1000 range. But if you want to shoot C4K video, the camera will start at $1500+.
3. Brand
Big brands of cameras come with better quality and service. Good camera brands include GoPro, Panasonic, Canon, Sony, Nikon, etc.
4. Image Sensor Size
The image sensor in your camera is where the image is converted from light to electrons. Generally speaking, the larger the sensor, the better images (footage) you'll capture. At the same time, cameras with larger sensor sizes are also more expensive. The size of the photosensitive device also directly affects the volumetric weight of the camera.
5. Zoom
A solid zoom can also add a dramatic touch or give great context by showing subject up close and then zooming out and including the surrounding area in the frame. There are two types of zoom: optical and digital.
Optical zoom refers to the decreased visual distance between the camera and its subject by an actual lens adjustment, while digital zoom gives the appearance of decreasing distance by actually destroying the video quality. Avoid using digital zoom if you camera comes with this feature.
6. Wireless Connectivity: WiFi with NFC, and Bluetooth
Wireless connectivity is a great way for file transfer and camera control. You can use Bluetooth to transfer images and clips because it uses less energy than a WiFi connection. With a WiFi connection, you can remotely control your camera with your phone. This includes adjusting zoom, focus point, exposure compensation, and starting/stopping recording.
Best 4K Cameras
1. Nikon Z6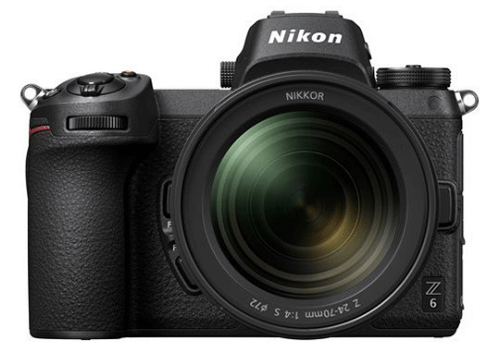 Type: Mirrorless | Sensor: full frame | Sensor resolution: 24.5MP | Lens mount: Nikon Z | 4K frame rates: 30, 25, 24p | 4K sensor crop factor: 1x | Standard ISO range: 100-51,200 | Memory card: 1x XQD
2. Sony A7 III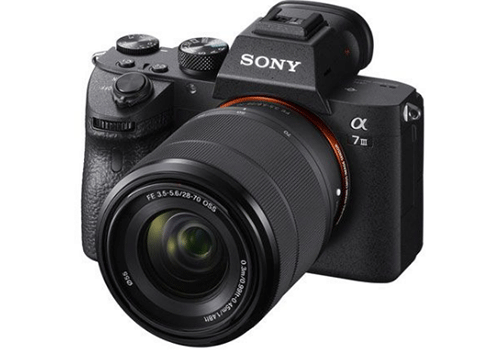 Type: Mirrorless | Sensor: full frame | Sensor resolution: 24.2MP | Lens mount: Sony FE | 4K frame rates: 30, 24p | 4K sensor crop factor: 1x | Standard ISO range: 100-51,200 | Memory cards: 1x Memory Stick Duo/SD (UHS-I), 1x SD (UHS-II)
3. Panasonic Lumix S1H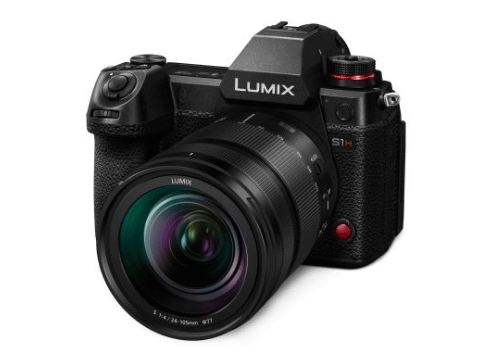 Type: Mirrorless | Sensor: Full frame | Sensor resolution: 24.2MP | Lens mount: L-mount | 4K frame rates: 60, 50, 30, 25, 24p | 4K sensor crop factor: 1x | Standard ISO range: Dual Native ISO, 100-51,200 (50-102,400 exp.) | Memory cards: 2x SD/SDHC/SDXC (UHS II)
4. Canon EOS C300 Mark II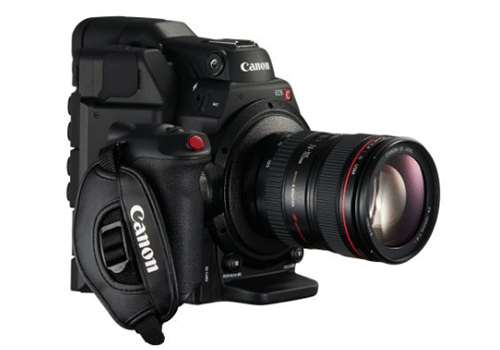 Type: Mirrorless | Sensor: Super 35mm | Megapixels: 8.85MP | Lens mount: Canon EF | 4K frame rates: 60, 50, 30, 25, 24p | 4K sensor crop factor: 1x | Standard ISO range: 160-25,600 | Memory cards: 2x CFast 2.0 (4K), 2x SD (FHD only)