Summary :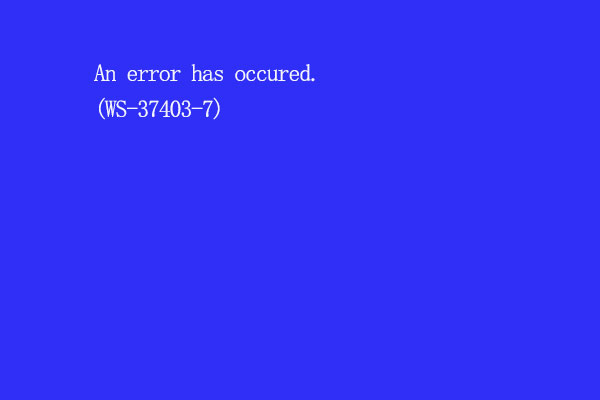 PlayStation 4 (PS4) is popular among game lovers. Recently, some users have received error WS-37403-7 on PS4. They report that they cannot log into the PS4 account due to this error. If you are one of them, you should try the solutions provided by MiniTool Software to solve the problem.
Quick Navigation :
PlayStation 4 is an outstanding game console developed by Sony. However, many users have encountered different problems while using their PS4. Today I'd like to share some information about WS-37403-7 with you. Let's start with an example:
Error Code Help (WS-37403-7): I'm posting this here because I tried searching this error code on the PlayStation website and didn't get any results. Has anyone ever had this error code before/has a potential fix? My PlayStation 4 is connected to the internet via an Ethernet cord, yet is simply saying an error has occurred with the above error code when I attempt to sign into PSN.  

--www.reddit.com
Why does PS4 error WS-37403-7 happen? Actually, PS4 error WS-37403-7 usually occurs due to improper DNS configurations or outdated software. You will see more detailed information as well as the corresponding solutions in the following contents.
Method 1: Set DNS Configurations
Sometimes, the DNS configuration you're using does not work with the console, which might lead to some errors like WS-37403-7. In this case, you need to change the DNS configurations to solve the problem.
Here is how to do it.
Step 1: When you start your PS4, navigate to Settings and select Network.
Step 2: Click Test Internet Connection. Wait until the test is completed. Then check the result and the Network Sign-in option might show as "Failed". In this case, you should go back to the Network settings and select Set up Internet Connection.
Step 3: Select Use Wi-Fi or Use a LAN Cable according to your own case. Then click Custom.
Step 4: For IP Address, choose Automatic. For DHCP Host Name, choose Do Not specify. For DNS settings, click Manual.
Step 5: Click Primary Address and input 1.1.1.1. Then click Secondary Address and input 1.0.0.1.
Then you can click Next and check if PS4 error WS-37403-7 has been solved. If you are still bothered by the same problem, you should move on to the next method.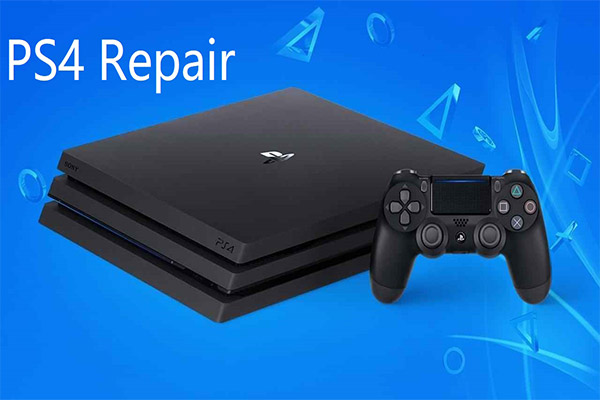 Do you often play PS4 game? Have you ever encountered some problems? This post will show you four frequently encountered problems and responding fixes.
Method 2: Update Your PS4
Sony keeps release updates for PlayStation 4 all the time. If you haven't updated your console to the latest version, it is possible to encounter some issues while connecting to Network, which leads to WS-37403-7 finally.
In this case, you should update your console.
Step 1: Turn off your PS4.
Step 2: Press and hold the power button on the console until you hear two beeps. Then connect the controller with a USB cable and press the PS button to enter PS4 Safe Mode.
Step 3: Select Update System Software > Update using Internet. Then follow the onscreen instructions to install the available update.
Once it's done, go back and select Restart PS4. When your PS4 starts, check if you can log into the account successfully.
Some users don't know how to exit this mode after fixing the PS4 problems. If you are also one of them, you can read the post from which you will know 4 ways.