Windows Version for PC Enthusiasts
Windows 10 Pro offers users features prized far more by IT admins than Home users. However, the chief reason why an individual PC user would want to buy Windows 10 Pro is that it is flexible in accommodating Windows 10 features and security updates. To manage your computer more smoothly, you can use MiniTool solutions.
As for other features like BitLocker and Remote Desktop Connection, even enthusiasts rarely take advantage of these.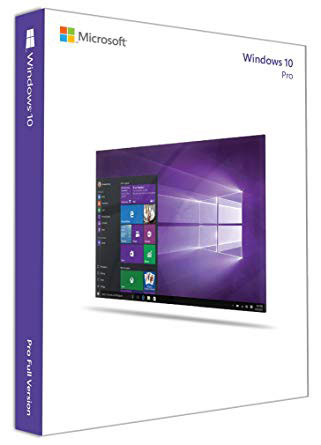 How does Microsoft convince PC enthusiasts to pay the $199 it charges for a standalone copy of Windows 10 Pro, or the $99 upgrade fee from Windows 10 Home? The trick is to make the OS have more features these pro-level users craved.
The first killer app may be Windows Sandbox, a virtual Windows-within-Windows, which allows you to carve out a chunk of your PC's OS environment for testing apps and websites, without any concerns about malware.
However, Windows Sandbox depends upon virtualization, a technology available only in Windows 10 Pro, not Home.
Apart from Windows Sandbox, there are many other virtualization-dependent technologies, which will make enthusiasts think more seriously about Windows 10 Pro if Microsoft added them into Windows 10 Pro, for example: App-V, UE-V, VPN-like services, and more.
Now, just read on to know what these features are and how they could be applied to Windows 10 Pro.
Windows Sandbox
As mentioned above, Windows Sandbox can create a separate, pristine copy of Windows, completely isolated from the rest of your PC, in which you can examine potential malware, visit a risky website, and so on.
This copy of Windows lives within an app window on your screen, which makes it extremely easy to avoid simple hacking attempts and low-level scammers. If you end up on some site that begins blasting browser notifications, or floods your screen with pop-up ads, you can make everything vanish just by closing the application.
Both Sandbox and its predecessor, the Windows Device Application Guard (WDAG), are built upon virtualization.
When accessing an untrusted website after WDAG is installed, you can open the web page in a Sandbox-based Microsoft Edge application protection window to isolate it from the host operating system, thereby preventing malicious websites from jeopardizing the host operating system.
Based on the above advantages, it can be said that Windows Sandbox offers the most compelling argument for enthusiasts to buy Windows 10 Pro.
Other Virtualization-Dependent Technologies
Microsoft has other virtualization-dependent technologies already launched in the Education and Enterprise editions. If Microsoft adds them into Windows 10 Pro, it could attract even more enthusiasts.
UE-V
UE-V, known as User Experience Virtualization, takes all of a user's preferences and migrates them from one PC to another, so that you can set up a new device almost exactly the way in which your others are configured.
A one-step configuration process seems like a future that we're moving to. You may configure a new PC with all of your preference and download your preferred apps in the background automatically by using your Microsoft account.
Device Guard
Device Guard helps protect the operating system from untrusted code by loading the Hyper-V hypervisor. Similarly, Microsoft can combine it with Sandbox to protect the OS from untrusted code in USB drives by presenting a secure virtual space when a user inserts an unknown and untrusted USB stick or external hard drive into their PC.
App-V
Theoretically, no Trojan or other malware can break out of the virtualized sandbox of WDAG or Sandbox and infect your machine. However, how to protect your computer if the virus or malware code doesn't actually run on your PC in any capacity whatsoever? App-V (Application virtualization) can meet your demands.
Instead of storing the application on your PC, App-V streams the app from the cloud, taking advantage of Azure's inherent performance and security advantages. App-V opens the door for more powerful software to be run on devices that aren't graphics workstations. In addition, with App-V, users will not be restricted to specific computers and application conflicts will be reduced.
Other Directions: VPN and Gaming
Apart from the above Windows 10 Pro improvement methods, Microsoft can also improve Windows 10 Pro through DirectAccess, which creates a VPN-that's-not-a-VPN to allow secure access to internally stored data.
As we all know, Windows 10 Pro already allows remote users to connect to another PC via Remote Desktop Connection, but Microsoft could probably once again use its Azure cloud and its worldwide presence to offer VPN services.
Another Windows 10 Pro improvement direction is gaming. Microsoft's Game Bar can just meet some gamers' demands. As for PC enthusiasts, they prefer a more robust offering. DirectX 13 API or Project xCloud are all OK.
Whatever Microsoft chooses to do with DirectX 13 API or Project xCloud, PC gamers would like Microsoft to push more heavily toward improving the PC as a gaming platform.