Summary :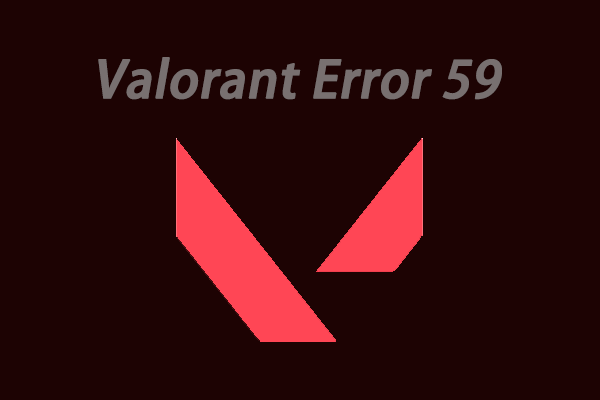 Many users have encountered Valorant error 59 when entering a contest. If you also encountered this problem, then this article from MiniTool Partition Wizard helps you know what it is and how to solve it.
What Is Valorant Error 59?
Error code 59 Valorant triggers with the following message: "There is an error connecting to the platform. Please restart your game client. Error Code: 59". It may display error code 59 or the phrase LoginQueueFetchTokenFailure. You may encounter this error code after a game update or when launching the game. This error is mainly triggered due to issues with the Riot client.
If you get this error, you can try the methods mentioned in this article to fix error 59 Valorant.
How to Fix Valorant Error 59?
Here's what you can try to fix Valorant error 29 on your Windows PC:
Method 1: Restart the Game Client with the Administrator Privilege
Running the game with insufficient permissions can trigger Valorant error 59. So, restart Valorant as administrator; it might help you get rid of the error. All you have to do is right-click the desktop icon of the Valorant application and click the Run as administrator option.
Method 2: Make Sure that the VALORANT Vanguard (VGC) Service is Running
This Valorant error 59 may also be triggered if the VALORANT Vanguard (VGC) service is not running on your PC. So, open the Service Manager and make sure the VGC is running. Also, set the VGC service type to automatic. Here are the detailed steps to do this:
Step 1: Press the Win + R key, type services.msc in Run dialog, and press Enter to open the Windows Services app.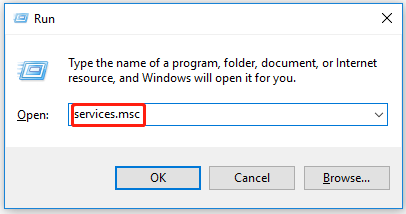 Step 2: Scroll down to the VGC service and check if it is running or not under the Status tab. If not, right-click it and select the Start option.
Step 3: Right-click the VGC service, then click the Properties options and set the Startup type to Automatic.
Step 4: Press the Apply > OK button and exit the application.
After that, check if the Valorant error 59 is gone or not.
Method 3: Check Your Internet
Make sure you are connected to stable and high-speed internet for a hassle-free gaming experience on Valorant. If you have any internet issues, try to fix internet issues.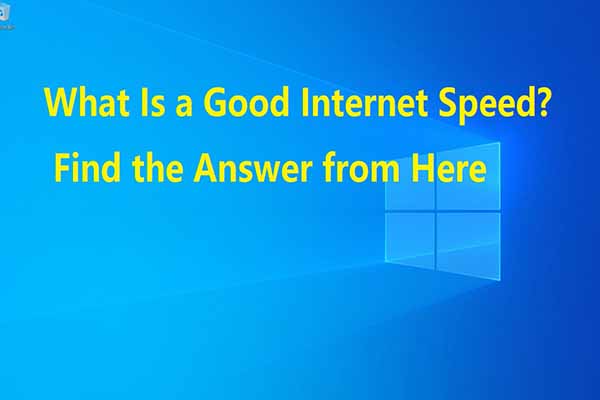 Internet speed plays an important role in networking world. What is a good Internet speed? Well, get the detailed information from this post now!
Method 4: Shut Down all Riot-related Processes and Relaunch Valorant
You can also try closing all Riot-related processes and restarting the Valorant game to fix Valorant error code VAL 59. Methods are as below:
Step 1: Press the Ctrl + Shift + Esc key to open Task Manager.
Step 2: Find all Riot game related processes and tasks in the Processes tab, and close all the processes one by one. You need to select a process and click the End Task button.
Step 3: Restart the Valorant application and see if Valorant error 59 is still there.
Method 5: Reinstall Valorant and Vanguard
Reinstalling the app is the last resort if you are unable to fix the error using the above solutions. You may get this error due to a corrupt installation. So, in this case, you can fix the error by reinstalling the app.
Step 1: You can uninstall the program by going to Apps and Features in the Settings app.
Step 2: You need to download the latest version of Valorant from its official website, and then install Valorant on your PC.
This post shows you how to download and install Valorant on your PC step by step. It also shows you how to uninstall the game thoroughly.
Bottom Line
The above content is all about how to fix Valorant error code 59. Do you have any questions about this content? If you have any questions, please leave them in the following comment zone.