The Thinking Behind 32GB Windows Format
As we all know, Windows doesn't allow users to create a partition larger than 32GB. Why does Windows set the 32GB limit on FAT32? You may have ever considered the following reasons:
The 32GB limit on FAT32 is caused by technology defects.
Microsoft set that limit intentionally because it wants to promote NTFS.
However, all the above reasons are wrong. The real reason for the 32GB limit on FAT32 is a decision made by a Microsoft engineer called Dave Plummer in the 1970s.
In the closing years of the last century, Plummer was involved in porting the Windows 95 shell to Windows NT. Part of that was a redo of Windows Format and the grungy lower-level bits going down to the API.
He pondered what cluster sizes to offer the potential army of future Windows users. As we all know, a partition size = cluster size * cluster number.
FAT32 has a set maximum number of clusters in a volume. Making those clusters huge would make for an equally huge volume, but at a horrifying cost in terms of wasted space because a cluster can only be occupied by one file. 
For example, if you select a 32-kilobyte cluster size, even the few bytes needed for a minimal Hello, World program would snaffle the full 32KB.
Plummer and other Microsoft engineers think this is Cluster Slack. It is an unavoidable waste of using FAT32 on large volumes. How large is too large? At what point do you say, 'No, it's too inefficient, it would be folly to let you do that'? That is the decision Plummer was faced with.
At the time, the largest memory card Plummer could lay his hands on for testing had a 16MB capacity. He multiplied its size by a thousand and then doubled it to obtain the maximum file size that could forever work for any device running on NT 4.0. He, therefore, picked 32GB as the limit.
At the end of the day, it was a simple lack of foresight combined with the age-old problem of the temporary solution becoming de-facto permanent.
How to Break Through the 32GB Limit on FAT32
FAT32 is the most popular file system. it can be used in many devices including smartphones, computers, cameras, gaming consoles, etc. However, nowadays, the drive becomes larger and larger. 32GB is not enough for use.
Fortunately, some software like MiniTool Partition Wizard can break through the 32GB limit on FAT32. In addition, this software can also clone disks, migrate OS, recover data, etc.
Here is the guide on how to use MiniTool Partition Wizard to break through the FAT32 32GB limit.
MiniTool Partition Wizard FreeClick to Download100%Clean & Safe
Way 1. Create a FAT32 Partition Larger than 32GB
Step 1: Launch MiniTool Partition Wizard. Right-click on the unallocated space of the drive and choose Create.
Step 2: Set File System as FAT32, decide the Partition Size, and then click OK. You can create a FAT32 partition of up to 2TB.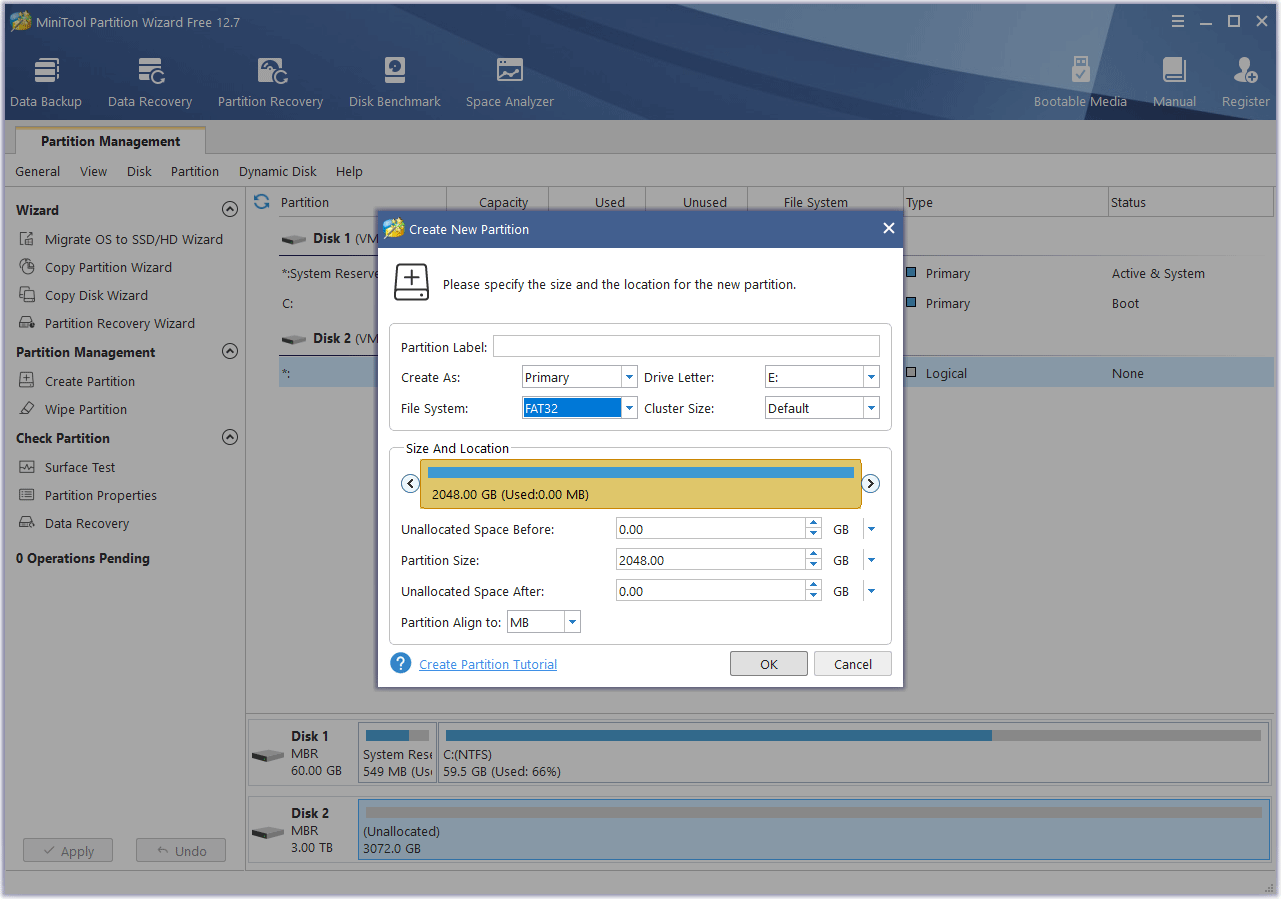 Step 3: Click Apply to execute pending operations.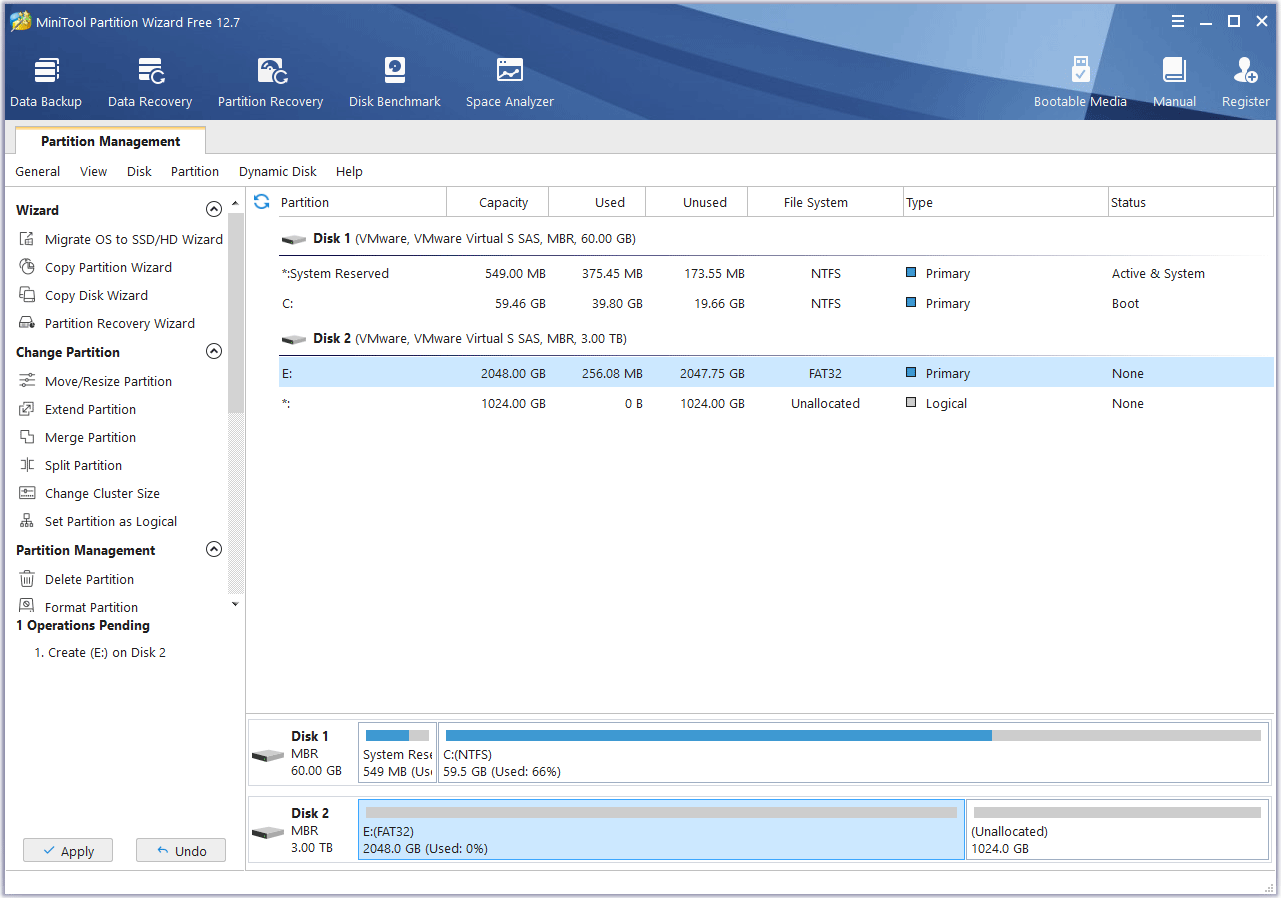 Way 2. Extend the FAT32 Partition
Step 1: Launch MiniTool Partition Wizard. Right-click the FAT32 partition and choose Extend.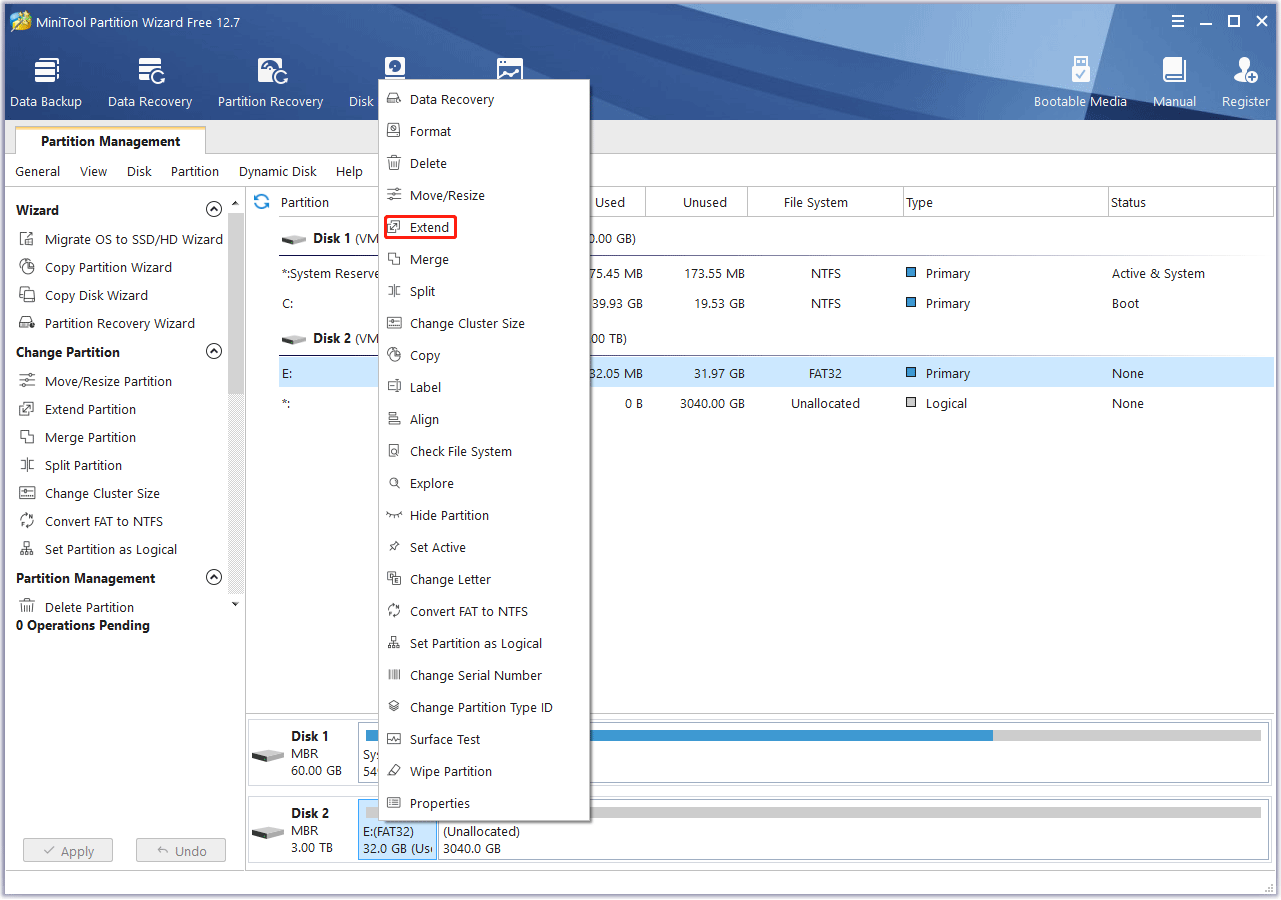 Step 2: Decide where to take space from. It can be an NTFS partition or unallocated space. Decide how much space you want to take. Then, click OK.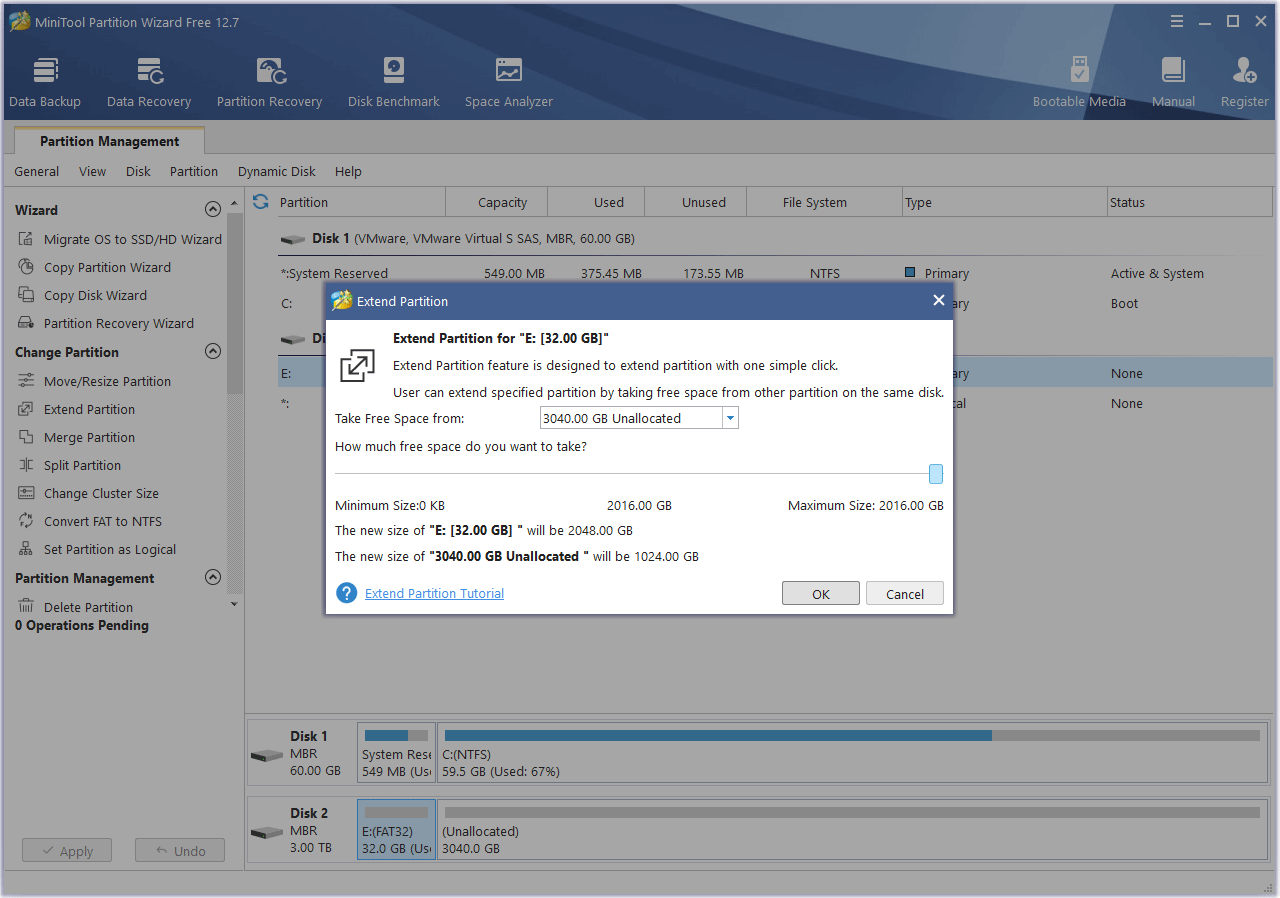 Step 3: Click Apply to execute pending operations.
Bottom Line
What do you want to say after knowing the thinking behind 32GB Windows format? Leave your comments in the following zone. In addition, if you encounter problems when using MiniTool Partition Wizard, please feel free to contact us via [email protected]. We will get back to you as soon as possible.