Summary :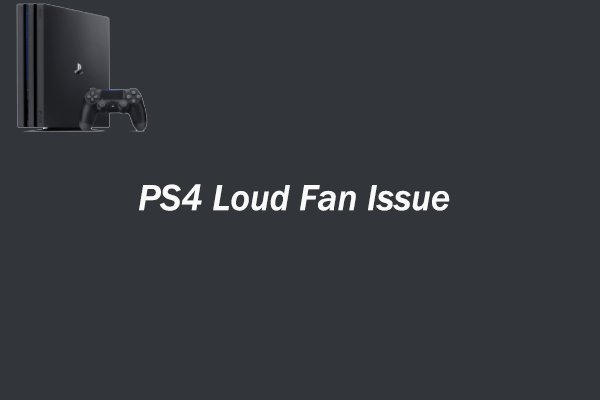 Do you like playing video games on PS4? Have you ever encountered PS4 loud fan issue? Why is the PS4 so loud? In this post, MiniTool Software analyzes the reasons for this issue and offers 3 solutions to it.
There are a huge number of game lovers who like play video games on PS4. However, many users report that they encountered PS4 loud fan issue. They complained that the PS4 fan makes noise and they couldn't concentrate on playing games.
Why is the PS4 so loud? You will get the answer in the following contents. Besides, there are some solutions which may be helpful for you.
Why Is the PS4 So Loud?
In many cases, PS4 loud fan issue is caused by dust. Dust exists everywhere, and it covers both the inner and outer parts of your PS4. You may clean the outer part regularly, but you may not notice the inner parts until you hear the loud noise.
In addition, in-game settings may also lead to PS4 loud fan issue. Usually, games with awesome and detailed graphics are very demanding on the system. You may need to lower the graphics settings.
Now, it's time to fix this issue. You can try the following solutions.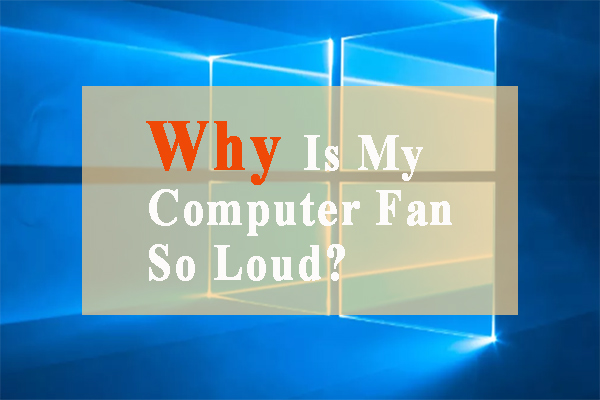 Why is my computer fan so loud? Any effective solutions to resolve it? Don't be alarmed. This post will provide you with 9 accessible methods to fix it.
Solution 1: Place Your PS4 in a Ventilated Area
When your PS4 works for a long time and is too hot, the fan spins and may get much louder than usual. If you find that your PS4 fan makes noise, you need to check whether there are something on or around your PS4 console and move them away. Make sure you leave enough space around the back and sides of the PS4 for airflow.
Then wait for a while. If your PS4 still makes noise, you can try the next solution.
Solution 2: Place the PS4 Vertically
Usually, PS4 console is placed horizontally. Actually, if you turn the PS4 to vertical, it could eliminate some heat and noise.
This is helpful for some cases and it is quite easy. You can have a try.
If your PS4 loud fan issue still exits, you need to move on to the clean-out solution.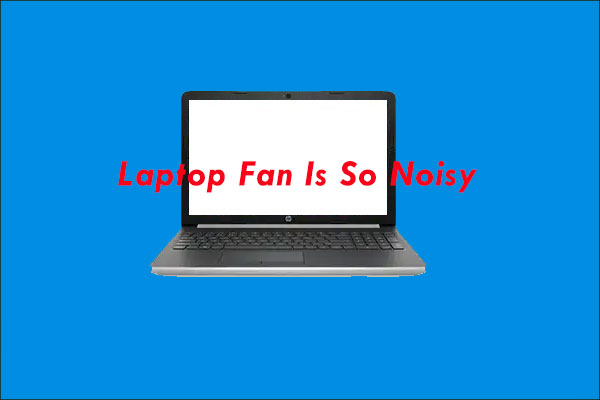 If your laptop fan is so noisy, you can find solutions in this post.
Solution 3: Clean Your PS4 Console
As it is mentioned, PS4 loud fan issue is mainly caused by dust. The easiest and quickest way to clean your PS4 console is to take a can of compressed air and make it go through all the inputs and vents. You can buy the compressed air from Amazon.
If it works for your PS4, you'd better clean your PS4 once a month.
You can also open your PS4 console to clean it.
Note: Once you open the console, you will lose the warranty. So, if your PS4 is used within 1 year, you can send it for a warranty service instead of cleaning it by yourself.
Step 1: Turn off the PS4 and unplug the power cable.
Step 2: Use a T8 or T9 screwdriver to remove the four screws on the back of the PS4 console.
Step 3: Open the console and then you should see the fan. Remove the dust covering on the fan.
Step 4: After cleaning the fan, you can put all the things back together and then turn on your PS4 to check if the PS4 loud fan issue has been fixed.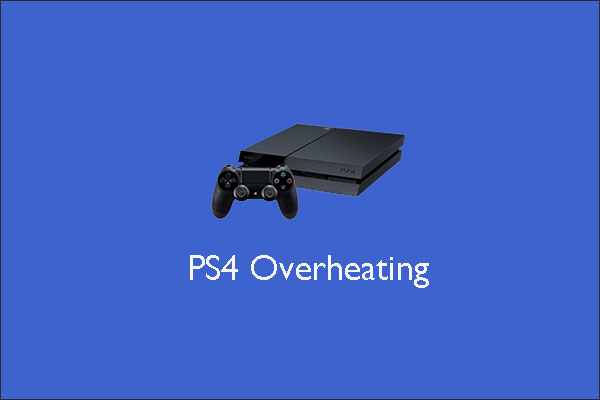 Some PS4 users complained that their console keeps overheating and shuts off automatically. Why does this issue occur? How to fix it? Read the post now.