Do you feel frustrated in managing disk and partition in Windows 11/10/8/7? Actually, most Windows users have the same feeling as you have. MiniTool Portable partition magic is the best choice for you.
As Windows built-in Disk Management tool still has many shortages in functions and operations, many Windows users are finding better ways to manage disk and partition: "If only I have an excellent portable partition magic that can manage disk and partition easily on PC without downloading!"
Now this idea comes true. MiniTool provides users with portable partition software to better configure disk and partitions, bringing brand new user experience and overcoming the many shortcomings in Windows Disk Management.
See also: Why Extend Volume Grayed out in Disk Management and How to Quickly Fix It?
MiniTool Partition Wizard Is Powerful Portable Partition Magic
Explanation? Well, for some Windows users, they don't tend to install too much software on the PC, especially the ones they only operate occasionally.
To be honest, disk and partition management also belongs to the occasionally schedule, and users only need partition tools when they have to make the change, such as extend system partition after several years' usage, while the next time to manage disks and partitions is uncertain.
MiniTool Partition Wizard puts forward portable partition software to meet both sides. You can store it in a USB drive without having to install it on your PC, OR struggle between installing and uninstalling the program for certain reasons.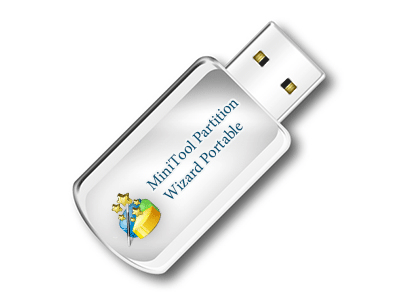 1. What Can MiniTool Portable Partition Manager Do?
Although MiniTool cuts off the installing process, the features of portable partition manager keep coincident with Partition Wizard Free Edition because it comes right from the latter one. What you can find in Partition Wizard Free Edition also appears in the portable version. (View full features) 
Below is a screenshot after we decompress MiniTool portable partition manager.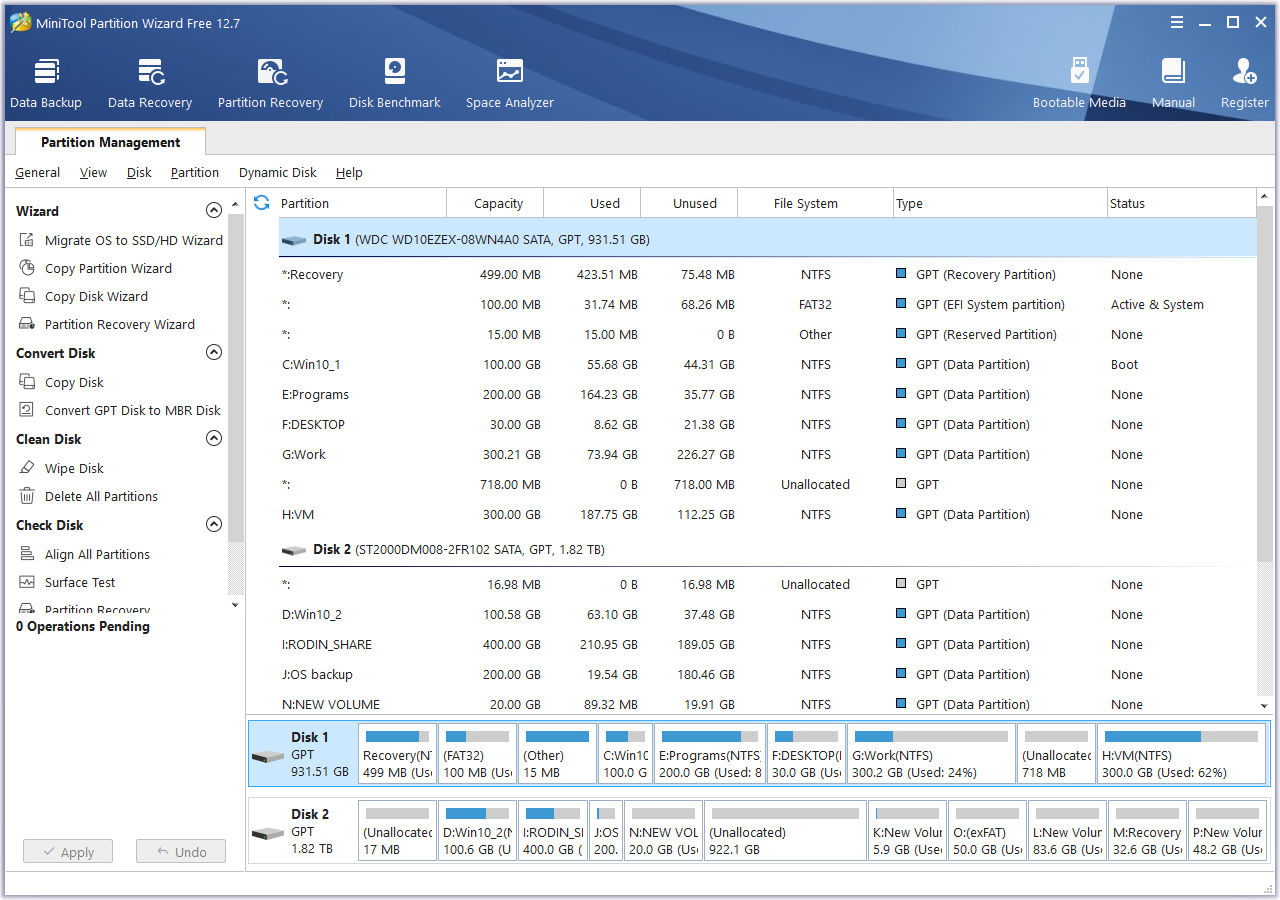 Works for Windows 11, Windows 10, Windows 8.1/7/Vista 32-bit and 64-bit 
2. How Can You Get MiniTool Portable Partition Magic?
Well, we have prepared a package in consideration of users' convenience. With this package, you can bring it to anywhere you reach, and deal with the disk & partition issues at home and your workplace; or help your friends to get out of their trouble. Download portable partition magic!
Download (32 bit)       Download (64 bit)
3. How to Use MiniTool Portable Partition Manager?
Step 1. Download MiniTool portable partition manager to your portable USB drive and then decompress the package.
Step 2. When you need to carry out disk and partition management, connect the USB drive to the computer you are going to operate and then you can use MiniTool Partition Wizard without installation. 
"MiniTool breaks the limit of installing disk management program to computer by offering portable partition magic – which is totally user-friendly."Click to Tweet
More Editions for You
Despite this portable partition magic, MiniTool Partition Wizard offers another five editions to satisfy various user demands. Just choose the one that is most suitable for you. To know their differences, please visit Edition Comparison. 
For Home Users

Pro
(Annual Subscription)

1 license for 1 PC

1-year free upgrade

No data recovery support
Basic disk management
Dynamic disk management

$59

Pro Platinum
(Annual Subscription)

1 license for 1 PC

1-year free upgrade

Partition recovery & data recovery
Basic disk management
Dynamic disk management

$109

Pro Ultimate
(Perpetual License)

1 license for 3 PCs

Lifetime free upgrade

Partition recovery & Data recovery
Basic disk management
Dynamic disk management

$159
For Server Users

Server Standard
(Annual Subscription)

Windows PC OS & Server OS
1 license for 1 Server

1-year free upgrade

Partition recovery
Basic disk management
Dynamic disk management

$159

Server Lifetime
(Perpetual License)

Windows PC OS & Server OS
1 license for 1 Server

Lifetime free upgrade

Partition recovery & data recovery
Basic disk management
Dynamic disk management

$259
For Enterprise Users

Enterprise
(Annual Subscription)

Windows PC OS & Server OS
1 license for 99 computers in 1 company

1-year free upgrade

Partition recovery & data recovery
Basic disk management
Dynamic disk management

$499

Technician
(Perpetual License)

Windows PC OS & Server OS
1 license for 299 computers anywhere

Lifetime free upgrade

Partition recovery & data recovery
Basic disk management
Dynamic disk management

$699