Summary :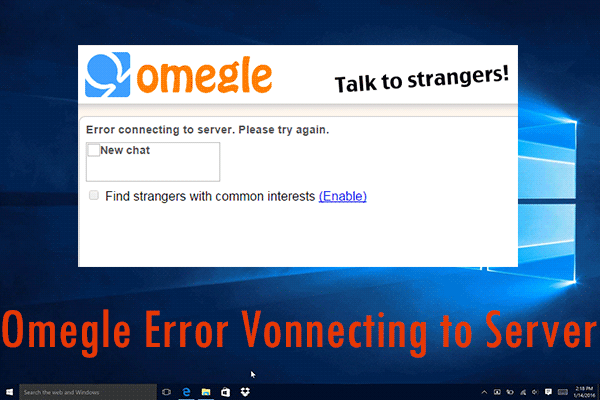 You may receive "Omegle error connecting to server. Please try again error" when visiting the Omegle website. How to fix it? This post from MiniTool will show you some effective solutions for Omegle error connecting to server.
Omegle is a free online chat site that allows users to socialize with others without registering. The service randomly matches users in a one-to-one chat session. In spy mode, users can use the names of "you" and "stranger" or "stranger 1" and "stranger 2" to chat anonymously.
However, when users try to start a chat via Omegle, it displays the "Error connecting to server. Please try again" error message on the screen. How to fix the error?
After analyzing several posts on how to fix Omegle error connecting to server error message, here I have summarized some top solutions. If you don't know how to remove the "Error connecting to server. Please try again" error message, please try the solutions below:
Solution 1. Flush DNS
Flushing DNS can get rid of many network connection errors. If you get error connecting to server Omegle error message, you can try this solution to see if that works.
Step 1. Press Windows Logo key + R key on your keyboard to bring up the Run dialog box. Alternatively, you can right click the Windows Start menu and choose Run to get the dialog box.
Step 2. Type cmd in the Run dialog box and press the Ctrl + Shift + Enter key combination to run it as administrator.
Step 3. Type the following commands into the Command Prompt window and hit Enter after each one. Make sure that each operation is completed successfully before you run the next command.
ipconfig/flushdns
ipconfig/release
ipconfig/release6
ipconfig/renew
Step 4. Then reopen Omegle website and check if the Omegle "Error connecting to server" message gets removed.
Solution 2. Use a VPN
Using a VPN is proven to be an effective solution to open the Omegle website without the error connecting to server message. You may just install a VPN to have a try.
However, in some countries, using a VPN is illegal and banned. So befoe connecting to a VPN, you'd better consult your network provider to see if you can use VPN.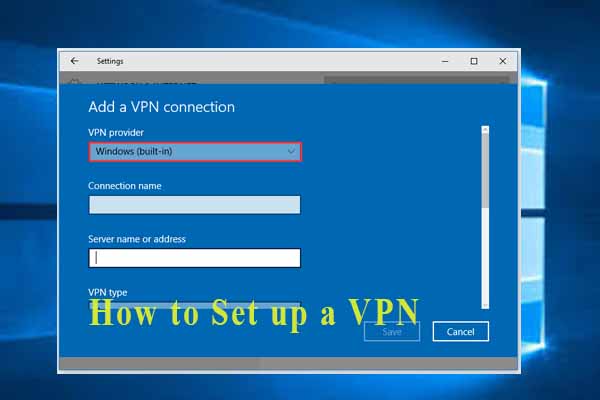 Do you know how to setup a VPN on Windows 10 PC? It is relatively easy to operate. Here you will get a full guide to create VPN server on your Windows PC.
Solution 3.Clear All Cookies in Your Browser
It is important to clear your browsing data from time to time, as this could remove some websites failed to load errors such as Omegle error connecting to server. So you'd better clear all cookies in your browser and try again.
Step 1. Open Google Chrome, click on the three dots on the upper right corner of the window.
Step 2. After that, click on the "More tools" on the Settings menu and choose Clear browsing data.
Step 3. Choose the time period and select what types of data you want to delete. Make sure that you have checked the boxes next to cache and cookies data. Then click Clear data.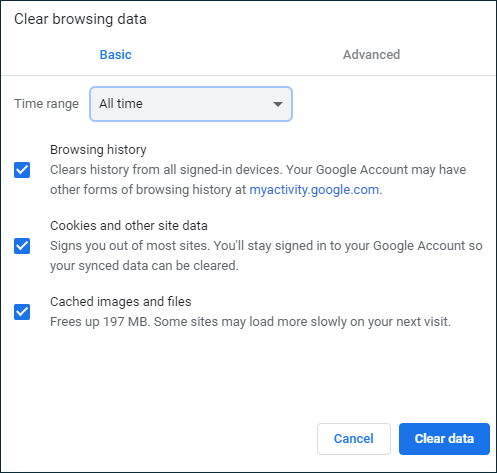 If you are using other browsers, you may check out this post for detailed steps to delete cookies.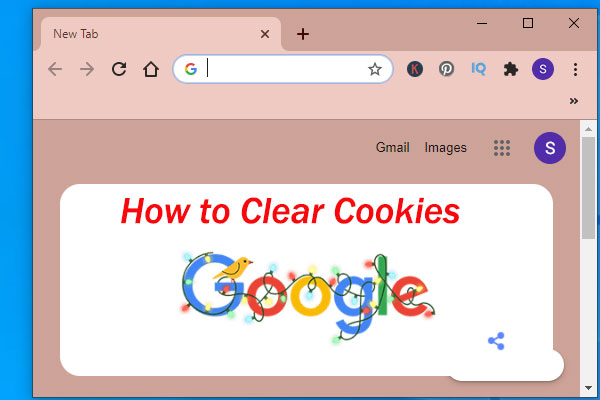 Do you know what are cookies in browsers? You can find some basic information about cookies and how to clear cookies on some web browsers in this post.
Conclusion
After reading this post, now you should know how to troubleshoot the Omegle error connecting to server message. Which method works for you? Do you have better solutions? We are glad to have you share it with us.