Why is Netflix not working? How to fix the Netflix app not working issue? You can find answers from this post of MiniTool because it will analyze the issue further and offer some solutions. With these methods, the Netflix is not working issue will be solved easily.
Why Isn't Netflix Working
Netflix probably is one of the best video streaming services in the world, which wins millions of fans across the globe. However, it doesn't mean that the Netflix is perfect. Indeed, it has some problems with itself like Netflix code NW-2-5 and Netflix not working discussed in this post.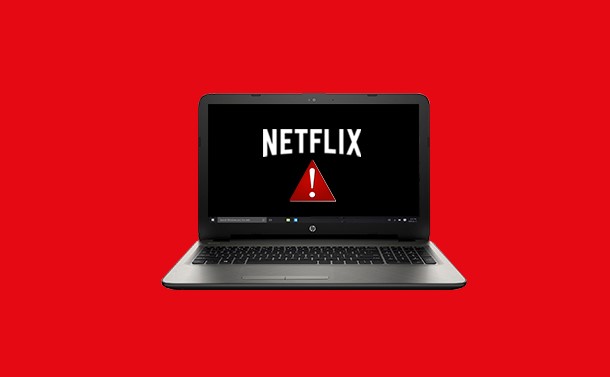 Why is Netflix not working? Here are several possibilities for the error. For example, there are some issues with your network connectivity, device, Netflix app or account. Besides, third-party hardware on your computer can also cause the Netflix not working issue.
How to fix the Netflix not working issue? This post would share some effective methods with you to solve it.
Top recommendation: 4 Solutions to Spotify Web Player Not Working Issue
Fix 1: Check the Status of Netflix
When the Netflix is not working error occurs, you should check if Netflix is down first. If your Netflix app fails to load or a film or TV show won't start, it is likely that the Netflix service itself is down or offline.
You can check that by clicking that link to check if there are any issues with your Netflix server. If there are, you have no choice but wait for them to be fixed.
Fix 2: Refresh the Current Page
If your Netflix is not working on Chrome, try refreshing the current page. Since Chrome is a memory intensive browser, it can freeze from time to time if there is a lot of memory going on. When the playback stops, you can encounter various of Netflix errors including the Netflix not working issue.
Force the Chrome refresh to reload the present page just like it's the first time to load the page.  You can perform a force refresh via keyboard shortcuts. The page will be reloaded completely by holding the Ctrl + R/F5 keys.
Tip: The force refresh is different from a normal refresh (only press the F5 key). A normal refresh just reloads the page with the existing data.
See if the error is fixed after performing a force refresh. If not, try other methods instead.
Fix 3: Use a Different Chrome Profile
As mentioned earlier, Chrome can freeze if there's much memory on it. This can lead to the Netflix app not working issue easily. So, you can use a different Chrome profile except performing a force refresh.
Here are detailed steps to create a new Chrome user profile.
Step 1: Choose Settings from the Chrome menu.
Step 2: Select the Manage other people feature from People box and choose Add person.
Step 3: In the next window, choose a name and profile image and save the changes.
Step 4: If you are prompted with any confirmations, just allow them.
Tip: If you only have a Google account, you can utilize Chrome as a guest. Alternatively, you can log out the Chrome or go to People in Settings, and then choose Manage other people and Browse as Guest from the pop-up box.
Fix 4: Update Your Netflix App
As outdated Netflix can also cause the Netflix app not working issue, you can try updating the application to the latest version. You need to notice that the newest Netflix version might be needed to run on your computer or be connected to the Netflix servers for streaming media.
This method has proven to be useful. Apart from fixing Netflix not working issue, this method can also fix some Netflix error codes like UI-800-3. Therefore, it is worth trying.