Summary :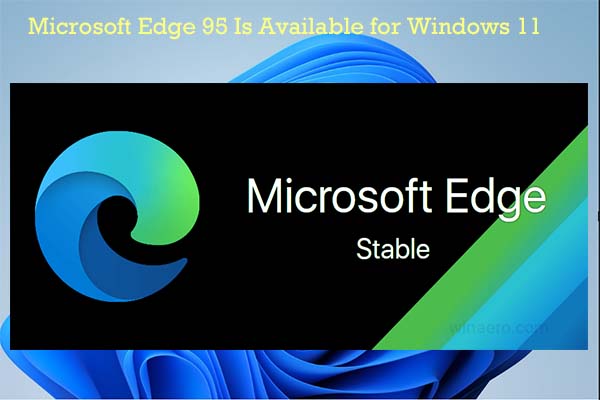 According to the latest news, Microsoft Edge 95 is available for Windows 11 in the Stable Channel. In this post of MiniTool, more detailed information will be revealed. Explore the content now!
Microsoft Edge 95 for Windows 11 is Now Available in the Stable Channel
The latest version of Microsoft Edge called 95.0.1020.30 now is available in the Stable Channel of Windows 11. To be specific, Microsoft Edge 95 is released on October 21, 2021.  Compared with previous versions, what's new in Microsoft Edge 95? Well, you can learn the detailed information in the following part.
Further reading:
Microsoft released Edge 95 for the Dev Channel on Sep 21, 2021, which brings Windows 11-style visuals and more. After testing new features and changes in Canary and Dev channels, Microsoft announced Edge 95 to users in the Beta channel.
Also read: Launched Windows Server 2022 Standard/Datacenter/Datacenter Azure
What's New in Microsoft Edge 95
Microsoft Edge 95 is available in the Stable Channel with some new features. The update offers improvements to battery life, collections, download, and passwords experience, etc. Moreover, it brings several PDF improvements, adds supports for free form text boxes, and adds notes to PDF documents.
In addition, Microsoft Edge 95 brings the Windows 11 fluent design look to the in-browser menus and right-click menus. The content will illustrate them in detail.
Efficiency mode prolongs battery life when your computer enters battery saver mode. Generally speaking, once the laptop enters batter saver mode to allow browsers to manage resource usage, efficiency mode will be active. You will be provided with four options while efficiency mode is active. They are Unplugged and low battery, Unplugged, Always, and Never.
Download experience: Its support for the download user experience is extended to progressive web applications PWAs and WebView. Besides, it begins to support drag and drop to the File Explorer and Desktop.
Citation support added to collections. The collection experience has been improved, particularly for students and researchers.
View in File Explorer support for SharePoint Online libraries in Microsoft Edge. To make it visible and work for your users, you are required to enable the Microsoft Edge policy Configure the View in File Explorer for SharePoint pages in Microsoft Edge and update the SharePoint Online tenant configuration.
Intranet zone file URL links will open in Windows File Explorer. If you want to open Windows File Explorer for that file or directory, just allow file URL links to intranet zone files originating from intranet zone HTTPS websites.
Pick up where you leave off on PDF documents. It means that you can resume reading from where you closed your PDF document at last time.
Auto-account creation. The new version offers additional support on Sign-Up pages by allowing you to create an online account with one click.
Update passwords more quickly and with fewer clicks. The new browser version takes you directly to the Change Password page for a given website, which saves you time and clicks. In addition, the browser can autofill your existing password and advise a strong and unique new password.
Note: At present, this feature is only available on a limited number of sites.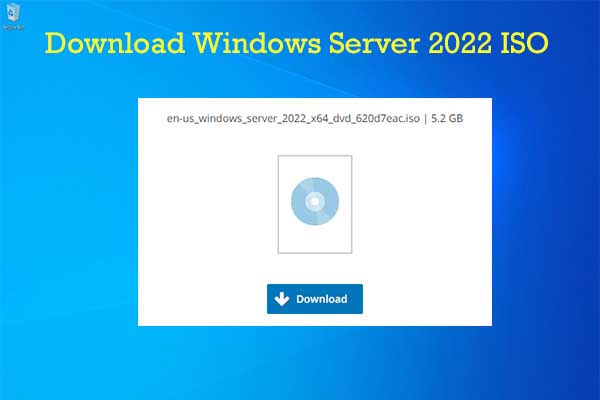 This post illustrates how to download Windows Server 2022 ISO and install this system step-by-step. Follow this full tutorial to get the system now!
Microsoft Edge 95 Download
If you want to try the Microsoft Edge 95 version, manually download it from the website. To find the full changelog for the Microsoft Edge 95 Beta (including new and deprecated policies), you can click here.
For Microsoft Edge Beta for all supported platforms, click here to move to the official website.
Microsoft Edge 95 for Windows 11 is available in the Stable Channel. This post has shown you the detailed information about its new features. To obtain this new version, click the given link to download and install it.