If you want to get an invisible Discord name or avatar, this post is what you need. It illustrates the detailed steps for having Discord invisible name and avatar. Explore the content with MiniTool now!
Each Discord user has a username reflecting their personality. Discord allows users to hide their names. Hence, you may find that you can't view many users' names and avatars on Discord. Their names are nothing but an invisible character, which is pretty surprising.
You are not allowed to enter a blank space directly. Likewise, you can't change you nickname in a server using a blank space. If you insist doing that, Discord will reset it. Is it necessary to get the invisible Discord name? Keep reading the content below.
You may also like this: Commonly Used Discord Commands (Like Chat, Bot, and Text)
Why Do You Need an Invisible Discord Name or Avatar
Not only does the invisible name Discord help you stand out from the crowd but also stop others from knowing your true identity. An invisible Discord name looks unique and offers you a unique identity.
Invisible is a Discord status that helps you appear offline to others. If so, you can avoid unwanted contact while visiting or browsing a server and won't be disturbed. Here comes the question - how to have an invisible name on Discord.
Well, find the answer in the next part.
How to Have an Invisible Name on Discord
The steps below show you how to get a Discord blank name.
Step 1: Launch Discord on your computer and then tap on the Gear icon at the bottom left corner of the app.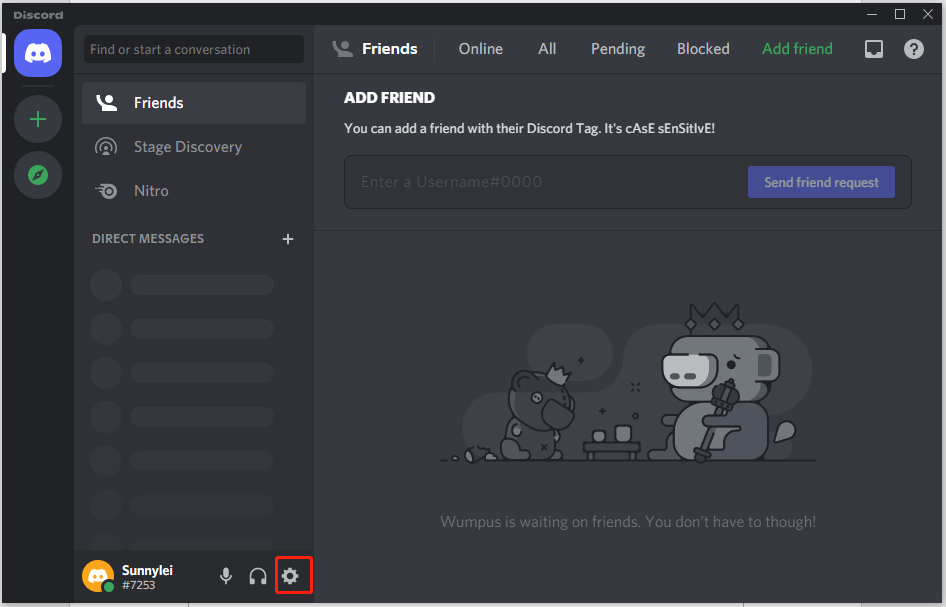 Step 2: Click My Account from the pop-up menu.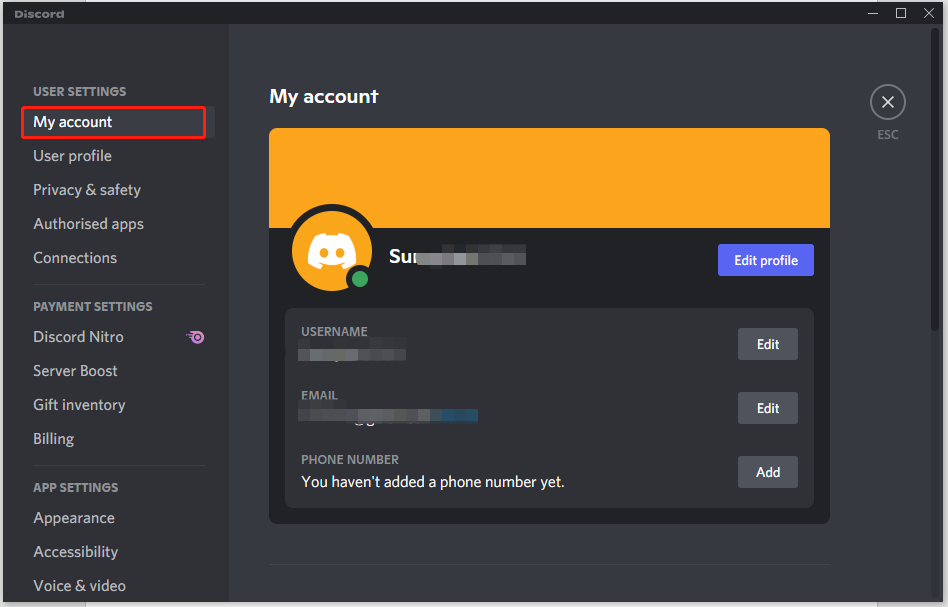 Step 3: Hit the Edit option next to the username.
Step 4: Copy the symbol from below by pressing Ctrl and C keys and then paste it into the Username filed by holding Ctrl and V keys.
Tip: Make sure there are no spaces around the pasted character.
Step 5: Type the password and click Save to finish the operation.
How to Have an Invisible Avatar on Discord
To get a transparent Discord avatar, you can refer to the following steps.
Tip: The detailed steps for making an invisible avatar on Discord vary depending on the specific version of Discord.
Step 1: Click here to download Discord transparent avatar.
Step 2: Run Discord either on your PC or web browsers.
Step 3: Open the user settings by clicking the Gear icon.
Step 4: Then click User profile > Change avatar. In the pop-up window, select the avatar you downloaded before and confirm the operation.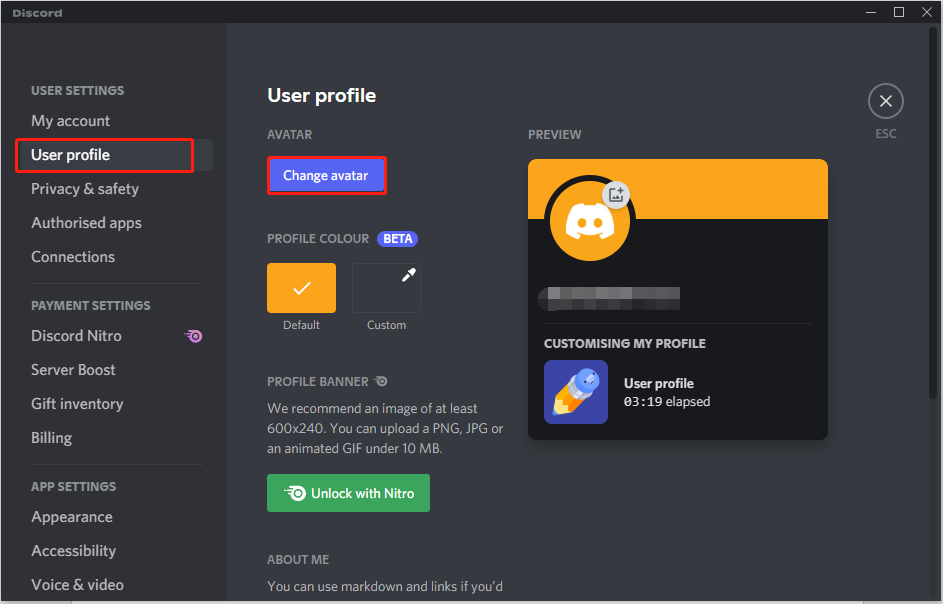 Step 5: In the next window, you can edit the image by dragging the handle bar according to your preference. After that, click Apply to continue.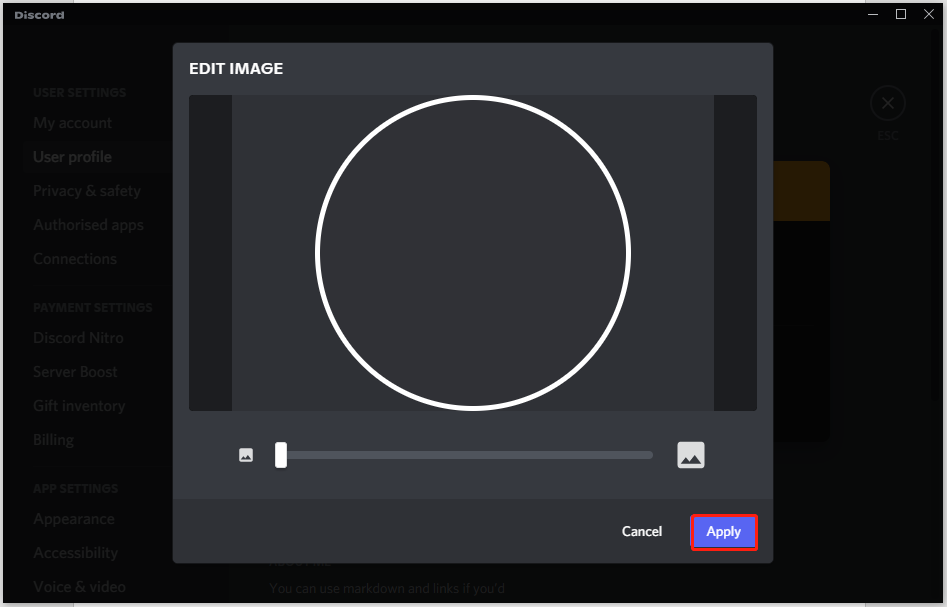 Step 6: Finally, click the Save changes button at the bottom of the window to store the changes you've made. After that, you will get an invisible avatar on Discord.
Tip: You will see the message "Careful-you have unsaved changes!" at the bottom of the window if you don't click the Save changes button.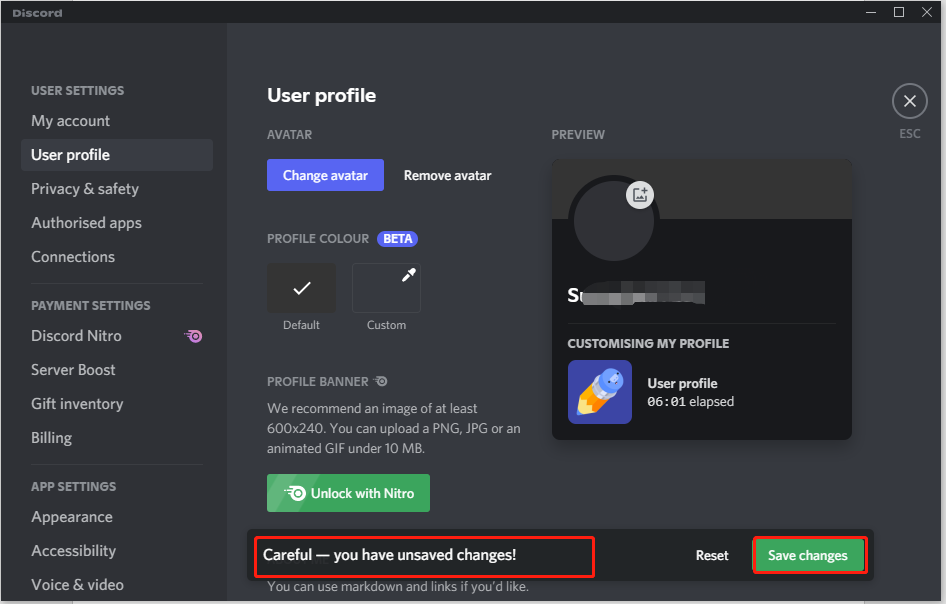 Steps for making Discord invisible name and avatar have been shown to you. Now, it's your turn to try them.