The controller is quite essential for the PS5. And for a better gaming experience, it is recommended to keep the controller up to date. Don't worry if you are confused. Here MiniTool Partition Wizard introduces how to update the PS5 controller.
About PS5 Controller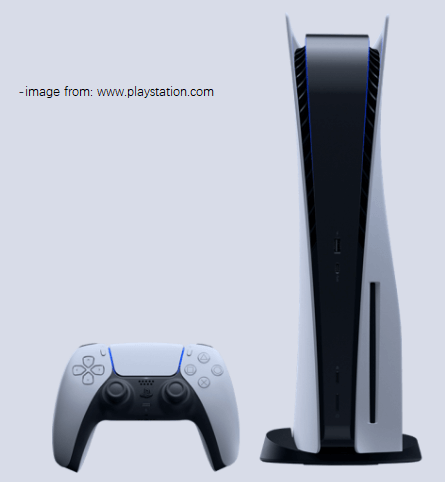 The PS5, short for the PlayStation 5, is a popular home video game console created by Sony Interactive Entertainment. The PS5 is the successor to the PS4 (PlayStation 4).
Compared to PS4, PS5 is improved a lot in performance. It is designed with a pre-installed NVMe SSD which can run much faster than the pre-installed HDD in PS4. Therefore, a huge number of PS4 users would love to move to PS5.
PS5 also comes with an upgraded DualSense wireless controller. The controller provides immersive haptic feedback, dynamic adaptive triggers, and a built-in microphone.
Haptic feedback: this technology enables you to feel physically responsive feedback to your in-game actions with dual actuators. For example, you can feel the recoil of different weapons in a game.
Adaptive triggers: the triggers can make you experience different levels of force and tensions while playing games, such as an increasingly tight bowstring.
As you know, PlayStation keeps releasing updates for the PS5 system for bug fixes, new features, and certain solutions to improve user experience. Similar to the system, your PS5 controller receives updates, too.
Here is the problem. How to update PS5 controller?
How to Update PS5 Controller
Usually, if there is an available update for your PS5 controller, you will be noticed with the following message:
Wireless Controller Device Software: A new version of the wireless controller device software is available. This update will be quick and your console won't need to restart. Some features might not work properly if you don't use the latest controller device software…
As the message indicates, it's time to update PS5 controller when you receive the update.
Step 1: When you receive the update for your PS5 controller. Connect the controller to your PS5 console with a USB cable. Somehow, you cannot install the update wirelessly.
Step 2: Select the Update Now option. If you want to install the PS5 controller update later, you can select the Notify After 24 Hours button.
Step 3: Once you select the Update Now button, the update will be downloaded and installed automatically. All you need to do is to wait patiently until the process is finished.
Unfortunately, you cannot check for PS5 controller update manually. Instead, you can only wait until your console receives the next update automatically.
Please note that if you select Notify After 24 Hours when you receive the update, you won't get the update message again until the next day. What should you do if you don't want to wait so long? Actually, it is easy. You just need to change the time of your PS5 console to make the console believe that it is the next day.
Step 1: Go to the home screen of PS5 and select the Settings icon.
Step 2: In Settings, select Network > Settings. Then turn off the Connect to the Internet option to disconnect.
Step 3: Go to Settings > Date and Time > Set Date and Time.
Step 4: Change the date to 24 hours ahead of the current time so you don't need to wait for hours.
Step 5: Restart your PS5 and you will receive PS5 controller update again.
Now you have known how to update PS5 controller. Have a try when you receive a PS5 controller update.