The following content is going to introducing the methods for how to update CPU drivers in Windows 10/11 computers (both desktop & laptop) as well as how to check for the upgrades. Read more articles from MiniTool about CPU, motherboard, processor or chipset.
Do You Need to Update CPU Drivers?
Yes, but the way to update CPU drivers is somehow different from the method of upgrading other devices like graphics cards.
In many cases, a CPU is integrated with a graphics card or GPU. Thus, when we say updating CPU drivers, it usually involves in graphics updates. For a CPU without its native GPU, it doesn't exactly have its drivers. Software support for that kind of CPU is included its motherboard's BIOS. Therefore, to upgrade the CPU driver, you need to upgrade your BIOS.
How to Update CPU Drivers on Windows 10/11?
Solution 1. Update Motherboard BIOS
To upgrade the BIOS of your computer processor, you can contact your motherboard manufacturer for the newest BIOS software.
CPU software might be upgraded through BIOS updating. Yet, sometimes, an update of BIOS has nothing new for the CPU.
Tip: Usually, BIOS updating is for solving problems. If there is no computer problem, it is recommended not to upgrade the BIOS.
Solution 2. Download from the Vendor's Official Website
If you can't upgrade your CPU by updating the BIOS software, you can try to download the CPU driver files from its manufacturer's website. For example, you can find and download Intel CPU drivers from one of below pages:
https://downloadcenter.intel.com/product/873/Processors (downloads for processors)
https://downloadcenter.intel.com/product/53/Chipsets (downloads for chipsets)
Solution 3. Run Windows Update
Also, the Windows Update may upgrade your CPU drivers together with the whole updating. This is also one of the ways to update graphics cards.
1. Search "windows settings" in the Taskbar Search column, select the first search result and you will open the Windows Update Settings.
2. Check and install the Windows updates.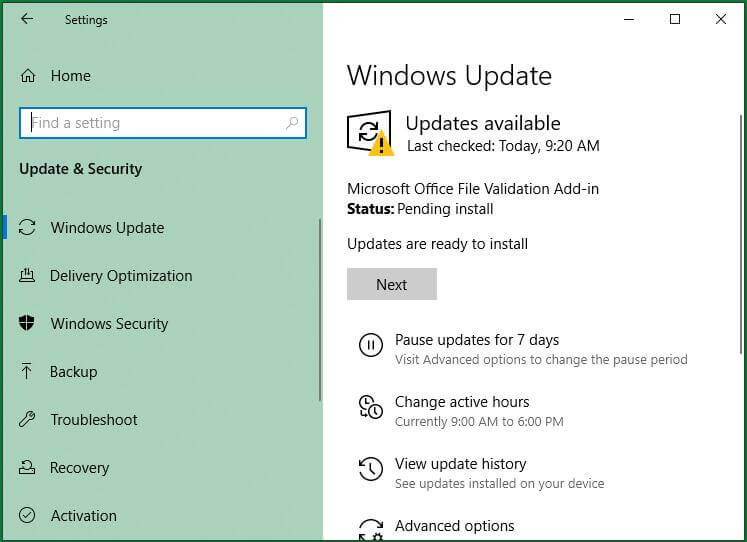 This is how to update CPU drivers by updating the Windows operating system.
Solution 4. Reinstall CPU Software
1. Right-click This PC on the desktop screen and choose Properties.
2. Select Device Manager in the left menu.
3. Unfold Processors.
4. Right-click one of the processors and click Uninstall device.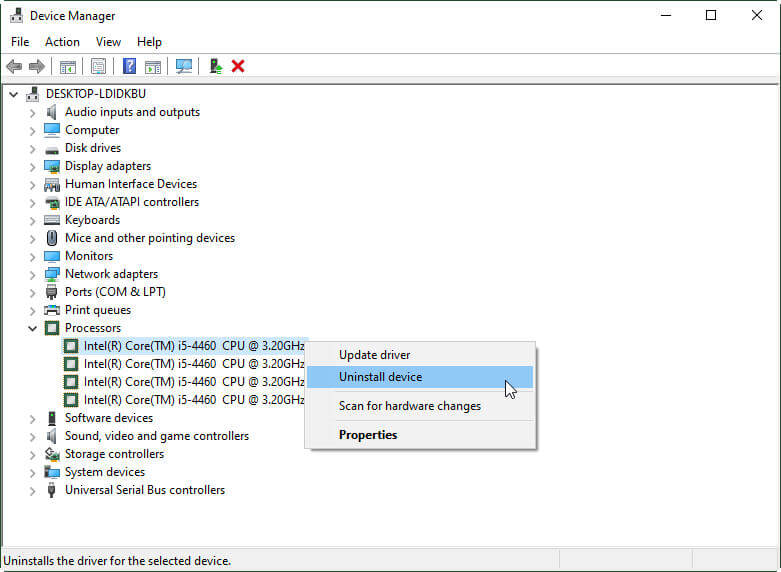 Tip: Usually, there will be more than one item that is exactly the same when you unfold the Processors. The number of items is the same as the number of the cores of your CPU.
5. Restart your computer. Then, Windows will try to install the latest CPU software including CPU driver software.
Solution 5. How to Update CPU Drivers from Device Manager
1. In Device Manager, right-click the CPU device and select Update driver.
2. In the pop-up window, choose "Search automatically for updated driver software".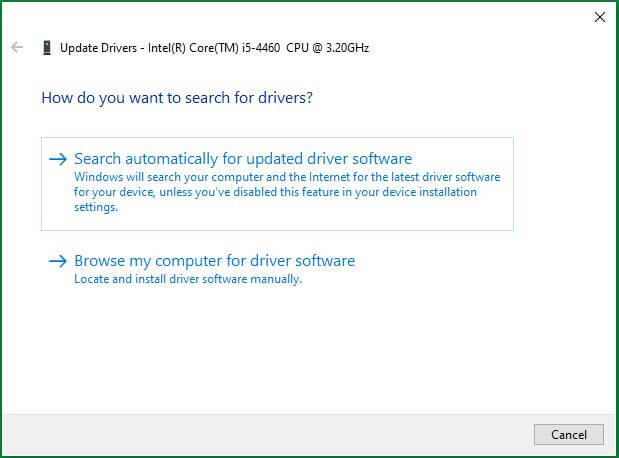 3. If there is an available CPU driver, it will install it for you automatically. If not, it will tell you that "The best drivers for your device are already installed" and give you some advice about other ways to update your CPU drivers.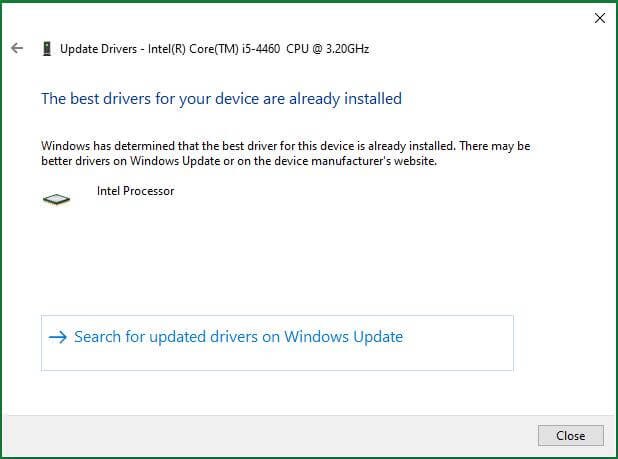 CPU Upgrade Checker
When you finish updating CPU drivers, you can check whether the CPU driver is successfully upgraded or not. The check process is simple.
1. Right-click on target CPU in Device Manager and select Properties.
2. Switch to Driver tab in the Property sheet.
3. Check the details of the current CPU driver (driver date and version) to see whether they match the information provided by the manufacturer's official website.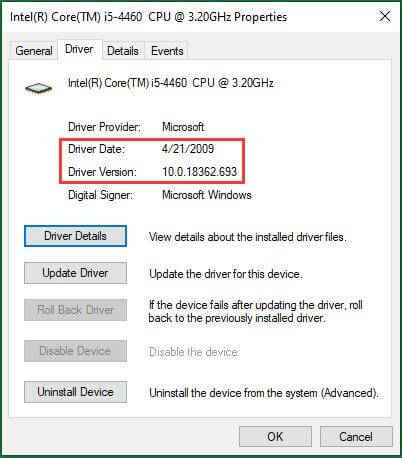 All in all, the ways for updating CPU drivers are similar to upgrading other computer devices yet with some difference.
Also read: