Summary :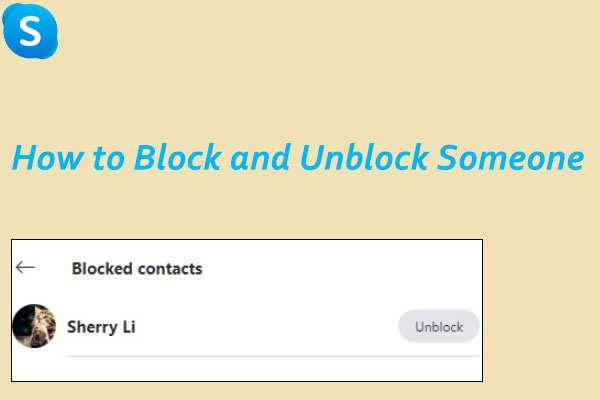 If you are looking for a method to block someone on Skype, you are at the right place. In this post MiniTool Partition Wizard provides a tutorial on how to block and how to unblock someone on Skype. You can have a try if you need.
Skype is a popular communication tool for free calls and chat. It is supported on various platforms, such as Windows, macOS, Linux, Android, and iOS.
A lot of people are using this tool to contact with their friends and family members, or deal with work. However, not all Skype calls come from people whom you want to talk and it might be annoying when you receive nuisance calls.
In this case, you might need to block the person you don't like to contact. Skype allows you to do so, and you can get the tutorial in the following contents. As well, you can learn about how to unblock someone on Skype.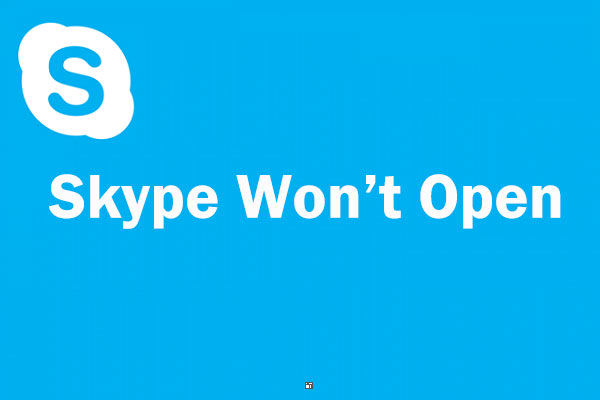 Do you use Skype to contact with your friends or families? What can you do if Skype won't open? In this post, you can get some solutions to this problem.
How to Block Someone on Skype
The desktop interface of Skype across almost all platforms seems similar, which makes it easy to operate. If you are using Skype client, you can follow the steps below to block someone.
Step 1: Launch Skype client and log in.
Step 2: Click Chats or Contacts tab to find the person you want to block.
Step 3: Right-click the person to be blocked and select View profile.
Tip: You can also click the name of the person at the top of the chat window to view his or her profile.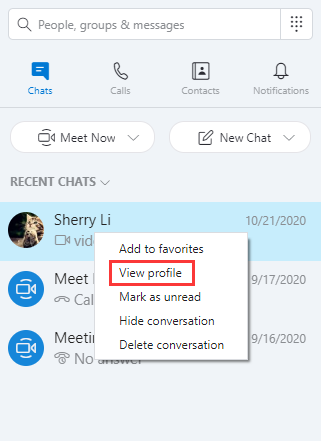 Step 3: In the pop-up window, scroll down and click Block contact.
Step 4: Click Block to confirm the operation.
Tip: Before clicking Block, you can toggle on the button for Report abuse from this person if you need. Then select a reason why you want to report him or her.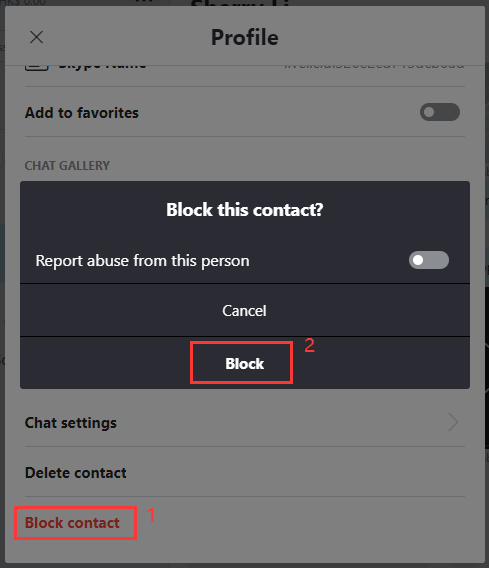 After blocking the person, he or she will disappear from your chats and contacts, and the person will be unable to communicate with you in the future.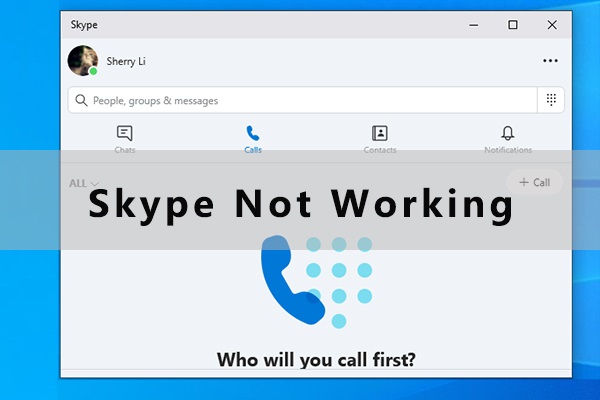 Why is your Skype not working? In this post you can learn 5 solutions to solve the problem when your Skype doesn't work. Try them now!
How to Unblock Someone on Skype
If you want to unblock someone on Skype due to any factors, you can:
Step 1: Log in to Skype.
Step 2: Click the three dot-icon next to your profile picture and select Settings.
Step 3: In Settings window, select Contacts category.
Step 4: In the right pane, click Blocked contacts. Then you can view all the persons blocked by yourself.
Step 5: Click the Unblock button for the person you want to unblock. Then you can see that the involved person is back to your contacts and chats list.
Tip: You can also select the person to view the profile. If you are sure he or she is the one who need to be unblocked, you can scroll down and click Unblock contact.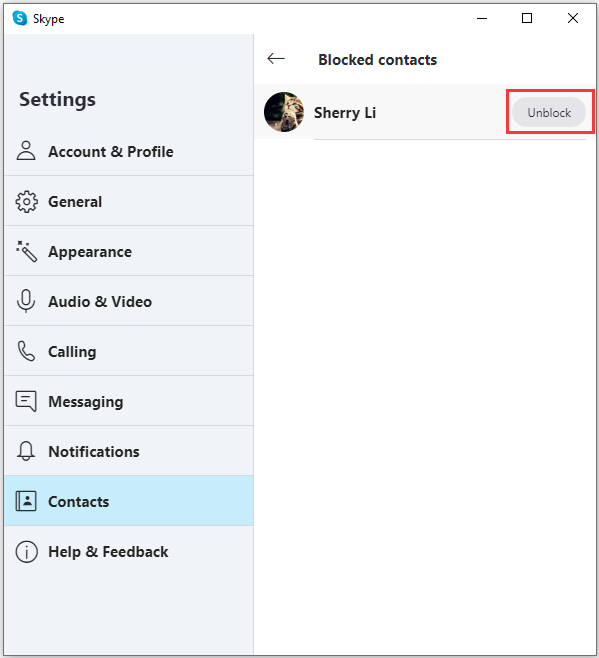 Here is how to block and how to unblock someone on Skype, you can follow the tutorial to block the person whom you don't want to contact with.
By the way, if you can't use the Skype client currently, you can do it on the web version. You just need to open your browser and visit the official website of Skype. Then sign in and then follow the steps above.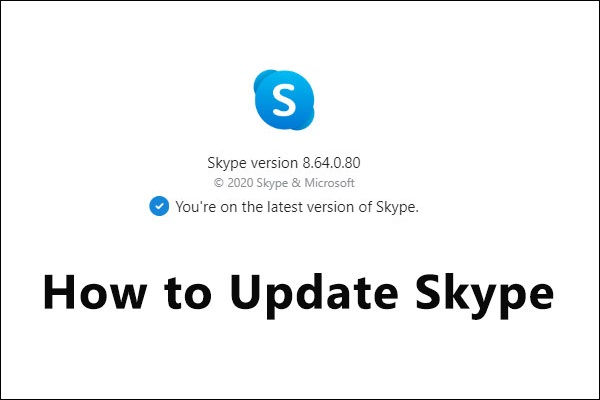 Skype is always making improvements. By installing Skype updates, you can get enhanced quality, better reliability and security. Here is how to update Skype.