As you know, recording and sharing gameplay has become a popular way to communicate with others. How to stream Nintendo Switch without capture card? Many people are curious about it. Today, MiniTool will teach you how to stream Switch without capture card.
About Switch Streaming
More and more people like playing video games on Nintendo Switch. In order to improve skills, gamers would like to watch some tutorials. Additionally, gamers want to broadcast their gameplay to audience.
Hence, recording and sharing gameplay has become a rather common phenomenon. Unlike PS4 and Xbox, Switch doesn't come ready to stream out of the box. Given to that fact, many people utilize a capture card to solve the issue.
However, the capture card charges high ranging from $100 to $200 based on the model and brand. Hence, many people wonder that if there's a way to stream Switch without capture card. Yes, there is. In this post, we will show you the tutorial.
How to Stream Nintendo Switch without Capture Card
You can save some money by streaming Switch without capture card. How to stream from Switch without capture card? Follow the tutorial below. 
Case 1: Stream Nintendo Switch through Xbox One
Step 1: Dock the Nintendo Switch into its base position.
Step 2: Connect the Switch to Xbox One with the help of HDMI cable. Ensure that the Xbox One is connected to PC monitor.
Step 3: Launch OneGuide on your Xbox and then turn on the Nintendo Switch.
Tip: You need to ensure that your computer and gaming consoles are connected to the identical home Wi-Fi network. To get better streaming quality, you are advised to connect both laptop and Xbox to the router that uses Ethernet cables.
Step 4: Launch the Xbox application on your computer and choose the Xbox One console.
Step 5: After downloading OBS, launch it on your computer to beginning streaming on the monitor.
Case 2: Stream Switch via Streamlabs Application
Note: This method is only available for Android and iOS devices.
Streamlabs is one of the most widely used streaming and broadcasting applications in the gaming community. You can edit and manage chats, viewer interactions and donations with ease under the help of Streamlabs.
Furthermore, you can go live on platforms like Twitch, YouTube, as well as Facebook instantly within a few simple clicks. You are able to stream Switch via Streamlabs with these steps.
Step 1: Download and install Streamlabs on your smartphone.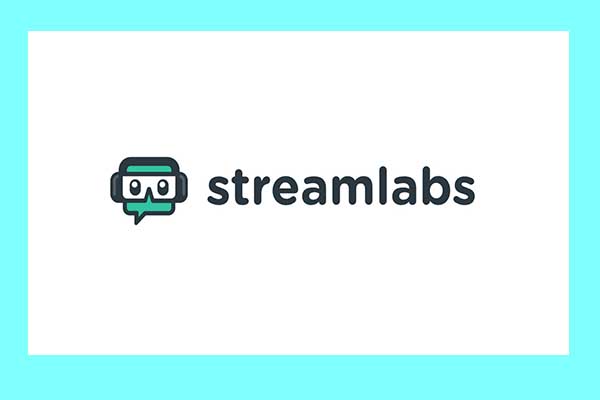 -image from streamlabs.com
Step 2: Then launch this application and log in to your YouTube, Twitch, or Facebook account.
Step 3: Enable the microphone and camera.
Step 4: After choosing your preferred widgets, press the Next button to go on. The selected widgets will be displayed on your screen once you stream the gameplay.
Step 5: Re-position the selected widgets on the screen based on your preferences. You can add texts and some designs to your screen as well.
Step 6: Return to the Home screen and choose Alert Profiles.
Tip: If the default Alerts is Off, change its status to On.
Step 7: Then choose Settings and click Broadcast. Ensure that the output resolution is set to 720p, the expected frame time is configured to 30fps, and the max video bitrate to set to 2500p.
Step 8: Put the Nintendo Switch on a stand and the phone on a tripod. Turn off the auto-brightness and set it to the maximum via Streamlabs. Then zoom in or zoom out of your phone's screen depending on your preferences.
Step 9: Now, click the red button below the screen to begin streaming.
How to record console gameplay without a capture card? Are you still seeking for answers? This post provides you with two methods to do that. Pick one from them one to record the gameplay now!