Microsoft Excel is a spreadsheet developed by Microsoft for Windows, macOS, Android, and iOS. It features calculation capabilities, graphing tools, pivot tables, and a macro programming language called Visual Basic for Applications (VBA). 
Microsoft Excel is suitable for various environments, you can use it to calculate your income and expenses, or use it in an enterprise to calculate, analyze, search, display, etc. the data of finance, personnel, production, R&D and other departments.
How to Highlight a Column in Excel?
When you are handling a lot of data on one spreadsheet, you find it is hard to find where the cursor is. So, in this post, you can know how to highlight a column in Excel to make the cursor easily findable. To highlight a column in Excel, you can do as follows to achieve it.
Step 1. Launch Microsoft Excel on your computer.
Step 2. Select the cells where you want to apply this formatting. 
Step 3. Go to the Home tab and click on Conditional Formatting.
Step 4. Then select New Rule from the drop-down menu of Conditional Formatting.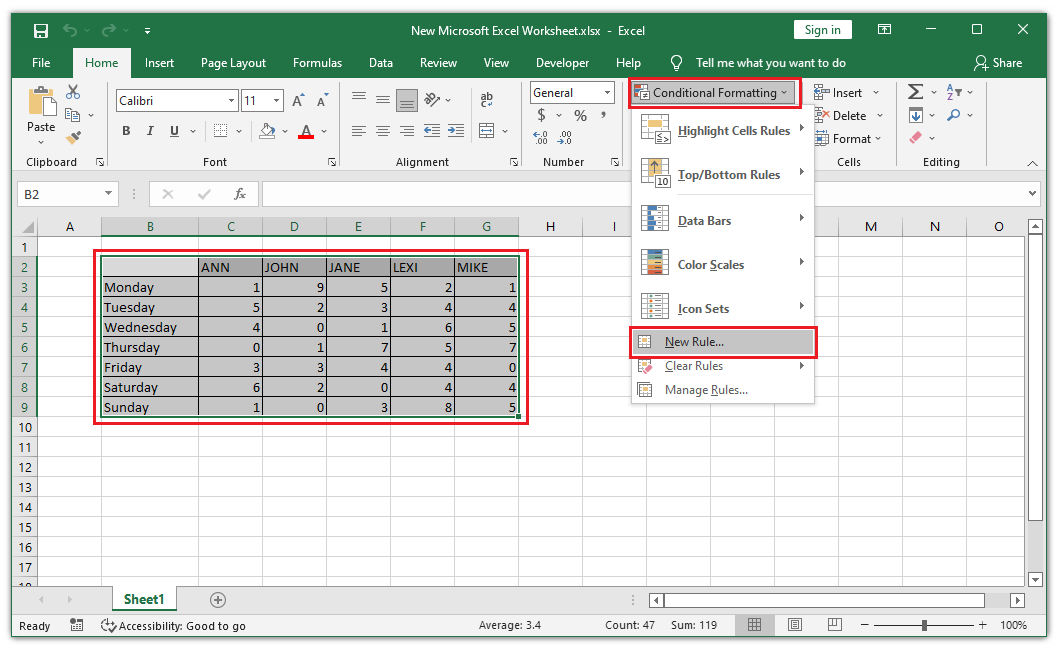 Step 5. In the New Formatting Rule window, select "Use a formula to determine which cells to format" below the Select a Rule Type option.
Step 6. Under the Formal values where this formula is true, type"=CELL("col")=COLUMN()" in the box.
Step 7. Click on Format.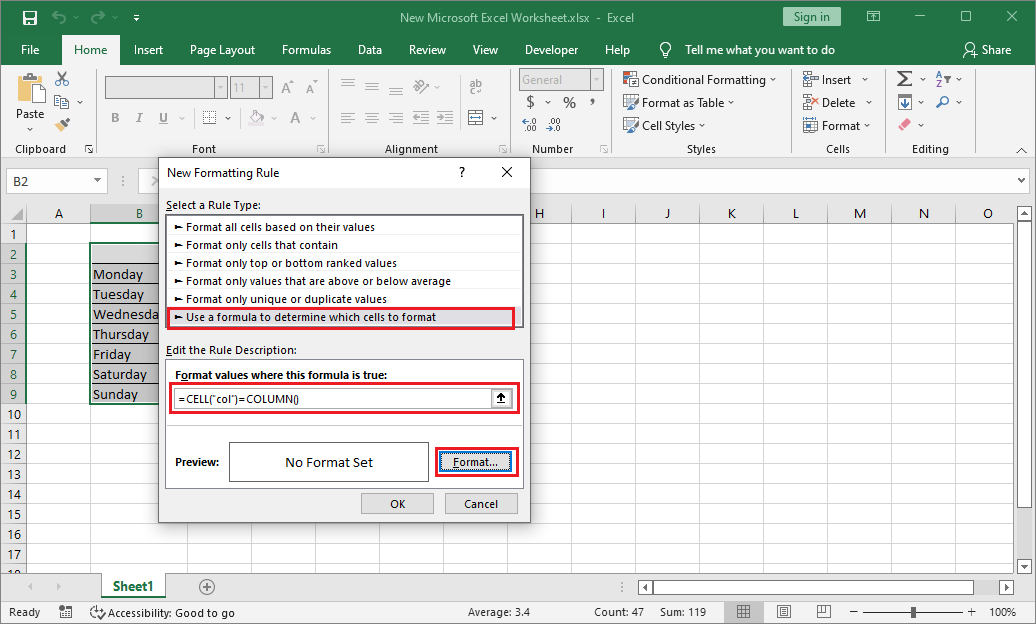 Step 8. Then you will open the Format Cells window. You can set the Number, Font, Border, and Fill according to your preference. Once done, click OK to save it.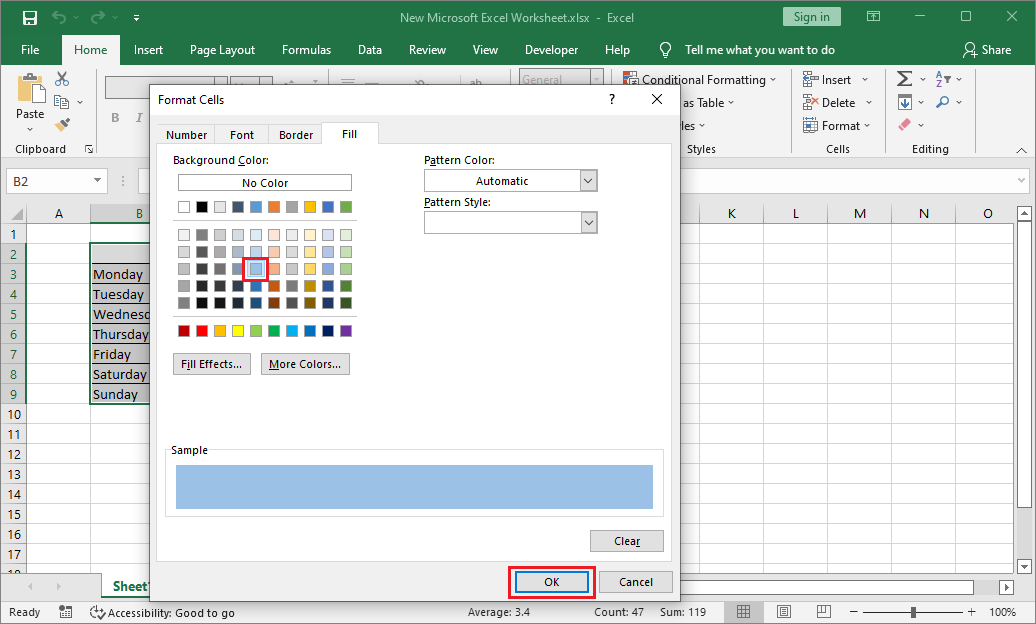 Step 9. Next, click on OK to apply the new rule.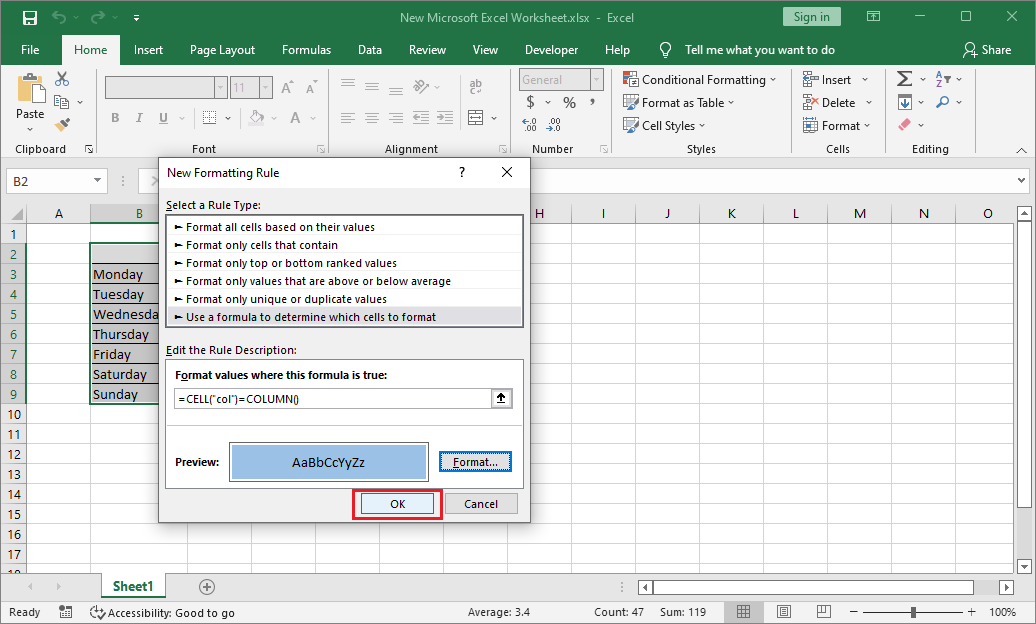 Step 10. Once done, you can see a highlighted column. But when you select the next column, nothing happens.
Step 11. To make the other column you selected be highlighted, you need to press F9 first, and then select the column which needs to be highlighted. Then you can get what you want.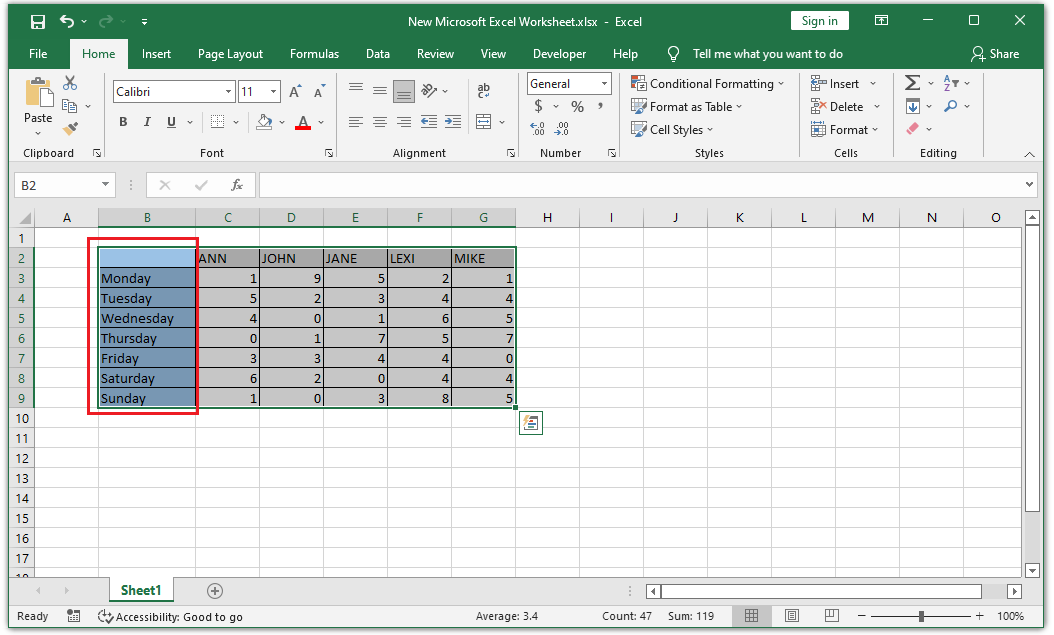 Further Reading:
How to make the switch of highlight a column easier?
To make it become easier, you can use Visual Basic to change it. Here's the way:
Press Alt and F11 keys at the same time to open Microsoft Visual Basic for Applications window.
Then click on Microsoft Excel Objects to expand it.
Double-click on the sheet where you did this formatting.
Next, you need to type the following code to the selected sheet and close the window. Once done, you don't need to press F9 to recalculate.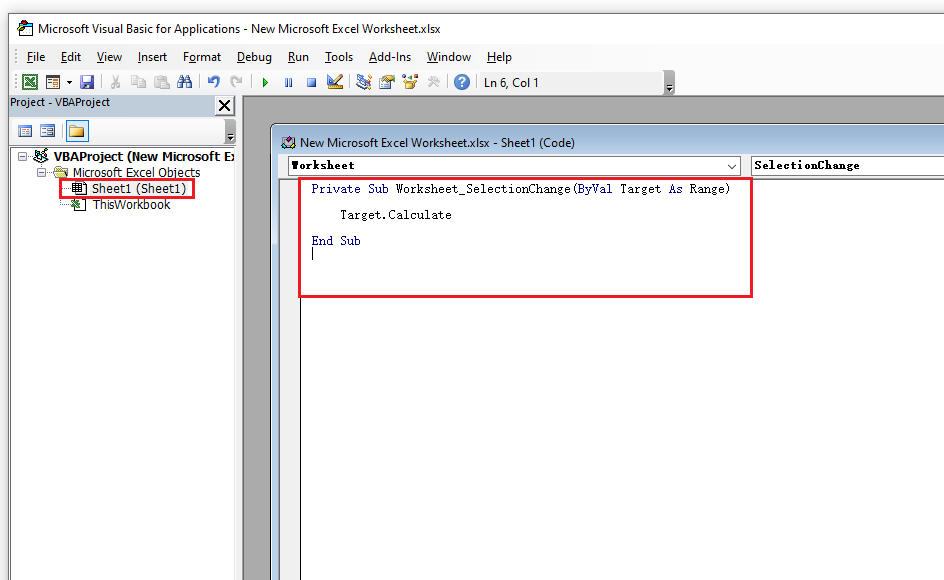 Bottom Line
From this post, you can learn how to highlight a column in Excel. After the column is highlighted, the cursor on the spreadsheet can be found easily and your work can be easier too.
If you are interested in MiniTool Partition Wizard and want to know more about it, you can visit MiniTool Partition Wizard's official website by clicking the hyperlink. MiniTool Partition Wizard is an all-in-one partition manager and can be used for data recovery and disk diagnosis.