Summary :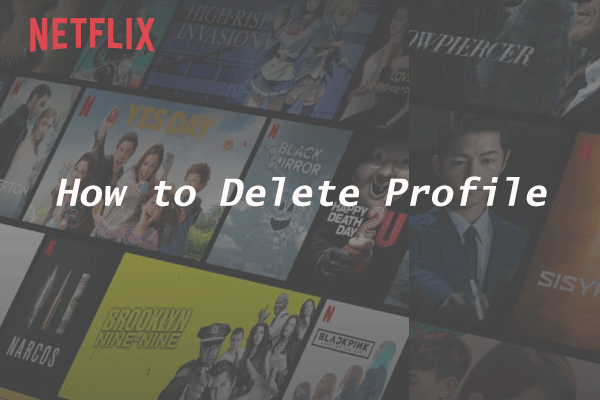 Are you using Netflix? Do you want to create or edit a Netflix profile? Here is how to do it. In addition, this post from the MiniTool Partition Wizard provides a tutorial on how to delete a Netflix profile.
What Is A Netflix Profile
Netflix is a subscription streaming service provided by an American company. It provides a library of films, streaming television shows, specials, miniseries, and documentaries.
You can access the service by visiting its official website with a web browser on a computer, or using the application software installed on a smart TV, video game consoles, Android or iOS phones, etc.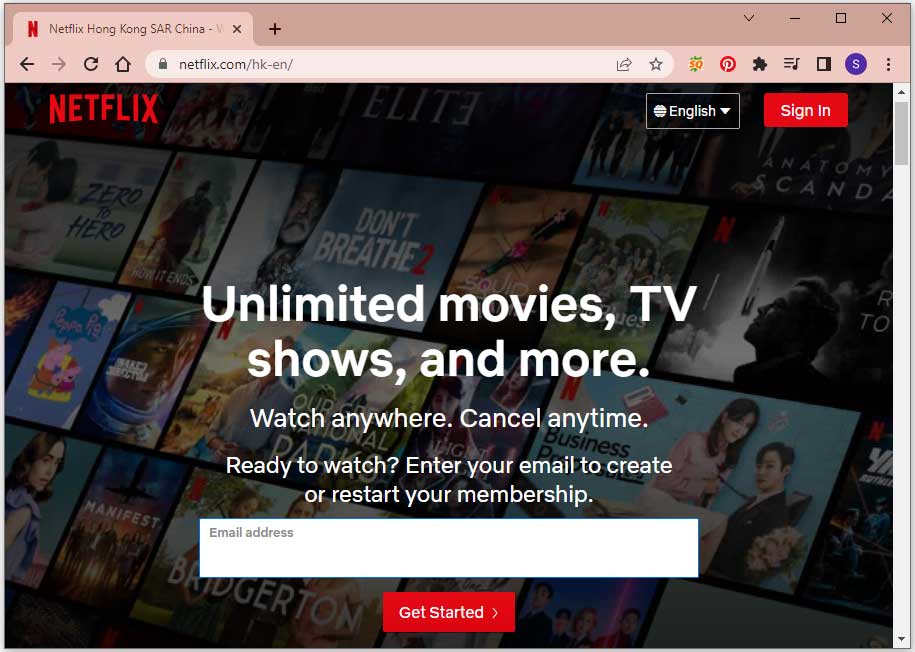 When you use the Netflix service for the first time, you need to sign up for an account. Netflix allows each account to have up to 5 profiles. The different profiles enable people who use the same account to have their own personalized Netflix experience, including:
Language preference
Game saves
Playback settings
Viewing activity log
Specific viewing restrictions
…
How to create or edit a Netflix profile? How to delete a Netflix profile on iPhone, TV, or a web browser? Keep reading to figure them out.
How to Create or Edit a Netflix Profile?
You can add profiles on devices made after 2013. And the steps are as below.
Step 1: Access Netflix by visiting Netflix.com and then go to the Manage Profiles page.
Tip: If you are using Netflix on a mobile device, you need to tap the profile icon or the three-line (More menu) icon. Then go to Manage Profiles.
Step 2: Select Add Profile.
Step 3: Input the name for the new profile.
Tip: Select Kids if you need Netflix Kids experience.
Step 4: Click the Continue or Save button to save the changes.
Then you will get a new Netflix profile.
If you want to customize your profile, you just need to navigate to the Manage Profiles page, select the target profile, and then change the name, image, language, or other settings on the profile. Remember to save your changed settings finally.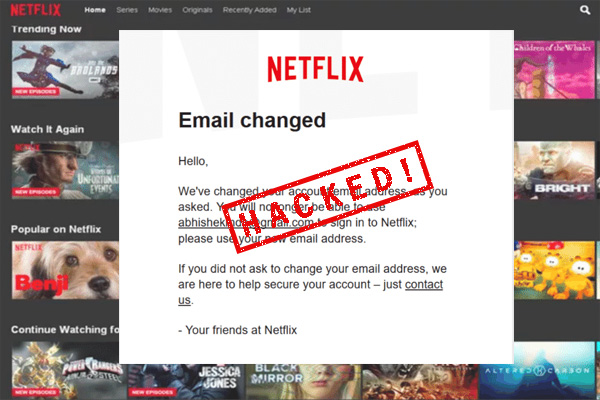 A lot of people complain about the Netflix account hacked. How to know if the Netflix account gets hacked? Now, you can get the answer from this post.
How to Delete Netflix Profile?
When you don't need one of your Netflix profiles, you can remove it from your account. Please note that you can't delete the primary account profile unless you cancel your Netflix account completely.
You can delete Netflix profiles on web browsers, mobile devices, and TVs. Here is how to delete Netflix profile on a web browser.
Step 1: On a web browser, visit Netflix, hover your mouse over your profile image, and select Manage Profiles.
Step 2: Select the profile you want to delete.
Step 3: On the next page, click the DELETE PROFILE button.
Step 4: Click DELETE PROFILE again to confirm the operation.
How to delete Netflix profile on a mobile device? You just need to launch the Netflix application, tap the More icon, select Manage Profiles, select the target profile, and tap the Delete option.
How to delete a Netflix profile on TV? It is also simple. You can run Netflix and navigate to the left side to select Switch Profiles with your remote control. Then select the target profile and select the pencil icon under the profile. After that, select Delete Profile and make confirmation.
The detailed steps might be a bit different on different TVs.
By the way, if you cancel the membership of your Netflix account, your Netflix account including your profiles will be deleted automatically after 10 months.
Can you watch Netflix on Switch? How to get Netflix on Switch? If you are bothered by these questions, find the answers by reading this post now!