How to know if your Netflix account gets hacked? What to do if you have a Netflix account hacked? If you are also trying to figure them out, then you come to the right place. MiniTool will explore the answers together with you.
Netflix is a popular streaming service that can be used on many platforms like Windows, iOS, Android, and Nintendo Switch. On Netflix, you can save a show or movie that you can stop and come back. Sometimes, however, you may have the risk of a Netflix account being hacked.
Once hacked, your password or associated email address with the Netflix account might be changed. So, it's high time to check if your Netflix account is hacked. We also provide some methods to deal with the Netflix hacked accounts.
How to Know If Your Netflix Account Hacked
Usually, hackers will gain access to your Netflix account and leave your credentials alone that they can keep using your account without knowing. In this case, the easiest method to check the Netflix account hacked is to view the strange account activity. What's worse, you need to contact Netflix to regain control of your account if hackers changed your password or login email.
No matter what your situation is, you can follow the steps below to check if you a Netflix hacked account.
Step 1. Log in to your Netflix account.
You need to open the Netflix web page on your computer.
Hover your mouse over the Down-arrow icon next to your profile picture at the top right corner and click on Account.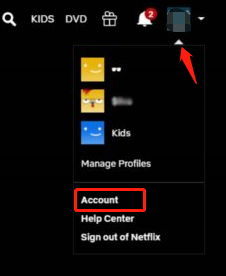 Step 2. Check your recently watched tab. If you find a TV show or movie display here that you didn't watch recently, then it indicates that your account should be used by someone else.
Navigate to the Watch It Again section that you have never opened.
Navigate to the Continue Watching tab to see if there is a series halfway finished.
Step 3. Check your viewing activity.
Click on the Profile name next to the Profile & Parental Controls section, and click on View next to the Viewing Activity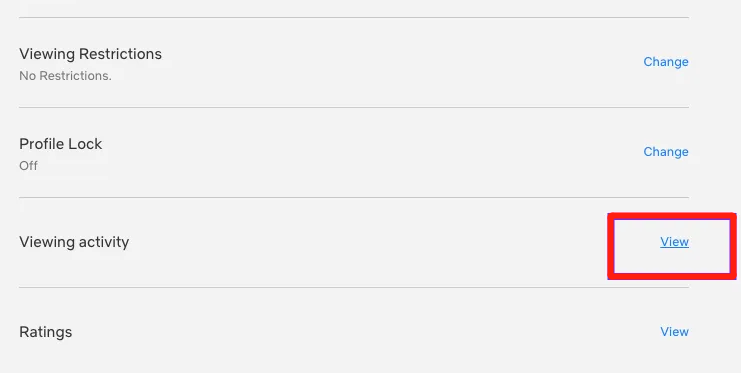 Click on the Recent device streaming activity link to check the locations where your Netflix account logged in from.
Check if there are any unknown logins from other places. If there are, then you may have Netflix hacked account.
How to deal with Netflix hacked accounts? Let's keep reading.
What to Do If You Have Netflix Account Hacked
Once you found any Netflix account hacked, you have to take some necessary measures to defend yourself. Here we summarize them as follows:
# 1. Sign Out of All Devices
The first and most important thing for the Netflix hacked accounts is to sign out of all devices. To do so, you can open your Netflix app, and then go to the Settings tab and click on the Sign out of all device link. This operation will sign out your Netflix account from all devices including the hacked one.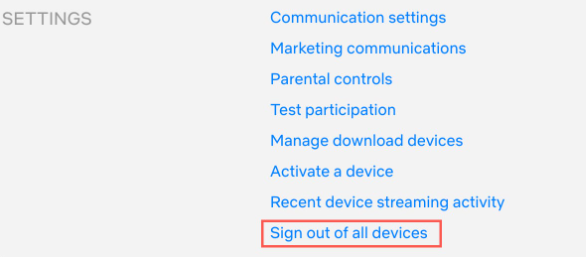 # 2. Change Your Password
To ensure that the hacker can't log back in, it is necessary to change your password account. Here we will show you how to do that on a computer and mobile device separately.
Steps on a Computer:
Step 1. Open a browser, and then go to the Netflix web page and log in to your account, and select Account from the profile icon.
Step 2. Click on Change Password at the top right corner of the account page.
Step 3. Enter your current password in the first field, and then enter your new password in the next 2 fields.
Step 4. Make sure you tick the checkbox next to Require all devices to sign in again with a new password.
Step 5. Click on Save to confirm the change.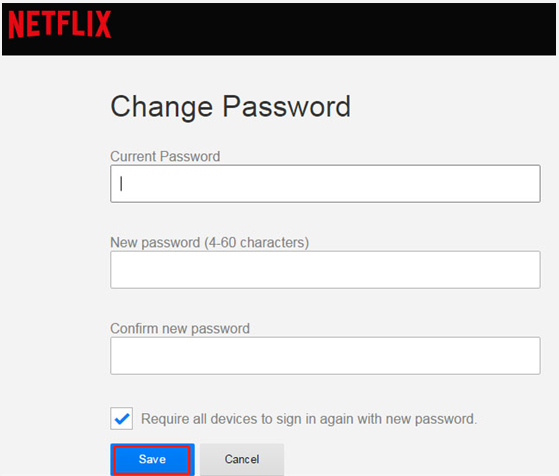 Steps on a Mobile Device:
Step 1. Log in to your Netflix account on your device.
Step 2. Click on More at the bottom right corner of the account careen.
Step 3. Select the App Settings section, and then scroll down the list to find your email address in the Action section.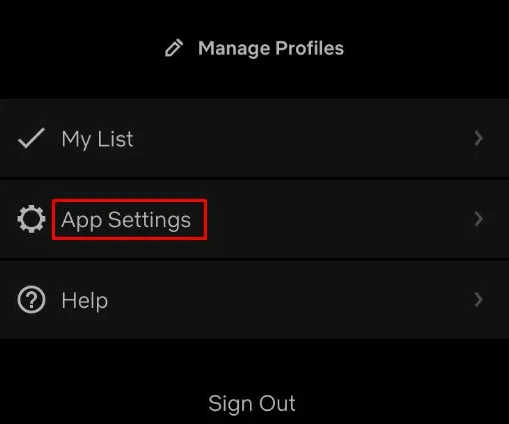 Step 4. In the Membership & Billing screen, tap on Change password. Then follow the on-screen prompt to complete the change.
Tip: If you want to get a higher security level, you can enable the two-step verification for your email address. By doing so, you will validate each login by clicking on the link your email receives.
# 3. Request Help from Netflix Support
If your email address or login password has been changed by hackers, you have to request help from the Netflix support center. To do so, you can select My email was changed without my permission under the Manage My Account section. Also, you can report your issue to Netflix by navigating to More > Help > Chat or Call on your mobile device.