Summary :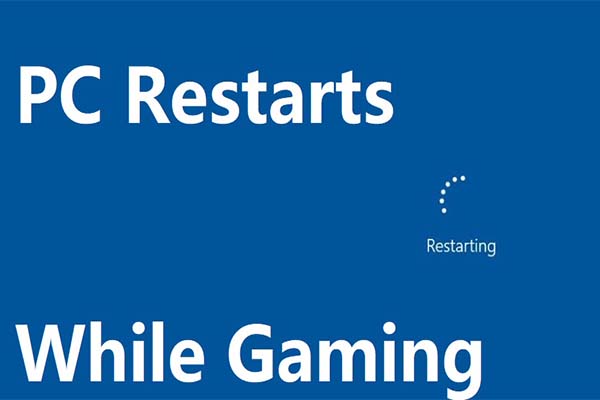 Are you confused about PC restarts while gaming issue? Do you know what causes it? How to cope with it? In this post, MiniTool will focus on this issue - computer restarts when playing games and discuss its possible causes and fixes.
Causes behind PC Restarts While Gaming Issue
It is frustrating that PC randomly restarts while gaming. If you encounter this issue, you may have a bad game experience. To figure out it, you need to know the causes behind the issue. What causes the issue – PC restarts when playing games? According to investigation, here are several possible reasons for that.
Not meeting the minimum requirements of game
Improper power settings
Overheating
System failure
Bad PSU
Overlocking
Unsuitable BIOS settings
Bad GPU
Bad Windows installation
Based on the above causes, you can take some measures to fix PC randomly restarts while gaming error. The following section will introduce you several methods.  
Tip:
Before executing the methods below, you need to check if your computer fulfills the minimum requirements of your game. Check items like CPU, GPU, RAM, free storage space on your computer. If you don't have enough disk space, utilize the methods offered by
this post
to increase disk space.
You may also be interested in this: How to Fix "Computer Randomly Restarts"? (Focus on File Recovery)
Method 1: Cool Down Your Computer
Overheating can cause many problems like PC crashing, PC restarts while gaming, and hardware damage, etc. Hence, if you receive the computer restarts while gaming error, try cooling down your computer.
For that, you should check if the heatsink runs properly. Then check if the CPU fan performs normally. If they work well, place your computer to a location where there is enough airflow. After cooling down computer, run the game again to see if PC still reboots.
Method 2: Change Power Settings
The power settings decide the amount of power to module on your motherboard to be provided. As you may meet the computer restarts when playing games issue because of improper power settings, changing the settings is an available method too.
Step 1: Open Control Panel and then change the view type as Small icons in the Control Panel window. Then click on Power Options icon to go on.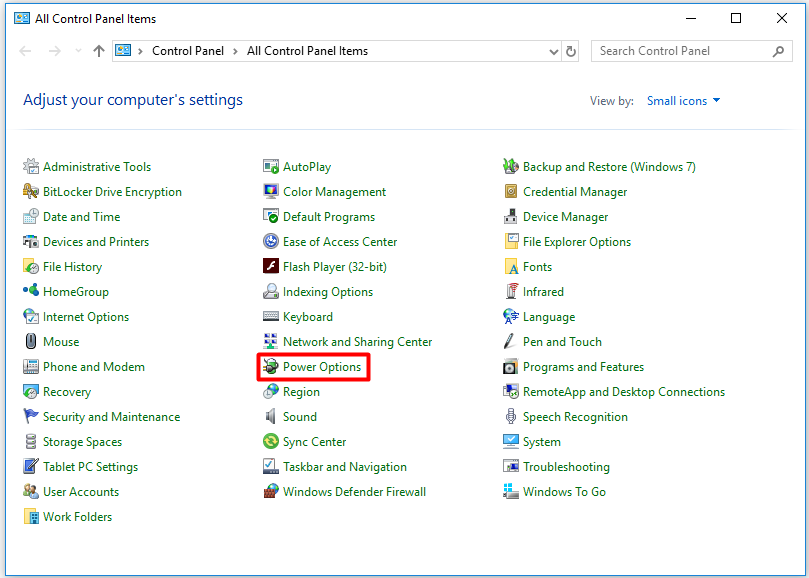 Step 2: In the next window, you will see your current power mode. Click on Change plan settings.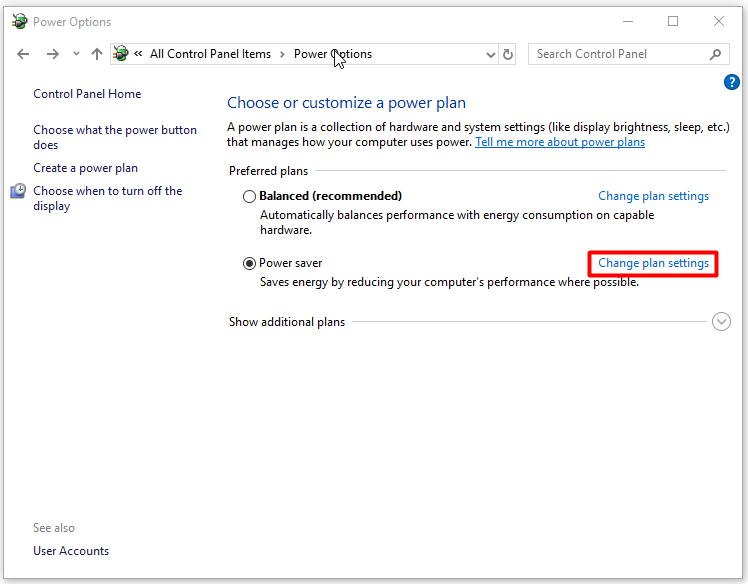 Step 3: In the Edit Plan Settings window, click Change advanced power settings option.
Step 4: In the next window, drop down the list to click on Balanced or High performance option and click OK to save the changes.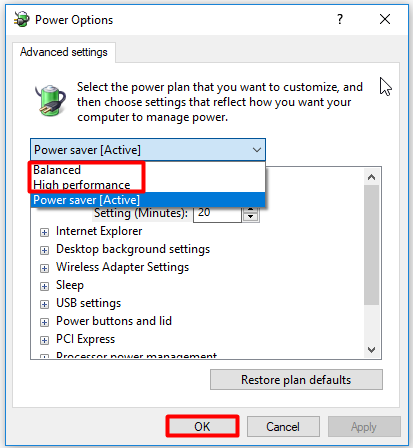 Step 5: After that, restart your computer and run the game again to check if the issue is fixed.
Method 3: Check PSU
As you know, Power Supply Unit (PSU) is a vital PC component that provides required voltages. When PSU is damaged or don't transmit power correctly, various errors will occur ranging from system hangs to restarts.  
You are able to check if PSU is failing by yourself. If it is indeed the fault of PSU, replacing a new one. If not, try other troubleshooting methods instead.
Method 4: Update Windows to the Latest Version
If the computer restarts while gaming error still persist after executing the above methods, try updating Windows to the latest version to fix it. It is known to all that Microsoft keeps releasing new updates to bring some new features and patches for the bugs on the previous version.
Hence, updating to the new build is worth trying.
Step 1: Press Windows and I keys to open Settings, and then move to Update & Security section.
Step 2: Move to the right side of the next window to see if there is any available new update. If there is, click on it to download and update it. After updating to the new version, restart your computer.
That's all the methods provided by this post for fixing the PC reboots while gaming error. Pick one to solve it now!