Connecting AirPods to Windows 10 may not be as easy as to an iOS device, but do not worry. In this post, MiniTool Partition Wizard offers a detailed tutorial on how to connect AirPods to Windows 10 and Android phones.
AirPods are completely wireless Bluetooth earbuds and they are designed for iOS devices. But you can use them with other devices, like PCs and Android phones. This post shows you how to connect AirPods to Windows 10 and to Android phones. Scroll down to get the tutorials.
Note: When you connect your AirPods to a PC or an Android phone, you will not get their connectivity to Siri.
Connect AirPods to Windows 10
How to connect AirPods to Windows 10? There are several steps:
Step 1: Keep your AirPods in the case and make sure they are charged.
Step 2: On your computer screen, right-click the Windows icon and then select the Settings option.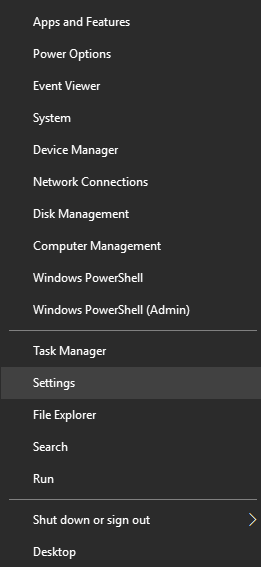 Step 3: On the Settings window, please choose the Devices option.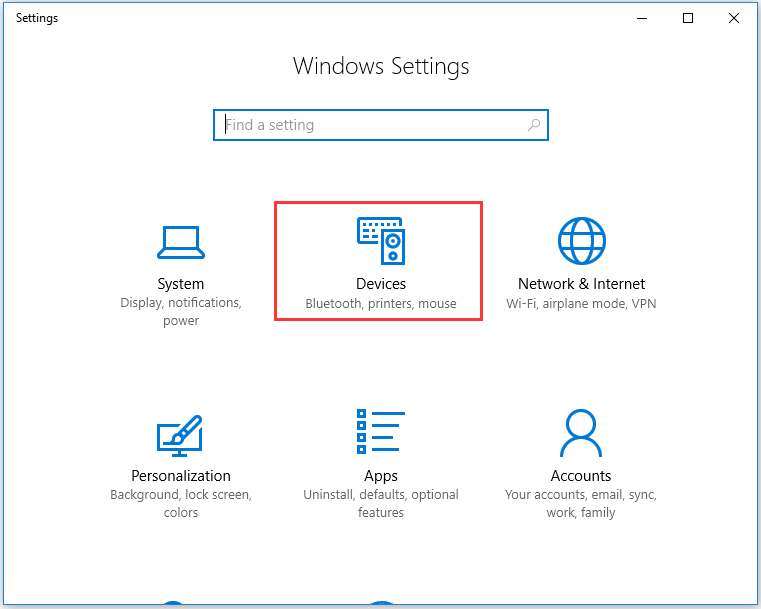 Step 4: Click the Add Bluetooth or other device option on the left side and then click the + icon on the right side to add a device.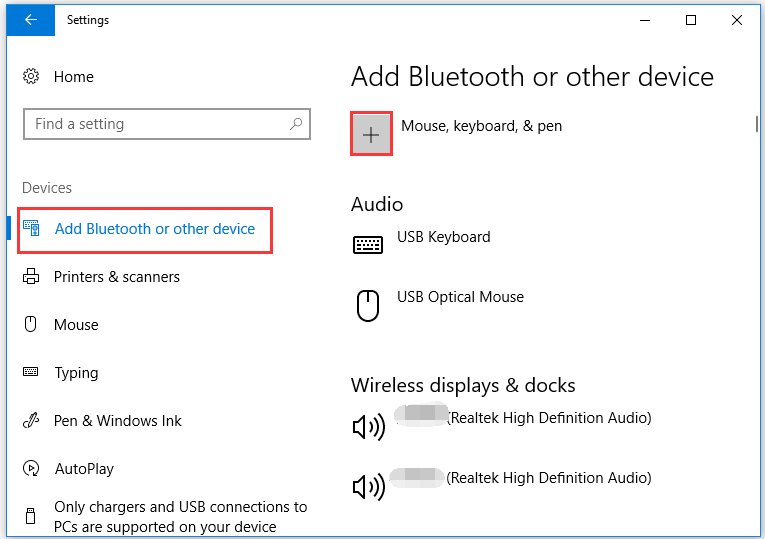 Step 5: Select the Bluetooth option on the new window (No Option to Turn on Bluetooth Windows 10).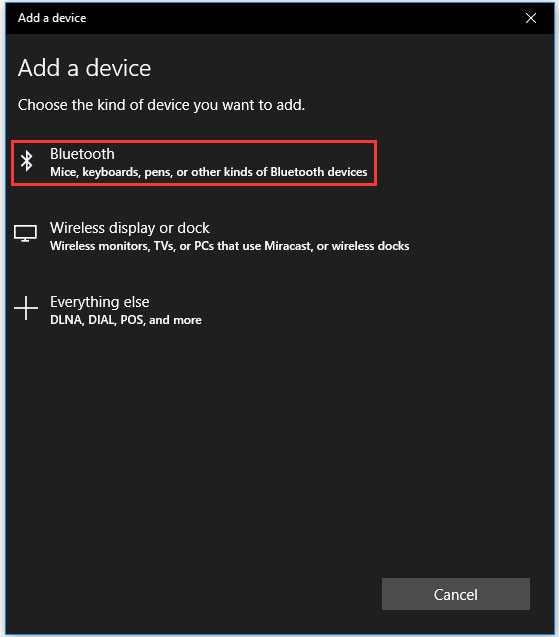 Step 6: Open the lid of your AirPods. Press and hold the white button on the back of the case for several seconds, until you see the status light on the front of the case blinks white.
Step 7: After several seconds, the AirPods should show up in the list of devices available for pairing. Click the AirPods.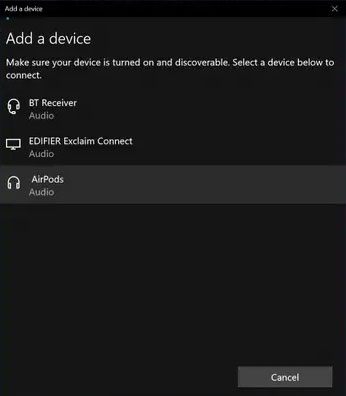 You will receive a message saying, "Your device is ready to go!". After seeing the message, you can listen to audios on your computer through your AirPods.
If your AirPods do not automatically work with your PC next time, you can connect them manually.
Open the Settings window on Windows 10;
Select the Devices option;
Find the Audio section;
select your AirPods and press the Connect button
If you want to disconnect your AirPods to your PC, you can do repeat the first three steps and then click the Remove device button in the AirPods section.
Connect AirPods to Android Phones
It is simple to connect AirPods to Android phones:
Step 1: Grab your Android phones, then go to Settings > Connections/Connected Devices > Bluetooth and make sure Bluetooth is on.
Step 2: Open the AirPods, tap the white button on the back, and put the case near the Android phones.
Step 3: The AirPods should appear on the onscreen list of connected devices. Tap the AirPods name on the screen.
I Want Your Voice
Have you connected to your AirPods to your Windows 10 PC or Android phone? If you run into some issues while pairing the earbuds with these devices, please leave a message in the following comment zone and we will reply to you as soon possible.