With technology development, human communication breaks the constraint of space. When you are on business, you can still talk to your workers face to face by using video conferencing software. MiniTool introduces three free video conferencing software for Windows 10.
Video Conferencing Software
A computer with internet and a video conferencing program can help you finish the teleconferencing easily. What is video conferencing software? It is used to help you conduct a live conference with anyone on the planet by transmitting your voice, video, and text through the internet.
There are numerous video conferencing software owing to the constant evolvement of it. Today, I list some free video conferencing software for Windows 10 to help you pick up the right one for your business.
# Skype
The first free video conferencing software for Windows 10 I would like to share is Skype. Skype is a Microsoft product and is one of the largest video conferencing solutions. The voice translator supports 10 languages, including English, Spanish, French, Mandarin, and so on, and the text translator supports over languages.
Skype has two versions – home version and business version.
The home version of Skype is free and supports a 25-attendee conference. In the conference, it allows video calling, screen sharing, and voice calling. But note that an international call might ask for a charge.
The business version of Skype (Skype for Business) is paid and undoubtedly it is much better the home version. You need this version when you want to more than 25 workers to attend the conference you will hold.
# Google Hangouts
Like the first recommended video conferencing software, Google Hangouts has a vital user base that is benefited from the support from Google. Before 2013, it was a part of Google plus but it can be downloaded as the standard software.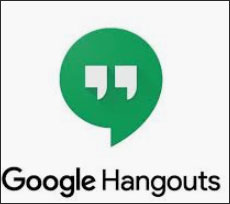 Google Hangouts is fully integrated with G suit for additional collation benefits. In other words, if you want to use it, you should have an existing G Suit subscription.
This software not only supports HD video and screen sharing but also helps you share documents with any participants in the conference. However, the free version of this software is just for a tiny conference – 10 participants.
If you want to let more workers attend the video conference, you need to pay some money every month:
$9.99 for Starter plan that can support up to 15 participants;
$24.99 for Plus plan that can support up to 20 participants;
$34.99 for Pro plan that can support up to 25 participants.
# TeamViewer
TeamViewer is also one of the praised video conferencing software. This software does not ask you to create an account and all you need to do is share a code. Furthermore, with it, you can complete screen sharing, online meeting, desktop control, web conferencing, and so on.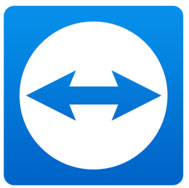 The free version of this software is just designed for personal use and comes with minimal remote access features. However, it provides enough capabilities to connect you to your friends and family.
If you want to use it for business, you need to try the following versions.
Single-User plan ($49 per month): allows access between one user and unlimited computers with one concurrent session.
Multi-User plan ($99 per month): allows multiple licensed users access to an unlimited number of computers with one concurrent session.
Team plan ($199 per month): do what the multi-user plan can do and allows for three concurrent sessions and extended remote capabilities.