Summary :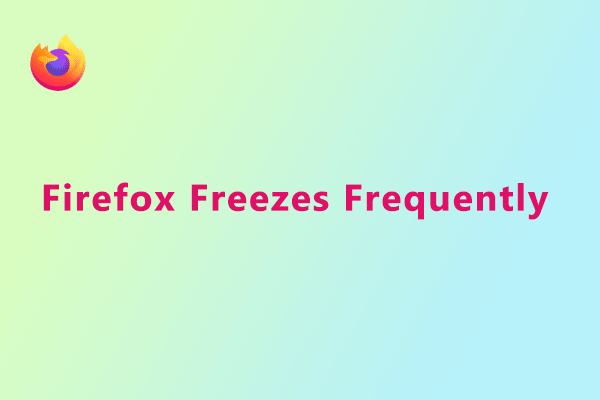 Mozilla Firefox is one of the most popular web browsers in the world. However, some users reported that their Firefox freezes frequently. To solve the problem, MiniTool Partition Wizard puts together some methods in this post.
Mozilla Firefox, simply Firefox, is a free and open-source web browser developed by Mozilla Foundation and Mozilla Corporation. As a web browser, Firefox is available on various platforms, including Linux, macOS, and Windows. It supports 97 languages.
Similar to other browsers, users also encounter some problems while using Mozilla Firefox. Firefox keeps freezing is one of the most common issues to see. In the following contents, you can get some methods to solve this problem and you can follow them one by one to troubleshoot your Firefox.
Tip:
Please make sure you are running Firefox of the latest version. To
update Firefox
, you can click the
Open menu
button >
Help
>
About Firefox
>
Restart to Update Firefox
.
Method 1: Clear Firefox History
Firefox stores various information for users, such as browsing history, downloaded files, saved passwords, etc. When you encounter the problem that Firefox freezes when opening new tabs or streaming video, you can try clearing the information to solve the problem.
Step 1: In Firefox, click the Open menu button from the upper right corner and choose Library from the menu.
Step 2: Select History > Clear Recent History.
Step 3: Select the time range to clear and check the options under the History section. Then click OK to confirm the operation.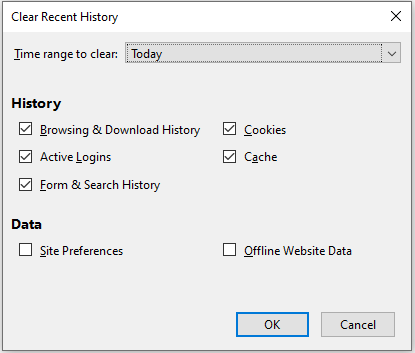 Now, you can restart your Firefox and check if the problem you encountered has been solved. If it still exists, you should move on to the next method.
Method 2: Disable Add-ons in Firefox
The problem that Firefox keeps freezing could also happen due to an incompatible or outdated extension. You can try disabling the add-ons in your Firefox to solve the problem.
Step 1: Click the Open menu button in Firefox and select Add-ons.
Step 2: In the following window, select the Extensions tab and disable all the installed extensions.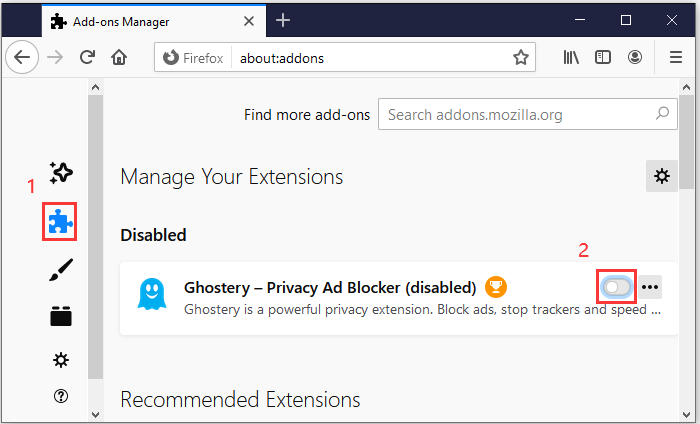 Then you can restart Firefox and check if it works properly.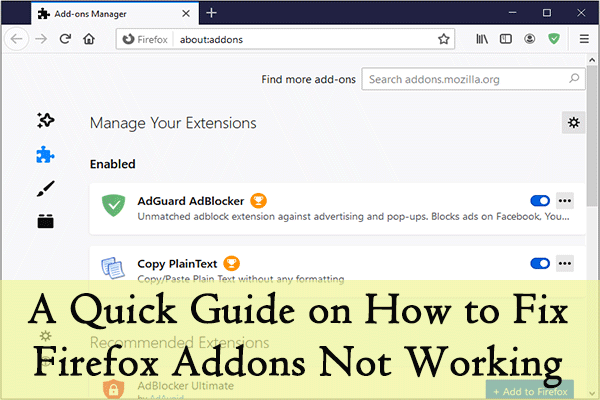 Do you use the Firefox browser? Are you experiencing the Firefox addons not working issue? If yes, you can read this article to get some solutions.
Method 3: Disable Hardware Acceleration
Some users have solved the issue that Firefox freezes frequently by turning off Hardware Acceleration. You can also have a try.
Step 1: Click the Open menu button and select Options.
Step 2: Under the General tab, scroll down to find the Performance section.
Step 3: Uncheck the option "Use recommended performance settings". Then you will see more options under this tab. Uncheck "Use hardware acceleration when available".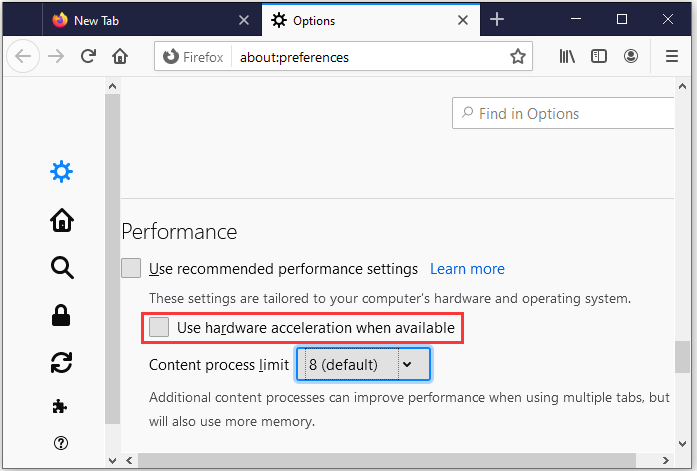 Step 4: Restart Firefox.
Method 4: Update Your Graphics Card Driver
An outdated or corrupted graphics card driver could also cause Firefox freezing issue. Therefore, you'd better keep your graphics card driver up to date. You can follow the steps below or use a reliable third-party program to update the driver.
Step 1: Right-click the Start button and select Device Manager.
Step 2: Double-click the Display adapters category to expand it.
Step 3: Right-click your graphics card adapter and select Update driver.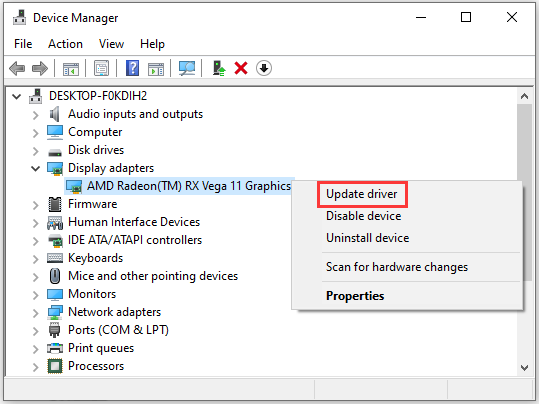 Step 4: In the pop-up window, select Search automatically for updated driver software. Then follow the onscreen instructions to finish the operation.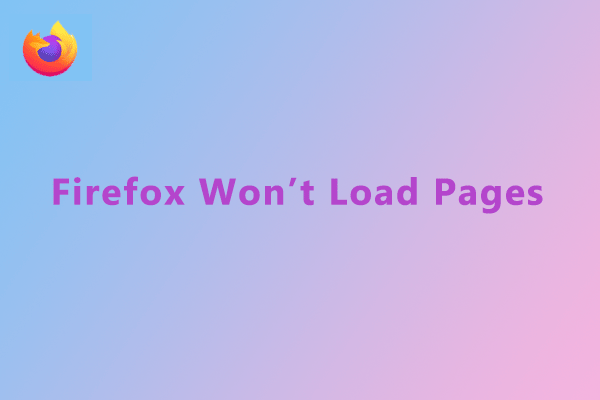 Are you looking through some information with Firefox? Have you encountered any problems with it? Here is how to fix the problem that Firefox won't load pages.