Windows 10 provides a Mail app that allows users to add various kinds of mail accounts, including Gmail, Yahoo, Outlook and so on. By doing so, users can manage their accounts and mails conveniently within this application.
However, some users complain that they are stopped by the error code 0x8000000b from adding or syncing email accounts, especially Gmail. This error comes up with a pop-up window saying something went wrong, just as the following picture shows.

What can you do if you encountered Gmail something went wrong error code 0x8000000b? Keep reading this post to get the solutions.
Solution 1: Add Account Through Advanced Setup
Some users successfully add their account through advanced setup without the error 0x8000000b. You can also have a try and here is a simple guide.
Step 1: Press Windows + S, input mail in the search bar and click Mail from the search result to launch it.
Step 2: Click Settings icon and choose Manage accounts > Add account.
Step 3: In the pop-up window, click Advanced setup.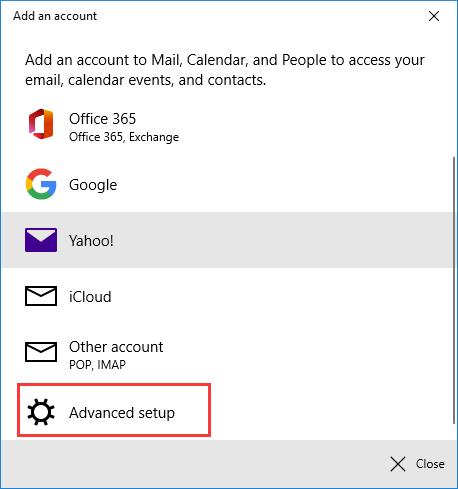 Step 4: Choose Internet email option.
Step 5: Enter the detail information of your desired account as required. Then, input imap.gmail.com:993 in the box of Incoming email server, choose IMAP4 for Account type, and input smtp.gmail.com:46 in the box of Outgoing (SMTP) email server. After that, click Sign in.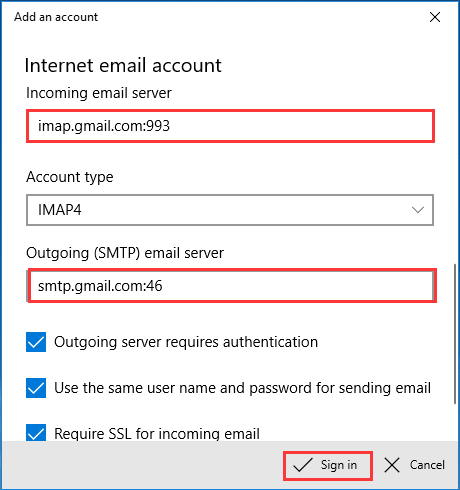 Solution 2: Reset Mail and Calendar App
If you are unable to sync email, perhaps the Mail application is not working properly. In this case, you can reset the app to bring it to the default state. Just follow the steps below:
Step 1: Press Windows + I to open Settings.
Step 2: Choose Apps category.
Step 3: In Apps & features section, select Mail and Calendar and click Advanced options.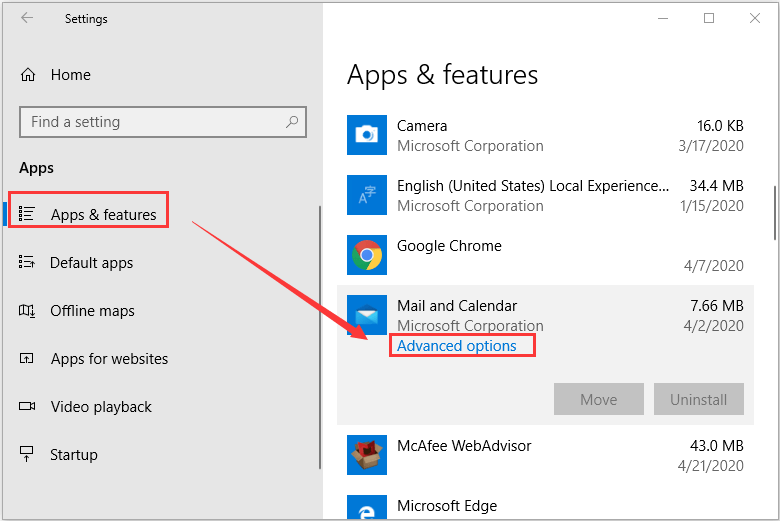 Step 4: In the new page, click Reset button and confirm the operation. In this way, this application will be reinstalled and revert to its default settings.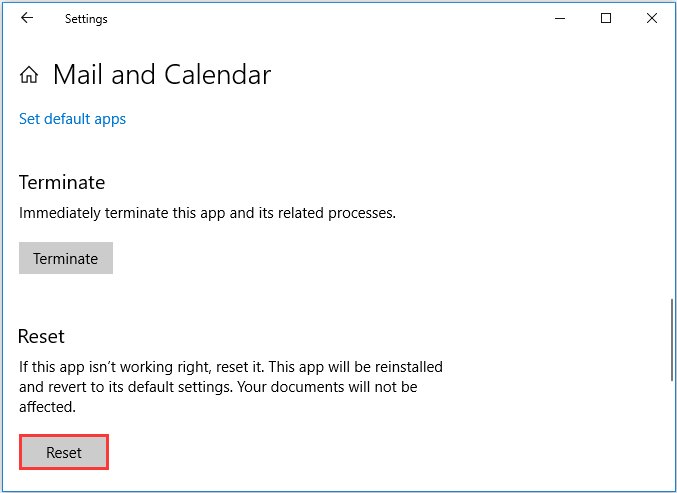 After that, you can try syncing your email accounts again.
Solution 3: Disable Antivirus or Windows Defender
If you fail to sync email account to the Mail app, perhaps your third-party antivirus or Windows Defender has blocked the request sent by the Mail app. To resolve the error code 0x8000000b in this case, you might need to disable your antivirus and Windows Defender.
You can follow the steps below to disable Windows Defender in your Windows 10 PC:
Step 1: Open Windows Settings and click Update & Security.
Step 2: Switch to Windows Security section and click Virus & threat protection.
Step 3: Click Virus & threat protection settings.
Step 4: Turn off Real-time protection.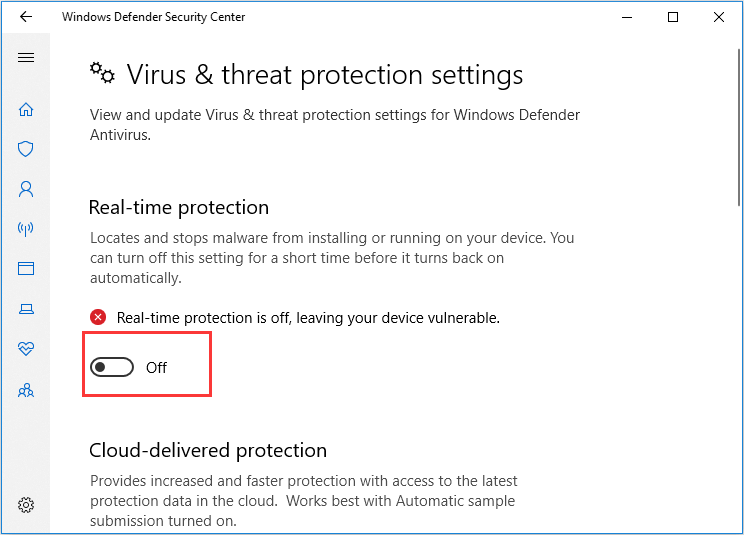 Solution 4: Allow Mail Through Windows Firewall
Finally, you can try allowing Mail through Windows Firewall which might have block the access to Mail. Here's how to do it:
Step 1: Go to Settings > Update & Security > Windows Security.
Step 2: Choose Firewall & network protection in the right pane.
Step 3: When you enter Windows Defender Security Center, scroll down to click Allow an app through firewall.
Step 4: Click Change settings button and check the boxes of both Private and Public for Email and accounts option. Click OK to save the change.