Summary :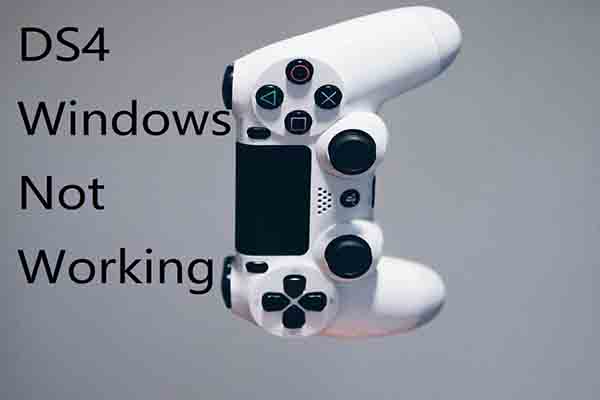 Have you come across the ds4Windows not working issue? Did you fix it smoothly? Today, MiniTool mainly introduces this issue including the possible causes of the issue and corresponding solutions.
DS4 Windows is the tool that can emulates Sony's Dual Shock 4 (DS4) Controller as an Xbox Controller, which enables you to play PC games on Windows PC. However, plenty of users suffer from ds4Windows not working issue on the latest Windows 10 updates.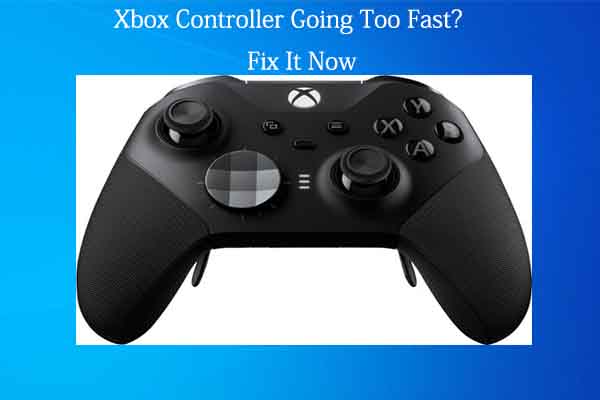 Is your Xbox One going too fast all of a sudden? How to fix the error? This post will analyze this issue and provide you with some effective solutions.
To fix this issue, you need to know the possible causes for the ds4 Windows not detecting controller issue. Actually, there are some factors that can give rise to the issue.
Windows 10 update: New Windows updates restrict the use of DS4 controllers.
There are some issues with device drivers: Faulty DS4 device drivers can also be the cause of the ds4 not detecting controller.
DS4 Windows disables controller: When the controller is disabled by DS4 Windows, the controller cannot be detected by DS4 Windows.
Fix 1: Re-enable DS4 Controller
Some users encounter the ds4Windows not working issue during the game-playing process. That means the DS4 controller could stop working and be disabled automatically. It is likely that the errors in DS4 Windows software cause the issue. In this case, you can correct it by re-enabling controller.
Step 1: Open the Run window by pressing Win plus R keys, and then type devmgmt.msc and hit Enter.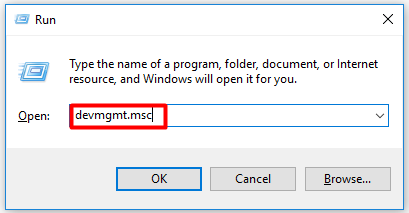 Step 2: Double click Human Interface Devices to expand it, and then right click HID-compliant game controller and click on the Enable device option. Then it may be detected by DS4 Windows.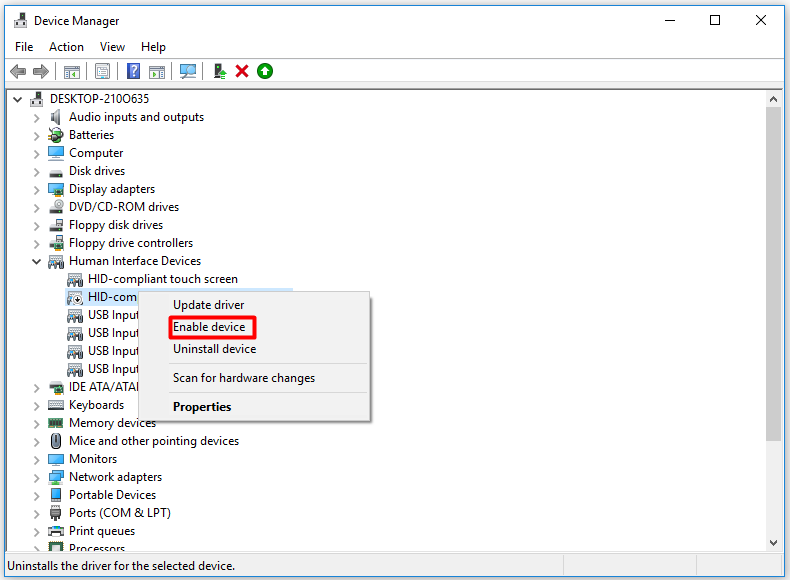 Fix 2: Uninstall DS4 Controller from Control Panel
If the ds4 Windows not detecting controller issue occurs to you, uninstalling DS4 controller from Control Panel is worth considering. Before doing that operation, close the DS4Windows and unplug it. Then follow the steps below.
Step 1: Type control panel in the search box, and then pick Control Panel from the search result list.
Step 2: In the pop-up window, click Devices and Printers. In the wireless controller list, right click the target one - DS4 controller and click on Remove device option. After that, a confirmation window will pop up, click Yes to go on.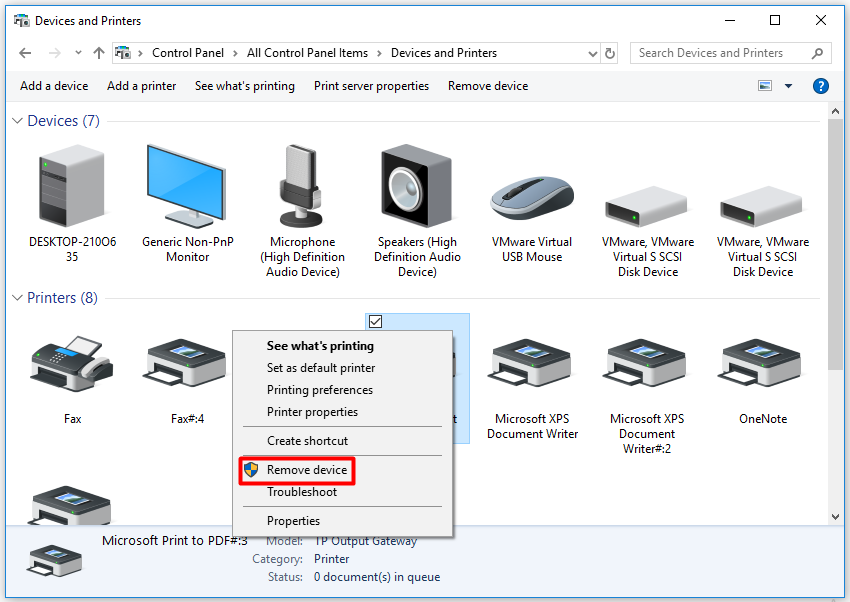 Step 3: Now, plug in DS4 controllers and open the DS4Windows.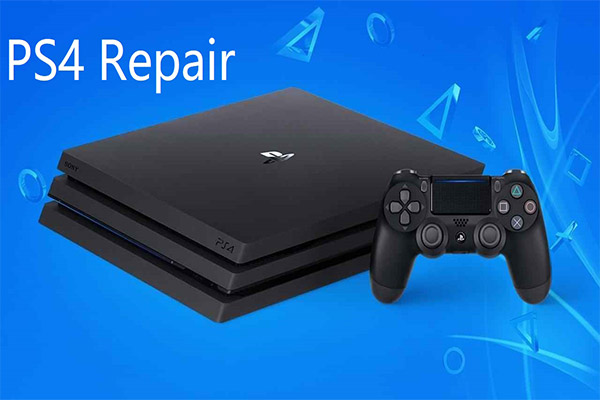 Do you often play PS4 game? Have you ever encountered some problems? This post will show you four frequently encountered problems and responding fixes.
Fix 3: Install PS4 Remote Play App for Windows 10
Thought installing PS4 remote play app for Windows PC is slightly complex, it has been proven useful by many users. You can do it by following these steps.
Step 1: Download and install PS4 Remote Play from the official website.
Step 2: After installing it, open Device Manager from search box.
Step 3: In the Device Manager page, find and right click Wireless Controller Driver, and then click on Uninstall.
Step 4: When the uninstallation process ends, connect DS4 to Windows. Then the drivers can be automatically.
Step 5: Download, install and set up DS4 Windows without the controller connected.
Step 6: Now, connect the controller. At this time, the ds4Windows no controllers connected can be fixed.
Fix 4: Uninstall the Latest Windows 10 Update
According to user reports, the ds4Windows not working issue usually happens after a Windows 10 update. Therefore, you can simply uninstall the latest Windows 10 update to solve the problem.
Step 1: Open Windows Settings by pressing Win and I keys.
Step 2: Go to Update & Security section, and then right click the View installed update history in the right side of the page.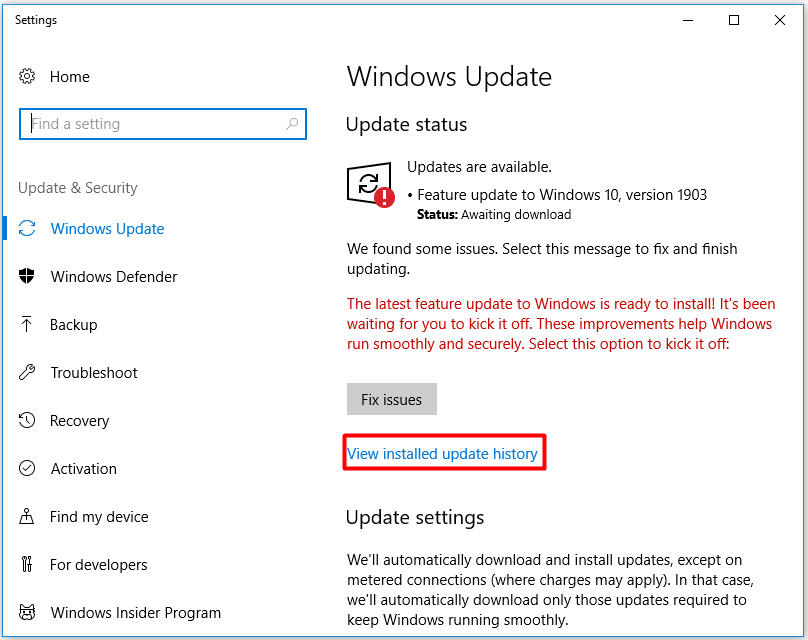 Step 3: After that, you can see the update history list. Choose the update that results in the problem (typically the latest update one) and right click it and click on Uninstall. Then, you should wait patiently for the finish of the whole process.
When the uninstallation process ends, check if the ds4Windows no controllers connected is fixed or not.
Now, all the methods to fix ds4Windows not detecting issue have been told you. You can pick one randomly according to your demand.