Xbox One is one of the most popular game consoles, and many games lovers buy this console for game playing. In recent days, Microsoft has revealed a design of this game console dashboard that it will drop Cortana from Xbox One. Why do that? This article will answer the question.
Purposes for dropping Cortana from Xbox One
What's the function of Cortana on Xbox One's interface? Enabling Cortana on the Xbox One, Xbox One users can interact with their consoles in exciting ways. Users can even use a headset microphone or Kinect to give Cortana voice command.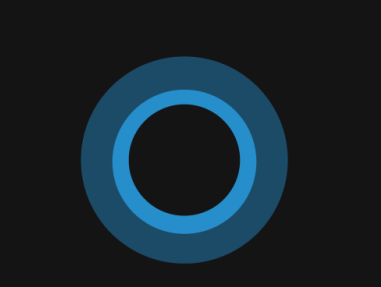 However, a message is released in recent days that Microsoft will drop Cortana from Xbox One as the part of the dashboard redesign. Why this company plans to drop this convenient feature from Xbox One?
Xbox One users can get the answer from two parts.
One part is Bradley Rossetti, Microsoft's Xbox Insider chief. According to his respond, Microsoft has continued to iterate on Home to get users into gaming experiences faster and keeping more of its users' content front and center.
The second part is the software marker of Xbox one. According to the marker, this tweaking and removing is to create a more "streamlined user interface" for the home section of the Xbox One dashboard.
The Xbox One dashboard is the area users immediately see when they power on this console. This area redesign includes quicker access to Xbox Games Pass titles, Xbox Community feature, Microsoft's Mixer service, and the Microsoft Store, which makes it easier to access frequently used games on the home screen.
Therefore, a conclusion can be made that this dropping Cortana from Xbox One is to make the Xbox One's users can get a more wonderful gaming experience. 
Cortana App in Windows Store 
Microsoft is testing this new screen with Xbox Insiders in the Alpha and Alpha Skip Ahead rings, and the company is waiting for users' feedback.
After multiple tweaking times about Xbox One dashboard, alongside this latest home update, Microsoft also drops Cortana from the Xbox One. Microsoft said it is moving to could-based assistants, meaning Xbox One users can no longer talk to Cortana via their headsets.
However, this dropping doesn't mean that the Xbox One users cannot access this feature anymore. Microsoft has a new focus for Cortana on more business-related scenarios, and the company is working on developing Cortana better at holding conversations.
Dropping Cortana from the Xbox One is another step in the digital assistant's demise on the consumer side of Microsoft's software and services.
Microsoft is pushing a more cloud-based experience by enabling Cortana support through the Cortana app on iOS, Android and Windows or via Harmon Kardon Invoke speaker. To put it clearly, Microsoft is bringing Cortana to the Microsoft Store as a separate app.
With the app, Xbox One users can continue to use Cortana to remotely power on their console, launch games and apps, adjust volume and more.
Final Words
Windows will drop Cortana from Xbox One, which is to get its users into better gaming experiences and to keep more of users' content front and center.
But this dropping does not mean Xbox One users cannot use Cortana to talk to each other anymore. One day, they can download the separate app – Cortana from Windows Store.