Summary :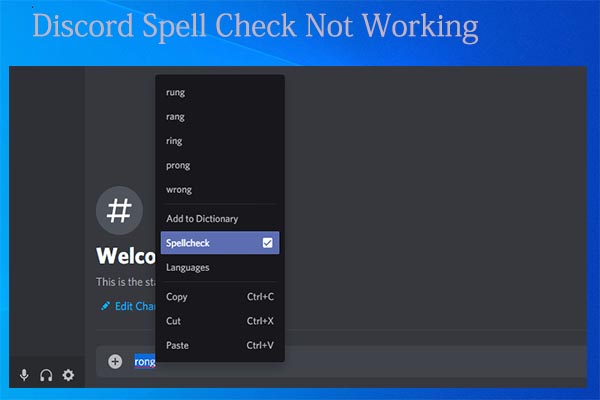 You can type without the concerning of spelling mistakes with Discord spell check on.  Nevertheless, you may encounter the Discord spell check not working error. If you are troubled by this issue, this post of MiniTool is helpful for you.
Discord is a free platform that allows people across the world to communicate via the forms of video, audio, and text. There are thousands of communities in Discord, including gaming, manga, and study, etc.
Though audio and video chatting are available, a large number of users still prefer to texting chat. When you type fast, mistakes in spelling occur. At this time, the spell check in Discord comes to use. It can correct the spelling errors automatically. This feature brings much convenience and saves you much time.
However, the Discord spell check not working error often occurs according to user reports. How to troubleshoot it? The content below provides you with some solutions.
Solution 1: Ensure the Status of Discord Spell Check Is on
When the spell check in Discord not working, you should check if the status of it is on. If not, turn on it manually. For that, you should make sure that you have an English language pack installed on your PC at first. You can check it by opening Settings > Time & Language.
Tip: If the language pack is not installed, click Add a language to install it by yourself.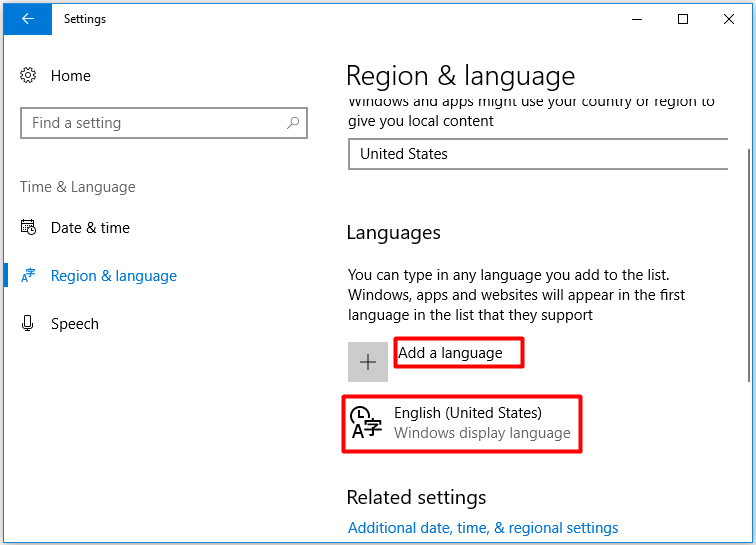 Then move to Devices > Typing. Ensure that both the Autocorrect misspelled words and the Highlight misspelled words options are turned on. If they are turned on already, turn off and then turn on to see if Discord spell check works again.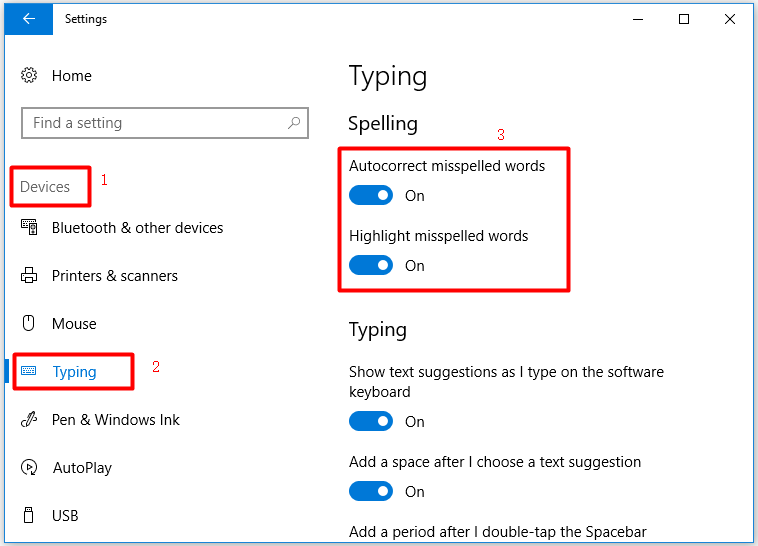 You may also like: Top 4 Solutions to Spell Check Not Working in Word Error
Solution 2: Restart Discord
If there are some glitches with Discord, the spell check may not work. In this case, performing a Discord restart is recommended. Through a restart, glitches will be removed. Click the X icon at the upper right corner of the app to turn off the Discord.
After a while, launch Discord from desktop again. Then type a few words to see if Discord spell check works properly. If not, try other solutions to fix the issue.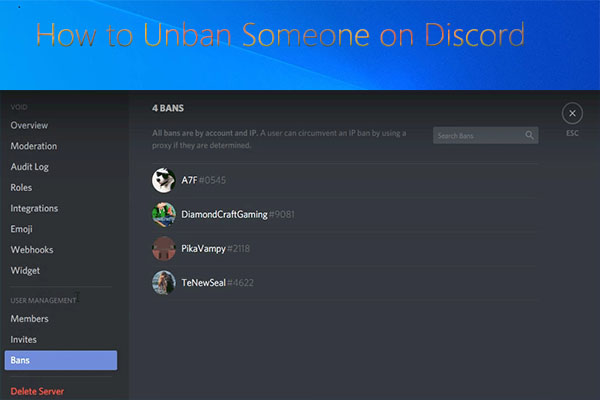 How to unban someone on Discord after you ban him mistakenly? If you don't know, read this post now! It provides you with detailed steps.
Solution 3: Restart Windows
It is likely that the Windows update issue triggers Discord spell check not working. For this, you should restart your PC to fix the issue. Click the Windows icon on the desktop, and then click the Power button and choose the Restart option. After that, Windows will restart by itself.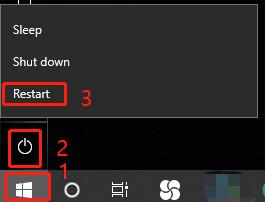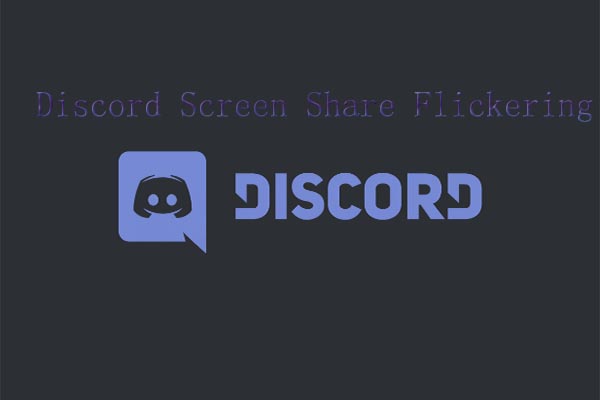 Have you encountered Discord screen share flickering issue? Actually, this error confuses plenty of users. Well, you don't worry about it with this guide.
Solution 4: Reinstall Discord
Finally, you should try reinstalling Discord to fix the Discord spell check not working issue. It has been proven to be useful. Here's how to do that.
Step 1: Open Control Panel and then navigate to the Programs and Features section.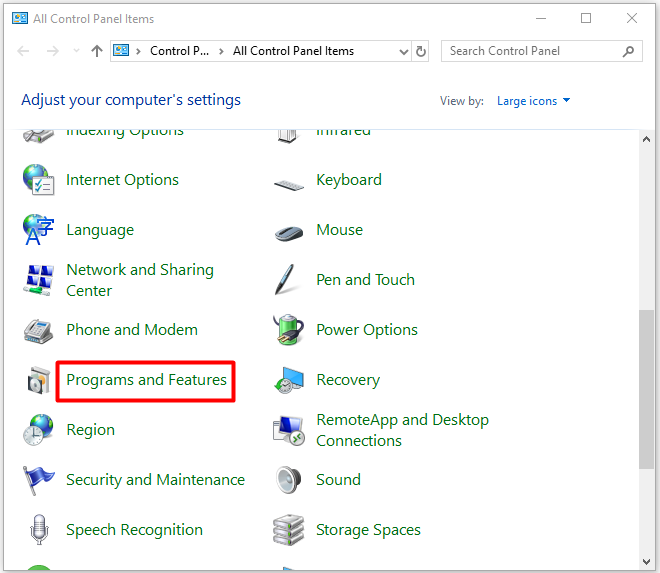 Step 2: Find and right-click Discord from the listed programs and click Uninstall. Then confirm the operation.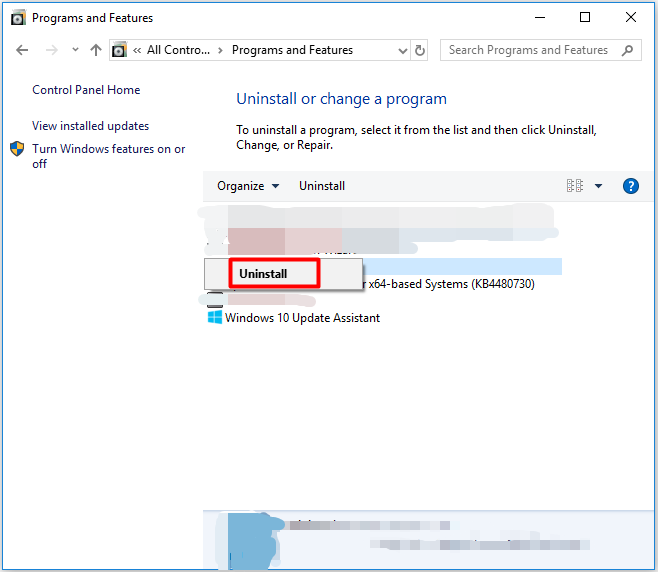 Step 3: Now, click here to download and install Discord on your computer. Then the spell check in Discord can work again.
Are you still bothered by the Discord spell check not working issue? Try these methods to troubleshoot it now.