Discord is a popular communication service. It is available on many platforms, except PlayStation consoles. If you are a game lover, you might be upset. Fortunately, Sony is planning to integrate a portion of Discord service into the PlayStation Network by 2020. Before that, how to use Discord PS5? Check this tutorial from MiniTool Partition Wizard.
Sony Planned to Integrate Discord into the PlayStation Network by 2022
Discord is a digital communication platform that is quite popular among game lovers. It was first released in 2015. With this platform, users can communicate with text messaging, voice calls, video calls, media, and files in private chats or servers (communities).
Discord is available on various platforms by now, including Microsoft Windows, macOS, Linux, iPadOS, iOS, Android, and web browsers.
You might have noticed that PlayStation consoles such as PlayStation 4 (PS4) and PlayStation 5 (PS5) are not on the list. Unfortunately, Discord is not available on PlayStation consoles currently. It is bad news for users who love to play games on PS4 and PS5.
Don't be upset if you like to play video games on PS4 and PS5. In 2021, Sony Interactive Entertainment, the developer of PlayStation consoles, announced that Sony had invested in Discord and planned to integrate part of Discord's services into the PlayStation Network by 2022.
What does it mean? It indicates that Discord services might be available on PS4 and PS5 in 2022. A huge number of users have positive opinions on it. They think it will be a wonderful improvement on PS4 and PS5.
How to Use Discord on PS5
Sony announced that Discord will be integrating with the PlayStation Network from early 2022. You can stay tuned for further news in the coming months. But before that, can you use Discord on PS5? How to use Discord on PS5?
If you want to use Discord PS5 now, you can do it via a computer and a headset that supports a USB connection and has an optical cable. Here are the detailed steps.
Step 1: Prepare a headset that has an optical cable and supports a USB connection, a 3.5mm audio jack, and a MixAmp to switch audio between PS5 and PC.
Step 2: Connect the optical cable between your PS5 and MixAmp.
Step 3: Go to Settings > Sound and Screen > Audio Output Settings on your PS5 console. Then change the Primary Output Port to Digital Out (Optical).
Step 4: Connect your computer and the base station using a USB cable and set the base station to PC mode.
Step 5: Run the Discord application on your computer. Then click Settings > Voice & Video. Then change the input settings to your MixAmp device.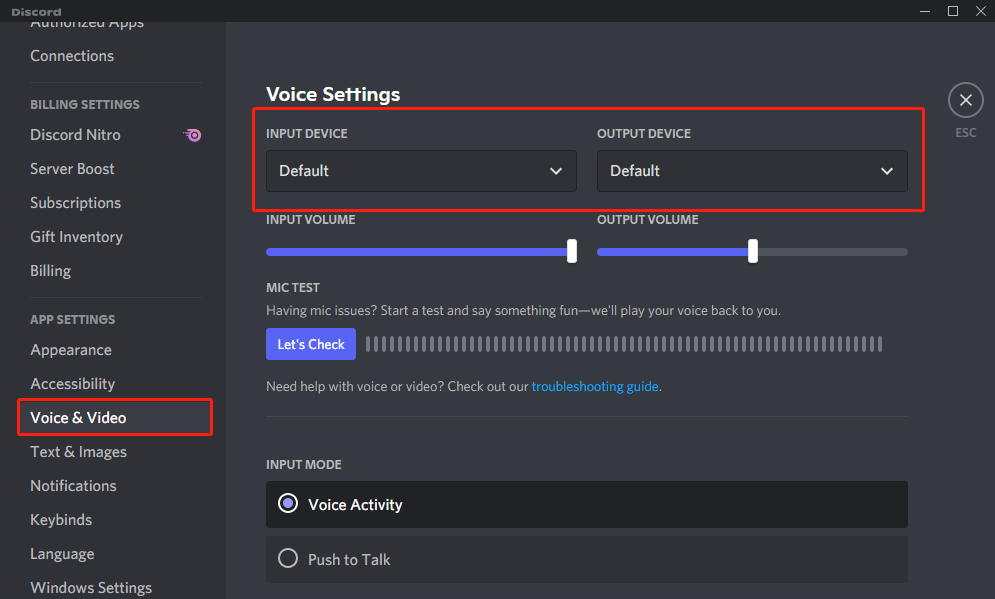 Step 6: Connect a 3.5mm audio jack to the PC speaker output to the MixAmp.
Step 7: Go to Discord Voice & Video settings again and change the output device to your PC speaker.
Now you can communicate with your friends via Discord on your PS5 console. Just have a try!
Do you expect Discord PS5 version? You can share your opinions with us in the following comment zone.