Discord is a useful chat app for PC gamers. And PS4 users wonder if they can use Discord on PS4. Is there a way to Discord for PS4? The answer is positive. This post from MiniTool will show you a simple way to use Discord on PS4.
About Discord
Discord is a chat app, which is designed to help gamers talk to each other in real time while playing games. With Discord, user can chat with one or more other gamers over voice, video, and text while they play.
Discord makes it easier for gamers to communicate. Nowadays, it has become more and more popular among gamers. Discord can be installed on various other platforms such Windows, macOS, Android, iOS, and Linux. However, some PS4 users may be frustrated, because the Discord app currently doesn't support the PlayStation 4 console.
Is there a way to setup Discord for PS4?
Luckily, even if there is no Discord PS4 version, you can use Discord on PS4 consoles as well. You can follow the steps in this post to setup PS4 Discord easily. Before using Discord on PS4, make sure that you have prepared the necessary equipments.
Preparations Before Using Discord on PS4
To use Discord on PS4, you have to prepare the following items:
A headset that has an optical cable and supports USB connection.
A Mixamp or a similar device like Mixamp Pro TR to switch audio between a PC and PS4.
Cables including 3.5mm Male to Male, 3.5mm Aux Splitter and 3.5mm to 3.5mm with Volume
You will also need to install Discord on your Desktop.
When you have everything ready, you can start setting up Discord for PS4 with the steps below.
How to Setup Discord on PS4
Let's see how to setup Discord on PS4 step by step.
Step 1. Connect the optical cable between your mixamp and PS4 so that you can switch audio between the console and PC.
Step 2. Go to PS4 Settings > Sound and Screen > Audio Output Settings. Then change the Primary Output Port to Digital Output Port (Optical).
Step 3. Plug one side of your USB cable into your mixamp and use the other end to connect to the PC. You Make sure that your mixamp is in PC mode otherwise it won't work.
Step 4. Open Discord on your PC and go to Settings > Voice & Video.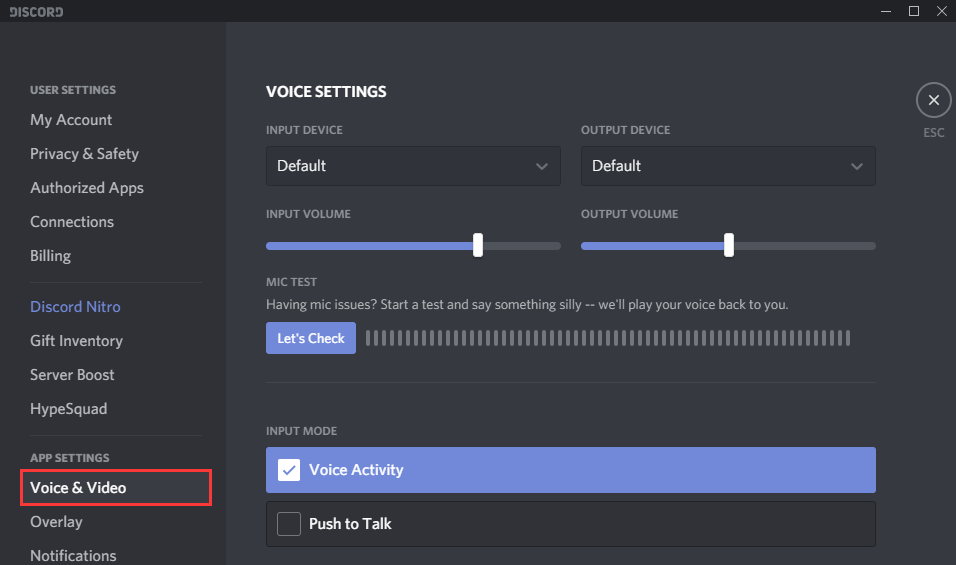 Step 5. Change the Input Device in Voice Settings to your mixamp.
Step 6. Plug your 3.5 to 3.5mm cable into the Speaker port on your PC and into the AUX port on your mixamp.
Step 7. Go back to your voice settings in Discord and modify the output device to your PC speakers.
You see, it is not so difficult to setup Discord on PS4. Now you can play your favorite PlayStation 4 games and use Discord for chat at the same time. Before the official Discord app for PlayStation 4 is released, you can follow this method to use Discord on PS4.
Conclusion
Now you should know how to use Discord on PS4. Have you successfully set up Discord for PS4? Do you have any other opinion or question? We are glad to have you share it with us.