Summary :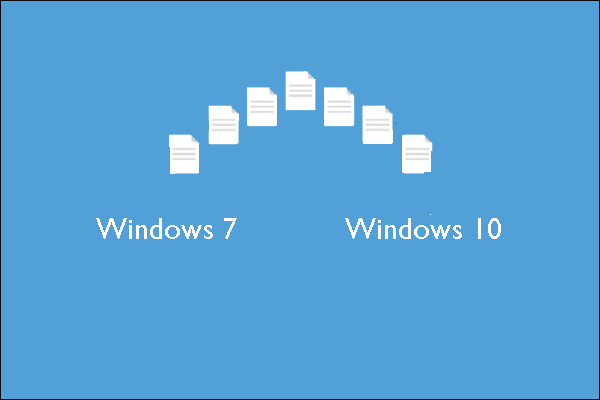 Have you heard that Microsoft will end its support for Windows 7 on Jan 14, 2020? The date is coming. Some Windows 7 users are planning on transferring profile for Windows 7 to Windows 10. In this post, MiniTool shows you how to complete this migration.
Quick Navigation :
Copy a Profile from Win 7 to 10
Some Windows users have upgraded to Windows 10, while some users stick to using Windows 7. And the latter attempts to copy a profile from Win 7 to 10. However, this migration becomes different as the Windows Easy Transfer feature is not available on Windows 10.
Further reading:
Windows Easy Transfer, developed by Microsoft, helped Windows users to transfer personal files and settings from a computer running an earlier version of Windows to a computer running a newer version. But this feature is discontinued with Windows 10.
Although there is no Windows Easy Transfer feature on Windows 10, please take it easy. In this post, you will know how to finish the Windows 7 profile migration in another way without cost.
Here is the tutorial on how to copy a profile from Win 7 to 10.
Step 1: Prepare an external drive(here I would like to use a USB flash drive) and then connect the drive to your Windows 7 computer.
Step 2: Check if the Windows 7 profile you want to transfer is being temporary. If it is being temporary, the copying process in the following step may fail.
Type regedit on the Cortana's search bar and then select the vest-matched option.
Once you access the Registry Editor window, you should navigate to the path: HKEY_LOCAL_MACHINE\Software\Microsoft\Windows NT\Current Version\Profile List
Expand the Profile List and then check if there any duplicates of your profiles. If you find them, please rename them.
Step 3: Launch Windows Easy Transfer on Windows 7.
Launch Windows Easy Transfer on your Windows 7 computer and click Next.
Select An external hard disk or USB flash drive according to your situation when you are asked What do you want to use to transfer items to your new computer.
Select This is my old computer when you are asked which computer are you using now.
Write down the Windows Easy Transfer key on the new window.
Step 4: Copy your user profile.
Double-click My Computer on your Windows 7 computer screen.
Then click Local Disk (C): > Windows > System32.
Find the migmiz folder under the Systen32 folder and then right-click it and select the Copy
Paste it on the prepared external drive.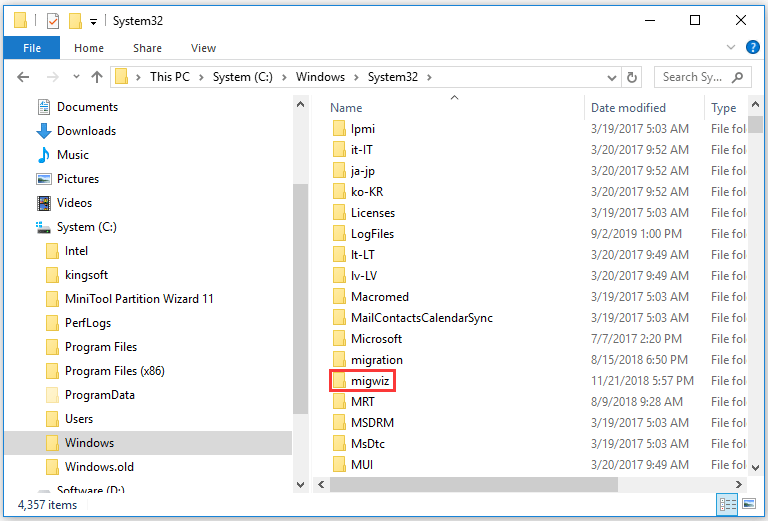 Step 4: Transfer the Windows 7 profile to Windows 10 computer.
Safely remove from the external drive from the Windows 7 computer and then connect it to the Windows 10 computer.
Copy the migwiz folder on the hard drive of your Windows 10 computer.
Double-click exe and then click Next on the welcome page.
Choose This is my new PC.
Select My old computer is running Windows 7 or Windows 8 and then type the Windows Easy Transfer key you have written in Step 2.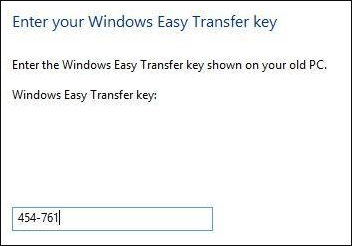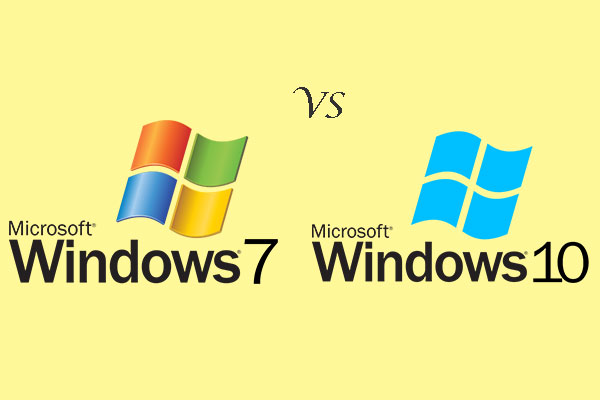 This article shows you the differences between Windows 7 and Windows 10. You can make a decision after reading this post.
Bottom Line
Have you finished copying a profile form Win 7 to 10? If you run into some problems when conducting the above steps, please leave a message in the following comment zone.
Here I would like to say that it is wise to upgrade to Windows 10 as soon as possible as this operating system not only offers more features but also boats higher security.