With the increasing demand for data protection, encryption software comes into use. At the same time, many people raise the question – what's the best encryption software. Actually, there's no absolute answer. In this post, MiniTool will introduce you some high-rated file encryption software.
Data protection becomes more and more important, while encryption is a great way to keep data safe. Though Windows built-in tool - BitLocker and Mac embedded program – FileVault can encrypt hard drives, they can't satisfy all the demands of users.
Also read: Hard Drive Encryption | How to Encrypt a Hard Drive
Then much file encryption software comes into being. There are so many encryption programs on the market that plenty of users don't know which one to choose. If you are also looking for the best encryption software like others, you can take this guide as your reference.
In this post, we would like to introduce you some reliable and well-performing encryption software. Keep reading the post now!
AxCrypt
AxCrypt is a piece of open-source file encryption software, which is designed for individuals and small teams within businesses. It comes with a free version and a premium version. It can work on Windows, macOS, Android, and iOS devices.
This tool has a simple interface that is quite straightforward and beginner-friendly. To encrypt the data, you just need to drag and drop files and folders into the AxCrypt. After that, the data will be encrypted automatically.
Tip: As AxCrypt is added to the Windows context menu, you can right-click on the target file or folder and choose this program. Then the data can be encrypted.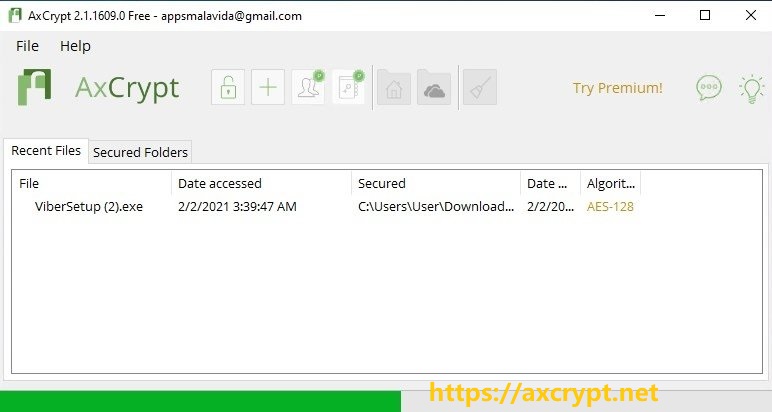 This encryption software offers the 128-bit and 256-bit AES encryption options to your files. It has strong security so that files won't be leaked to others. Besides, it adds cloud storage capabilities, which means that AxCryt will protect files stored on devices like Google Drive and Dropbox automatically.
After encrypting the data, you can only access it with the correct password. Of course, other people who have the password can also access the data.  
CryptoExpert
CryptoExpert is regarded as the best encryption software for Windows desktop software security. It provides secure data vaults for all your data, making sure it's protected from potential attacks. It offers powerful, fast, on-the-fly protection. It can encrypt files on 32-bit and 64-bit versions of Windows 7/8/10.
This file encryption software utilizes Blowfish, Cast, 3DES and AES-256 encryption algorithms. Though it is not a complete free encryption software, it offers you a 30-day free trial.
With CryptoExpert, you can back up various files including the certificates, Word/Excel/PowerPoints files, as well as multimedia files and email databases. The best part of CryptoExpert is that it can protect vaults of unlimited size.
VeraCrypt
Like AxCrypt, VeraCrypt is also a piece of open-source file encryption software. It can encrypt items ranging from files and drives to the whole operating system. It can help you automatically encrypt data and create partitions in the network according to the volume size, location, and specified hashing algorithms.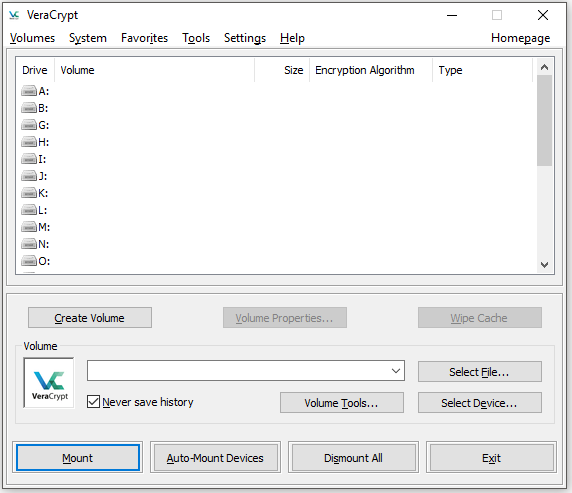 VeraCrypt is very popular in the enterprise-grade encryption market for Windows, macOS, and Linux operating system. It is immune to brute-force attacks, so you don't have to worry about hackers decrypting your passwords and sensitive data. The basic version of VeraCrypt is completely free.
LastPass
LastPass is one of the best encryption software on the market, majoring in encrypting password. Even so, it can also protect your personal data. With this program, you don't have to remember or write your important password on the notebook or other places.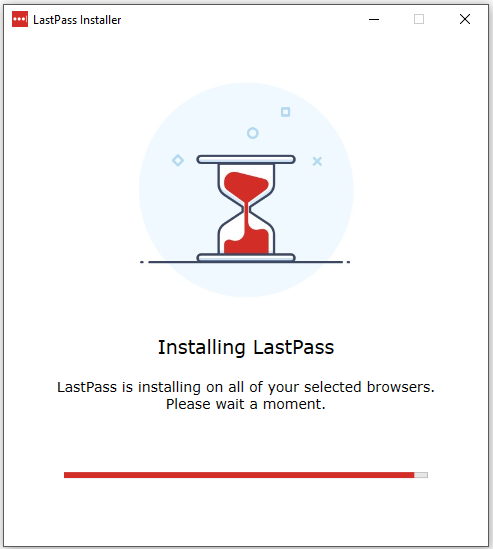 This encryption software comes with an easy-to-use and straightforward interface. It has available extensions for web browsers like Mozilla Firefox and Google Chrome.
NordLocker
NordLocker, a piece of file encryption software, is developed by the creators of the NordVPN. It has a simple and intuitive interface. It contains two powerful encryption methods (AES-256 and 4096-bit RSA). It can work on macOS and Windows.
You can protect the information stored on the device or any cloud service with NordLocker. For that, you just need to use the drag-and-drop feature to add the files. To unlock encrypted files, remove files from the NordLocker.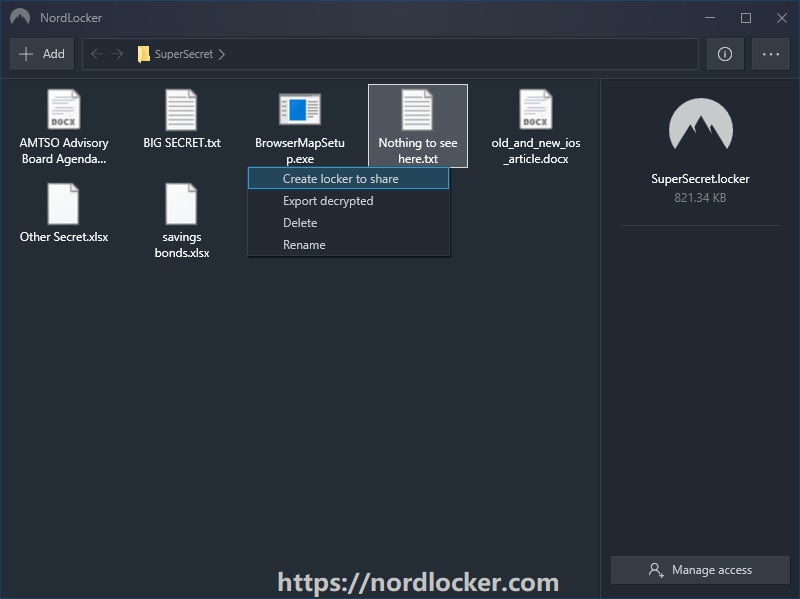 You need to note that this encryption software only offers you 3GB free data encryption. Besides, you need to send the encrypted data to the cloud. If you want to encrypt more data, you are required to pay a monthly or yearly fee.