If you are confused about a process called backgroundtransferhost.exe, you can read this post to know it. And there are 3 ways to turn off backgroundtransferhost.exe in Windows 10. What's more, you can use MiniTool Partition Wizard to manage your partitions in Windows 10.
Every time I turn on the PC or wake it up from the standby, a file called backgroundtransferhost.exe starts to download a large file. I have a slow internet connection (512 Kb/s) and with this speed sometimes it takes up to 15 minutes to finish… What is that and how to stop it?
What Is Backgroundtransferhost.exe?
Backgroundtransferhost.exe, located in C:WindowsSystem32, is a file which is associated with the Background Transfer Host utility belonging to Microsoft Windows.
If you are using the Windows account on multiple devices, the vast majority of your Windows settings and user preferences will be synchronized by backgroundtransferhost.exe service. And this service can download and upload quite a bit of data.
Even when the computer is in standby or hibernation, the backgroundtranferhost process is also used by various built-in Apps to download and upload data in the background. That leads to high-resource usage.
Should I Disable Backgroundtransferhost.exe?
Case 1
As a process created by Microsoft, backgroundtransferhost.exe is safe and you don't worry about any security threat to your system so that you can keep it. If you think it takes too much system resources, you can turn it off.
Related article: 3 Ways to Help You Get out of Low Disk Space Warning.
Case 2
In addition, there is another case you need to pay attention to. Nowadays, many malware applications are designed to camouflage themselves as system processes to avoid getting detected by security suites. Therefore, you need to make verification if you suspect that you are dealing with malware.
The quickest way is to check the location of your backgroundtransferhost.exe.
Step 1: Press Ctrl+ Shift + Esc to open task manager.
Step 2: Select the tab Process, and right click backgroundtransferhost.exe.
Step 3: Choose Open file location from menu.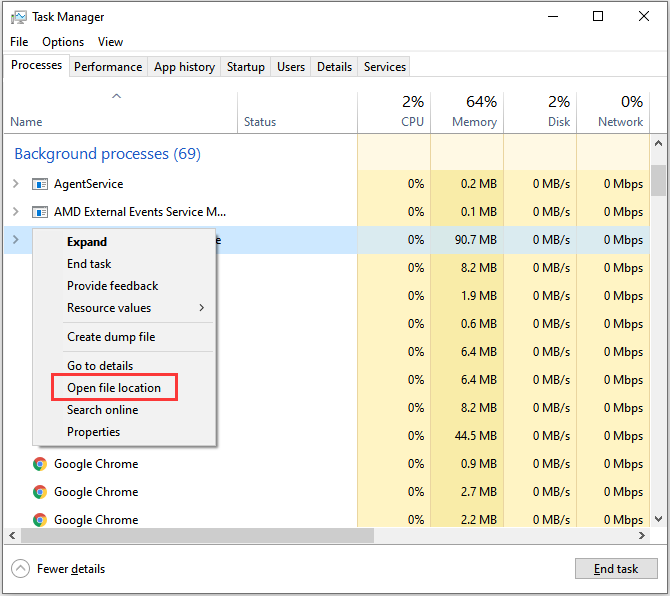 If the location is different from C:WindowsSystem32, it's very likely to be a malware process.
If so, you need to remove the virus infection from your system, which will automatically resolve the high-resource usage issue on your computer.
How to Protect Yourself against malware?
How to Turn Off Backgroundtransferhost.exe?
1. Turn Off Sync Settings
Step 1: Open the search utility by clicking the search icon in the taskbar.
Step 2: Enter "sync settings".
Step 3: Click Sync your settings from the action panel, and turn off the Sync settings option.
2. Block it With the Firewall
Step 1: Type "firewall" in Windows 10 search unity to open Windows Defender Firewall.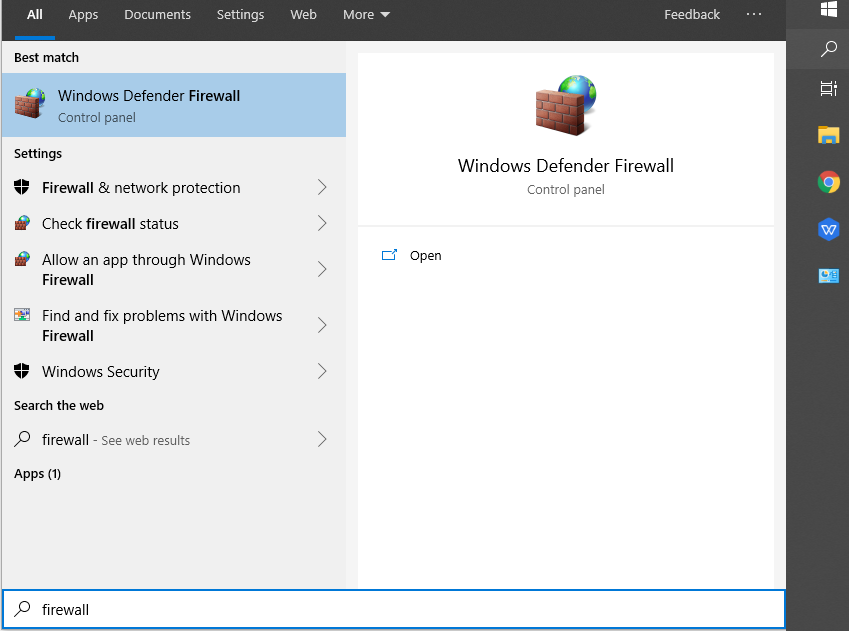 Step 2: Click Allow an app or feature through Windows Defender Firewall.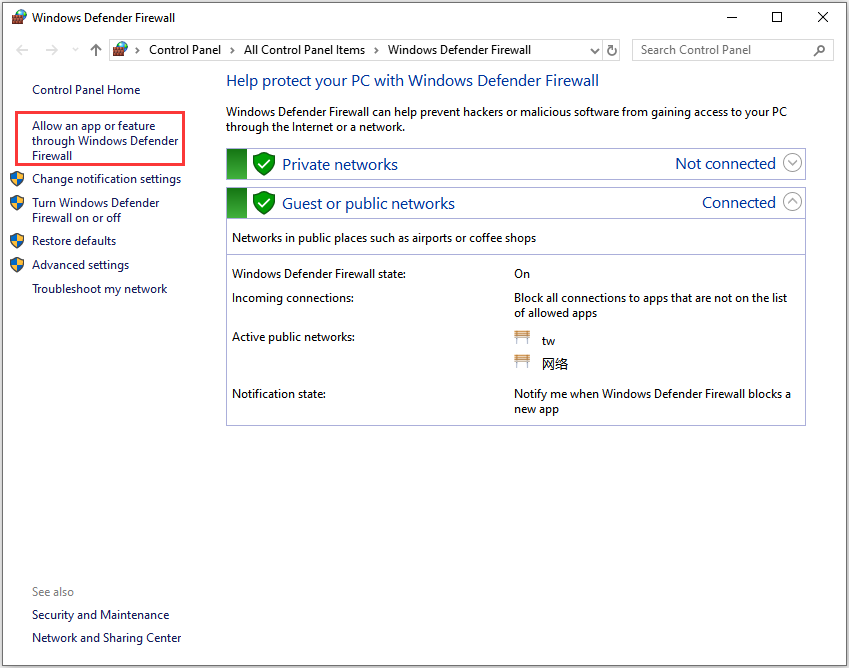 Step 3: Choose Change settings and click Allow another app.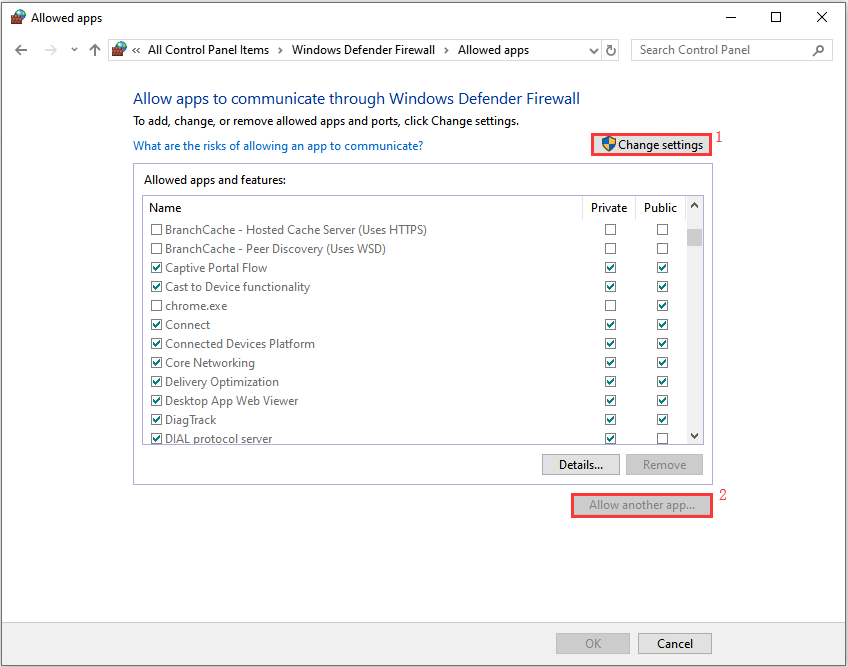 Step 4: Then Click Browse and select backgroundtransferhost.exe from the location C:WindowsSystem32, and click Open button.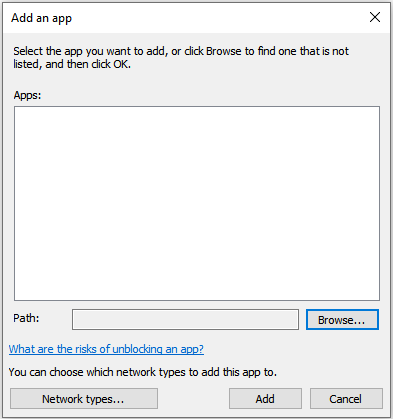 Step 5: Press the Add button, then deselect the left check box for Backgroundtransferhost.exe in the Allowed apps and features list.
Step 6: Click OK and you successfully block backgroundtransferhost.exe syncing.
3. Turn Off the Time Broker Service
Step 1: Press Win + R to open the Run window, then type "regedit" and click OK to go Registry Editor.
Step 2: Open the following registry path: HKEY_LOCAL_MACHINE > SYSTEM > CurrentControlSet > Services > TimeBrokerSvc.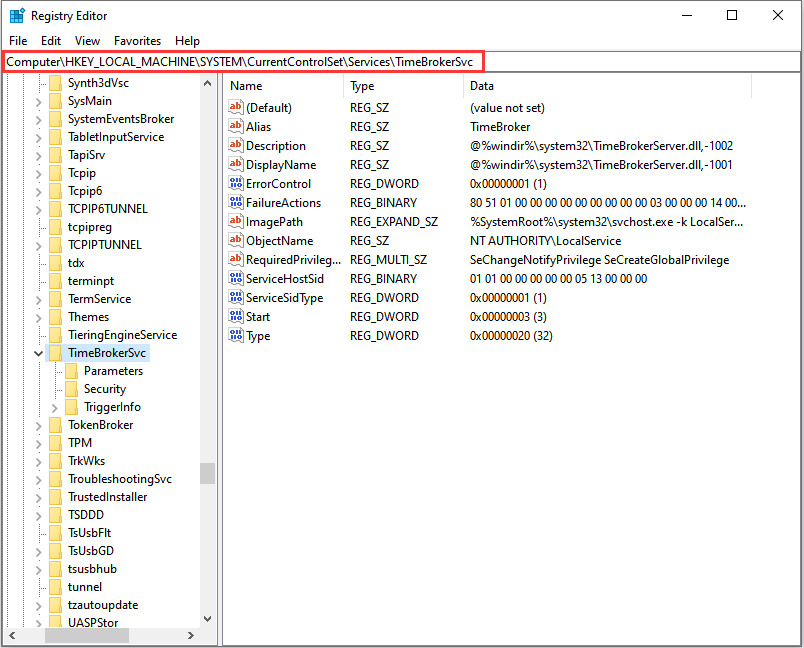 Step 3: Double-click the Start DWORD.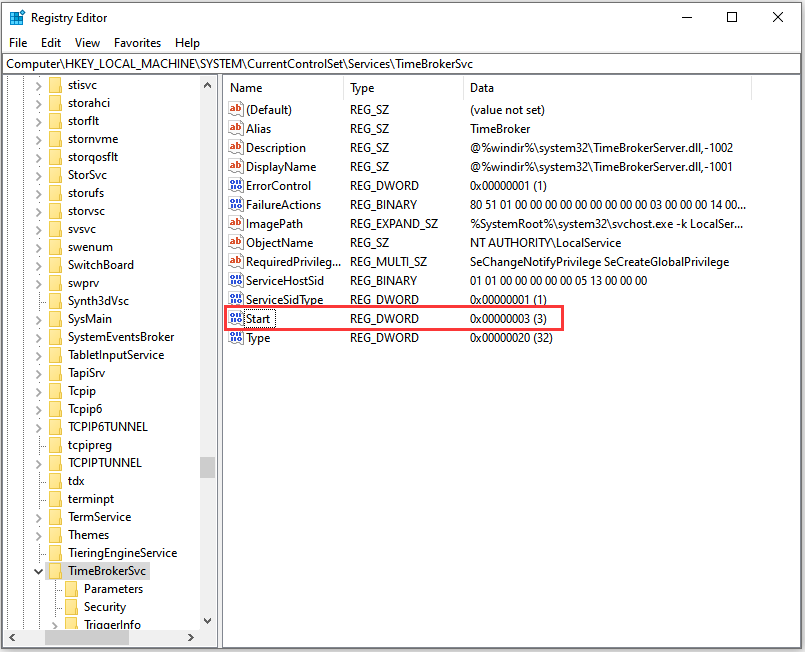 Step 4: Select the Hexadecimal option.
Step 5: Enter "4" in the Value data box and click OK. Then restart Windows.