Perhaps some of you encountered "This action is only valid for products that are currently installed" error while using Microsoft Office. Come and read this post, and you will be able to fix it with ease using the methods provided by MiniTool software.
"This action is only valid for products that are currently installed" is a rather common issue related to Microsoft Office. It can happen when you click on an Office shortcut from the Start menu or Taskbar, or when you click on a document even if the Office app has been already open.

Apart from corrupted Microsoft Office installation, the underlying cause behind this issue is the same in almost all cases: there are multiple instances of Office installation.
If you installed a retail copy of Microsoft Office on your computer with a trial version of Microsoft Office having been installed, the two conflicting instances of Office will create a mess and result in action only valid for products currently installed error.
Don't worry! 3 fixes are displayed for you with the detailed steps.
Fix 1: Uninstall Trial Version of Microsoft Office
The most direct way to resolve this error is to uninstall the trial version of Microsoft Office.
Step 1: Press Windows key + R to open Run window. Then input control in the empty box and click OK to run Control Panel.
Step 2: When you get the main interface of Control Panel, choose System and Security.
Step 3: Then, switch to Programs section and select Programs and Features.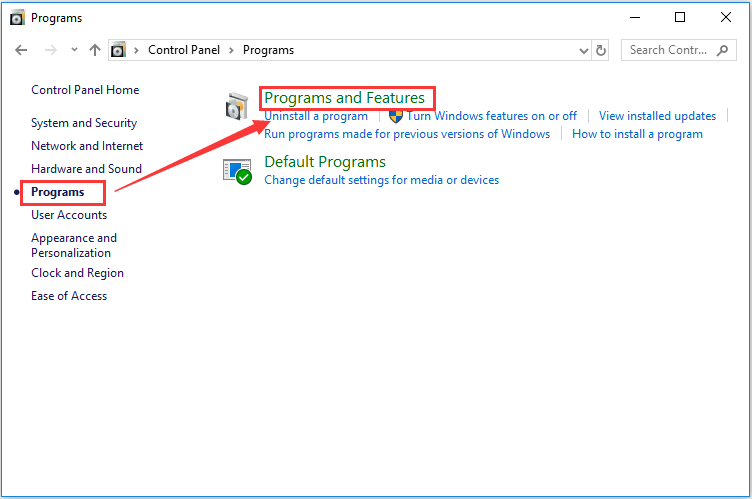 Step 4: All the installed applications and programs will be listed here. Scroll down to find the trial version of MS Office. Then select it and click on Uninstall.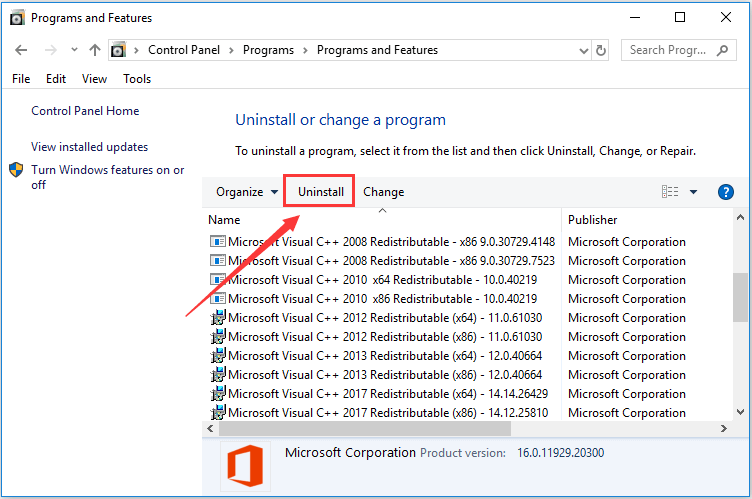 After that, you just need to follow the onscreen instruction to complete the operation of uninstallation.
Fix 2: Run Microsoft Office Troubleshooter
Even if you have uninstalled the trial version, it is also advisable to run the Microsoft Office Troubleshooter to repair the existing installation.
Just back to the interface of Programs and Features shown in fix 1, then select the installed retail version of Microsoft Office. But this time, you should click on the Change button next to the Uninstall button.
Then, you will get the following window prompting you to choose a method to repair your Office program. Here are 2 options for you:
Quick Repair – Scanning the Office installation for any issues and fixing most issues quickly without the need for an internet connection.
Online Repair – Fixing all issues but requires an internet connection throughout and may take a little longer.
Note: You should select the Online Repair if the Quick Repair doesn't work.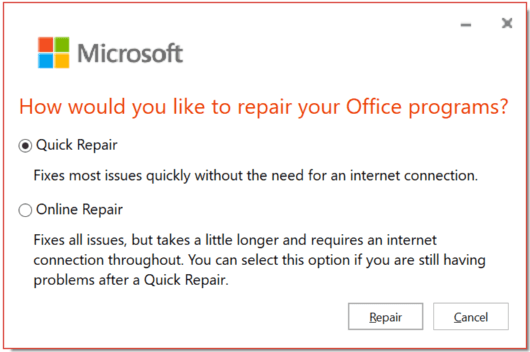 Choose one of the options according to your need and click Repair button. What you should do later is to wait for the repair process to complete. Then, restart your computer and see if "This action is only valid for products that are currently installed" error is removed.
Fix 3: Uninstall and Reinstall Microsoft Office
If the 2 methods introduced above cannot fix the problem, you may have to uninstall and reinstall your Microsoft Office.
Of course, you can uninstall the program as uninstalling the trial version of MS Office mentioned before. You can also uninstall it in Settings, which is a simpler way.
To do that, please open Settings and navigate to Apps -> Apps & feature. Then, scroll down to locate and click your Office program, and click Uninstall button. When you get the warning message, click Uninstall button to confirm this operation.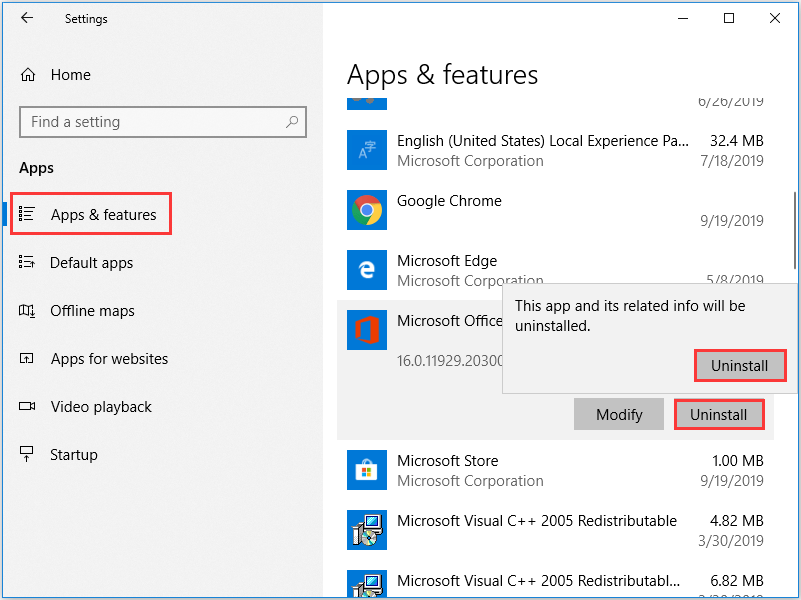 Wait until the uninstallation is completed. Then, reboot your computer and download and reinstall the latest version of Microsoft Office. In this way. "This action is only valid for products that are currently installed" issue should be removed successfully.