Are you still hesitant? If you are not sure which micro SD card is well suited for you, take it easy, 8 best buy on MicroSD cards will be introduced to you in this article.
Pick up The Best MicroSD Card Deals
It is common that more and more memory cards are used to store all videos and pictures that we take. As the smallest memory card types around, micro SD cards can store plenty of data in their small body.
Micro SD card has been widely used in smartphones, action cameras and many more electronic devices. But which is the best buy micro SD card? Let's keep reading the following part to pick up the best Micro SD cards.
1. SanDisk Ultra 128GB MicroSD A1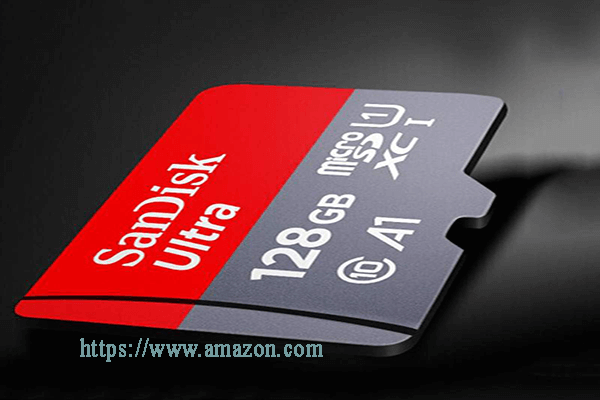 This 128 GB microSD card is a great all-round choice for action cameras. At the affordable price of $18.25, it's rated sequential performance of up to 90MB/s read and 95MB/s write speed. It is a UHS-1. A1 MicroSD card with video rating 30. Based on internal disk benchmark, this memory card allows you to transfer 1000 photos in one minute with USB reader.
In addition, this micro SD card can help you load apps faster, the results may vary based upon app type and other factors. And this memory card has 10 years limited manufacturer warranty.
2. SanDisk Extreme 128GB MicroSD A2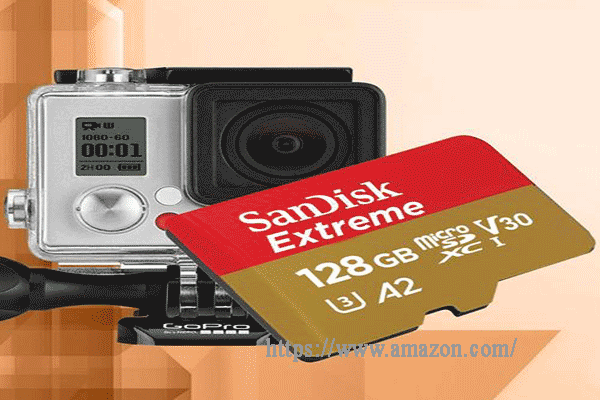 If you want to extend the application memory of your smartphone, this extreme 128GB Micro SD A2 may be your best choice. At the price of $26.38, its transfer speed reaches up to 160MB/s read and 90MB/s write. Similarly, it's a UHS-1 and A2 card with video rating 30.
A1 card is suitable for storing big chunks of data like pictures or videos, while A2 card are well suited for lots of rapid reading and writing of little bits of data, and that is what you need to run most apps. Besides, this card was built for and tested in harsh conditions, including temperature proof, water proof and x-ray proof.
3. SanDisk Extreme PLUS 128GB MicroSDXC A2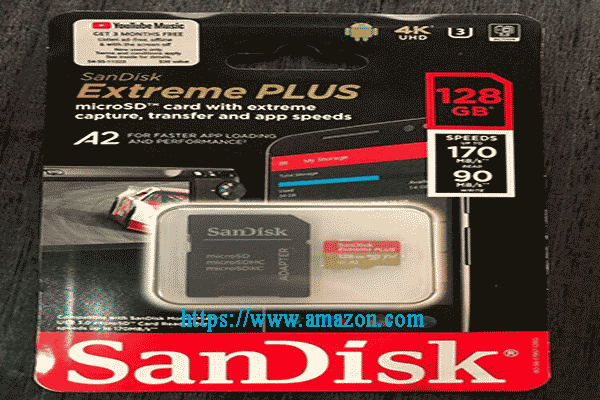 This is another great choice for Android smartphone use. At the price of $37.79 for 128GB storage capacity, this is a UHS-1 and A2 card with video rating 30.
This extreme plus card reaches its rated sequential performance up to 170MB/s read and 90MB/s write, which means it's a very fast card and with smaller files it's even faster. So pick up this A2 card to extend your smartphone's memory.
4. Lexar 633 x 32GB MicroSDHC UHS-1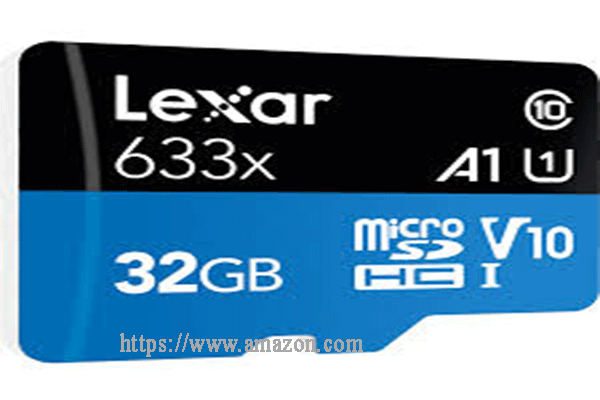 If you are a photographer Lexar 633x micro SD card is the best budget. You just need to pay $59 for such storage capacity. This memory card almost worked well in every device especially for cameras.
With UHS-II video suitability and video rating of C10, it boasts respectable transfer speeds, 70MB/s write speed and 100MB/s read speed. Users can store up to 24,800 photos and 14,200 songs, along with class card and USB 3.0 reader.
5. Kingston MicroSD Action Camera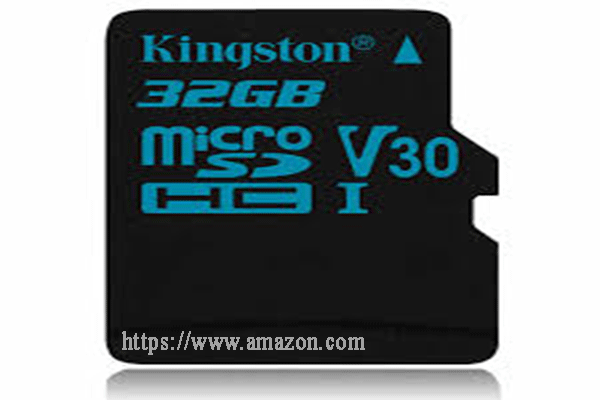 If you want to put a micro SD card inside an action camera, Kingston may be an ideal choice as well. This SD card even perform in harsh environments, as well as good read and write speeds.
For action cameras, it can shoot videos up to 30 frames per second in 4K or HD footage, because there is always enough space that can be used in the micro SD card.
6. Samsung Evo Plus 64GB 100MB/s Memory Card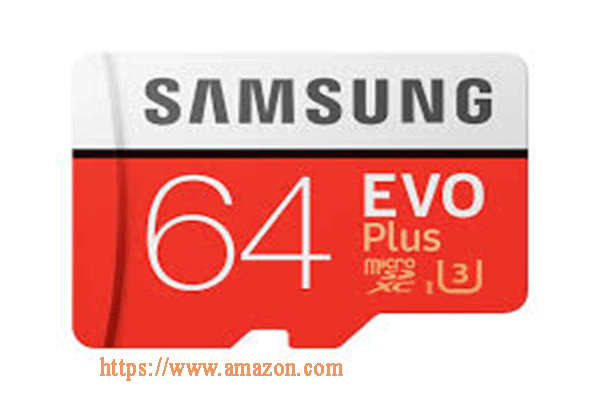 This is another great choice for Android smartphone use. At the price of $37.79 for 128GB storage capacity, this is a UHS-1 and A2 card with video rating 30.
This memory card is compatible to HS interface, Grade 3, Class 10 and 4K. It provides 4 proof protections including temperature proof, water proof, X-ray proof and magnet proof.
7. SanDisk High Endurance MicroSD 64GB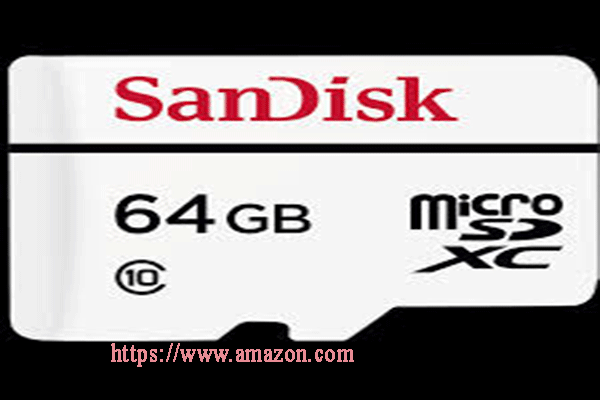 It's highly recommended to use this line of SanDisk card for dashcams and home security cameras. Especially when you need to record thousands of hours of video in devices, you can use it without any concerns about reliability.
At the price of $14.79 for 64GB, it was specially designed for high endurance apps with agreeable read speed up to 100MB/s.
8. Lexar Professional 1000x 64GB MicroSDXC UHL-II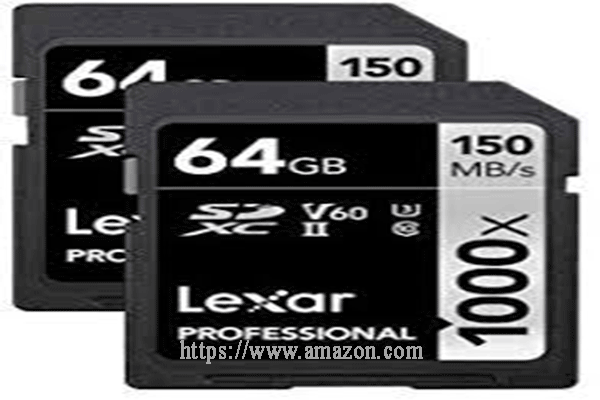 If you want the fastest data transfer speeds, then you can choose this Lexar Pro UHS-II micro SD card. There are differences between UHS-I and UHS-II, the latter has two rows of metallic contacts on the back. It's slightly expensive than above recommended micro SD cards, with the price of $27.99.
With the faster transfer speed up to 150MB/s read speed, this Lexar card offers you a perfect choice for 4K shooting video or high speed sequences cameras.