A lot of users are confused about the
Microsoft Total PC Cleaner
utility. Is Microsoft Total PC Cleaner safe? How to use it on Windows 10/11? Now, this post from
MiniTool
explains these questions in detail and provides a Microsoft Total PC Cleaner alternative.
What Is Microsoft Total PC Cleaner
What is Microsoft Total PC Cleaner? It is a free disk cleaner that can be downloaded from the Microsoft Store or the official website. With this tool, users can clean up disk space, clean memory, and speed up the Windows 10 system.
It can help users improve their PC performance by clearing all unnecessary or junk files, including system caches, app caches, browser caches, memory caches, and more. It supports Windows 10 and higher versions. To get Total PC Cleaner downloaded/installed on Windows 10, open the Microsoft Store, type Total PC in the search box, and click Get to start downloading and installing the program.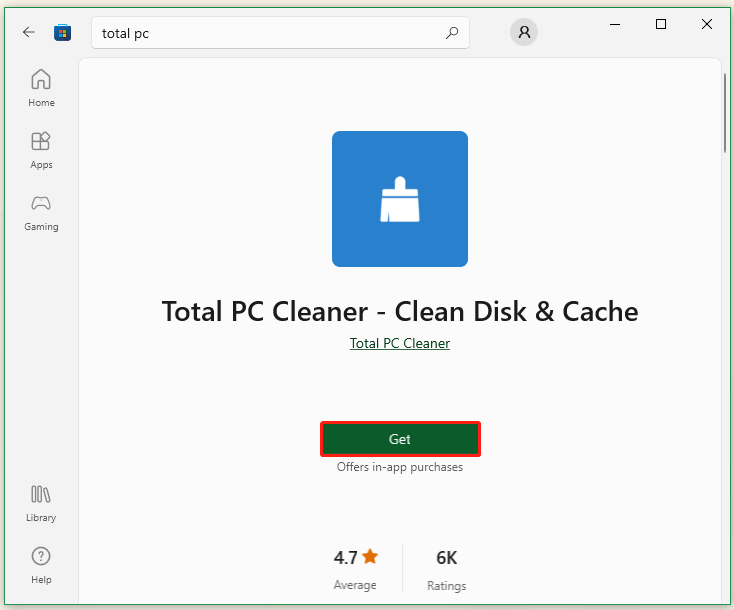 Is Microsoft Total PC Cleaner Safe
Is Microsoft Total PC Cleaner safe? Of course, the answer is yes! Total PC Cleaner is totally safe and free to download and install if you get it from the official website. This program was developed and released by Microsoft in 2021 to clean up the disk space. It's very easy to use and lightweight. Let's keep reading to know how to use Total PC Cleaner.
How to Use Microsoft Total PC Cleaner
How to use Microsoft Total PC Cleaner on Windows 10/11? Now, you can follow the simple guide below:
Step 1. Launch the Total PC Cleaner and this software will ask you to confirm your system disk. Click on Continue.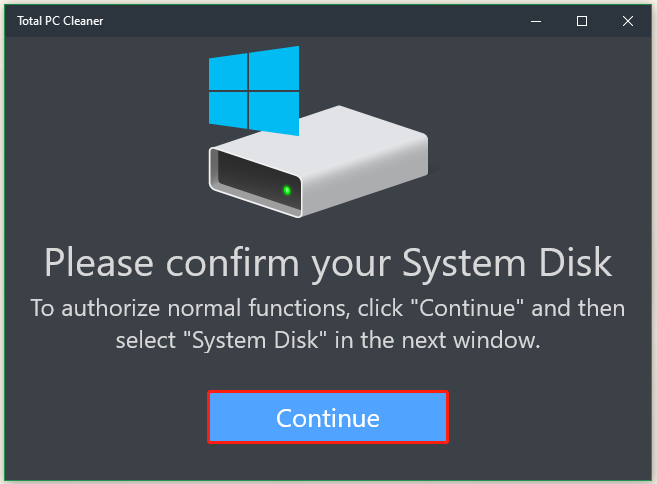 Step 2. In the pop-up File Explorer window, select your system drive and click Select Folder to continue.
Step 3. Click on Start Scan to scan all junk files on the system drive.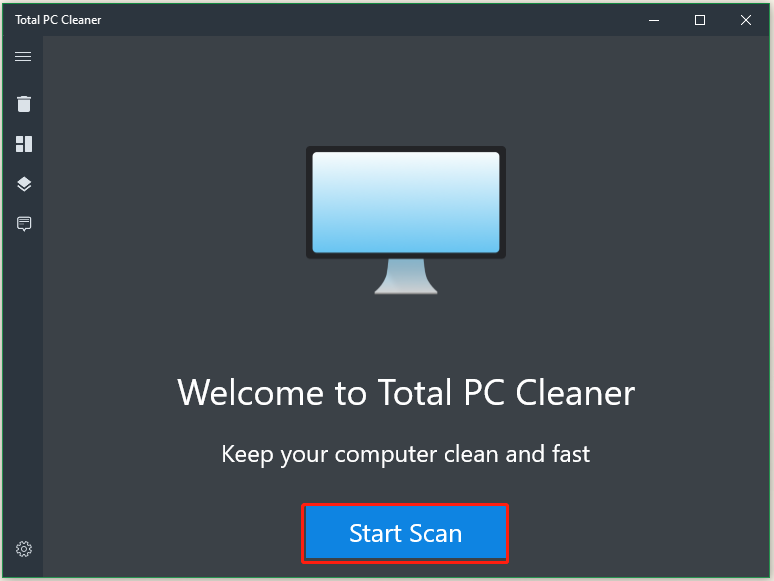 Step 4. Wait for the scanning process to complete. Then you will see a list of unnecessary files and how much they take up your disk space. Here you can keep the default caches selected and click on Clean to delete these files. It may take you a while to clean up the disk space. Once cleaned, click on Done to exit the program.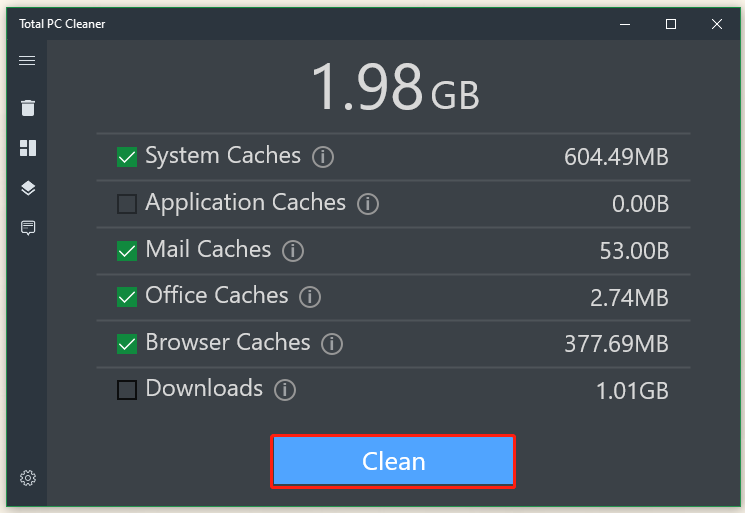 Best Microsoft Total PC Cleaner Alternative
Sometimes, however, the Total PC Cleaner may not work properly or get stuck on some errors. Is there a Microsoft Total PC Cleaner alternative? MiniTool Partition Wizard is a powerful disk cleanup tool that cannot only what's exactly taking up your disk space but also free up disk space. Besides, it can help you search for a particular file according to its file name and delete it.
It's also an expertized partition manager that can extend/resize/move/copy/format partitions, convert FAT to NTFS without data loss, check SD card health, change cluster size, recover lost data, and more. Here's how to clean up disk space using the MiniTool software.
MiniTool Partition Wizard FreeClick to Download100%Clean & Safe
Step 1. Launch the MiniTool software to get its main interface and click Space Analyzer from the top toolbar.
Step 2. Select the C drive from the drop-down menu and click on Scan.
Step 3. Wait for the scanning process to complete. Then right-click the file that you want to clean and select Delete (permanently).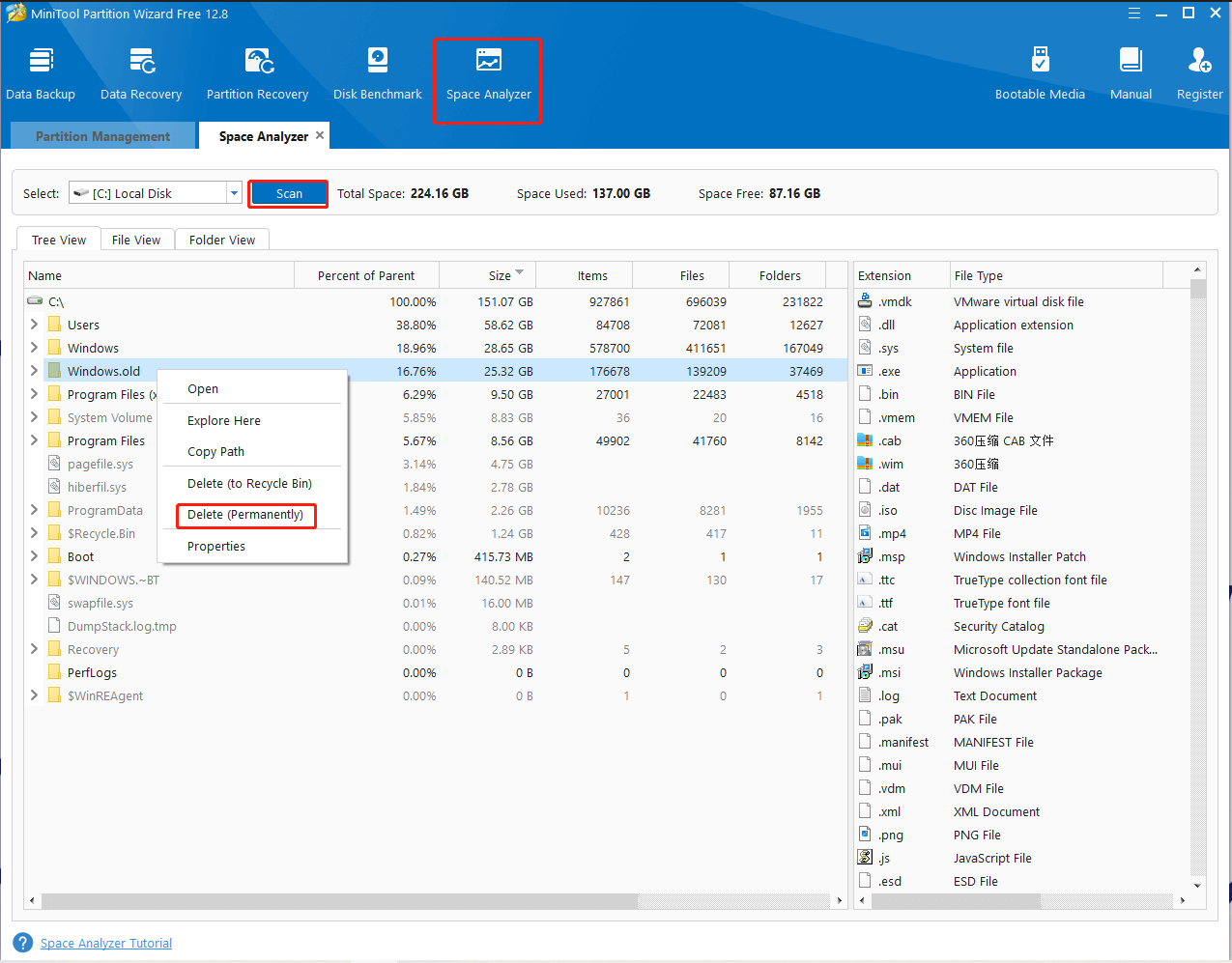 Here comes the end of this post. Do you have any other opinions or questions about Total PC Cleaner? If you have, please share them with us in the following comment area.