Can you update BIOS without USB? How to update BIOS without USB on Windows 10/11? If you are still trying to figure them out, this post from MiniTool Partition Wizard is worth reading. It shares 2 feasible ways to update BIOS without USB.
BIOS is a firmware embedded on the chip on the computer's motherboard. The BIOS firmware is pre-installed on the motherboard of a PC. Sometimes the BIOS version may get outdated and trigger some issues. So, it's important to update BIOS timely. Can you update BIOS without USB? How to update BIOS without flash drive? Let's keep reading.
How do I update my bios without USB stick? I want to update my bios to the latest version but I don't have a USB stick I have a Prime a320m-k motherboard. how do I update my bios without a USB stick?

https://www.reddit.com/r/ASUS/comments/gv6ux6/how_do_i_update_my_bios_without_usb_stick/
Can You Update BIOS Without USB
Can you update BIOS without flash drive? Of course, the answer is "Yes". You can update BIOS without a USB. To do this work, you just need to download the BIOS update utility depending on your motherboard or use the UEFI firmware settings if available.
Before You Do
Before updating BIOS without USB, there are some important things you should note. First, you need to check your current BIOS version and review the release notes according to your motherboard. More importantly, you'd better back up all important data, including the operating system, beforehand in case of potential loss.
Here it's highly recommended you back up the computer using MiniTool Partition Wizard. It's a powerful disk backup utility that can easily back up OS, clone a hard drive, and back up partitions on Windows. Besides, it's a multifunctional partition manager that can extend/resize/format/delete partitions, change cluster size, check SD card health, convert FAT32 to NTFS without data loss, and more.
MiniTool Partition Wizard DemoClick to Download100%Clean & Safe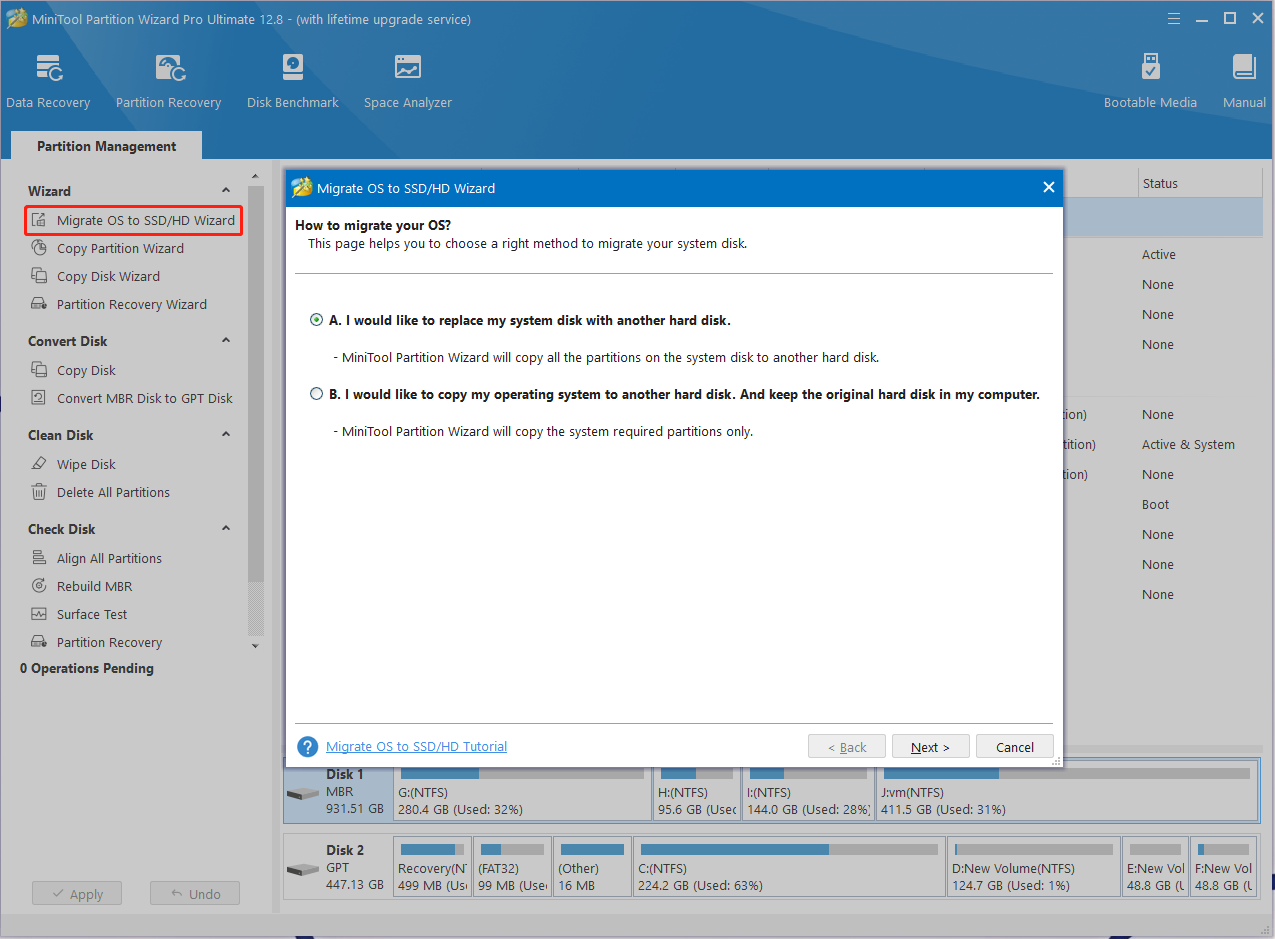 How to Update BIOS Without USB on Windows 10/11
How to update BIOS without USB? Here we summarize 2 simple ways. You can choose one that works best for you.
Way 1. Use the BIOS Update Utility
As you know, some motherboard manufacturers release the BIOS update utility such as MSI. If you update BIOS without a USB, you can utilize this tool. Here's how to update MSI BIOS without USB.
Step 1. Open your Microsoft Store on Windows, type MSI center in the search box, and select it.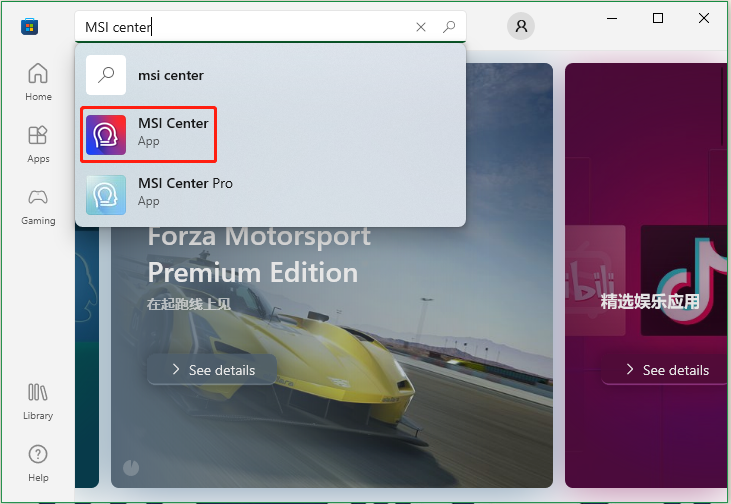 Step 2. Click on Get to start downloading the MSI BIOS update utility and wait for the process to complete.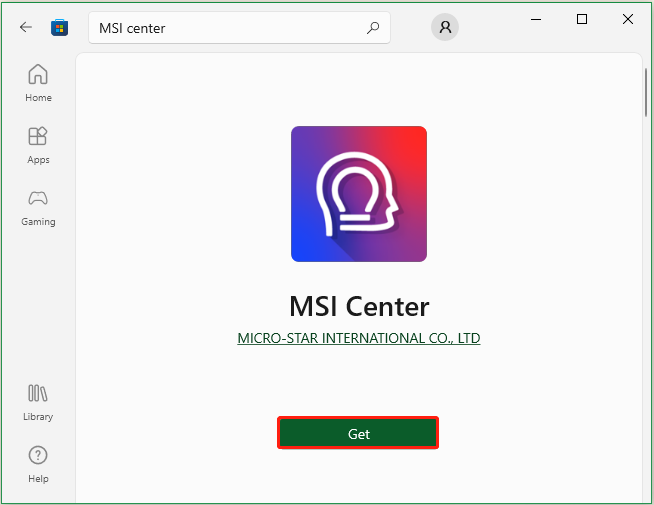 Step 3. Once downloaded, run the app, navigate to the Support tab, and select the Advanced option to expand additional features and settings.
Step 4. Now, you can look for the BIOS update option and finish the MSI BIOS update without USB via the on-screen instructions.
Way 2. Use the UEFI Firmware Settings
In addition, you can update ASUS BIOS without USB using the UEFI firmware settings. Let's follow the full guide below:
Step 1. Press the Win + I keys to open the Settings window and select System.
Step 2. Select Recovery from the right panel and click on Restart now.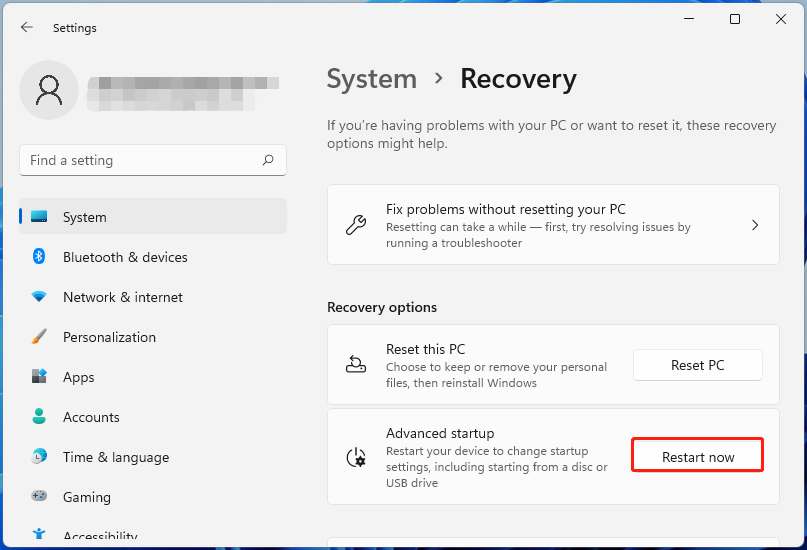 Step 3. Then you will enter the Advanced Startup menu. Select Troubleshoot and click on Advanced options > UEFI Firmware Settings.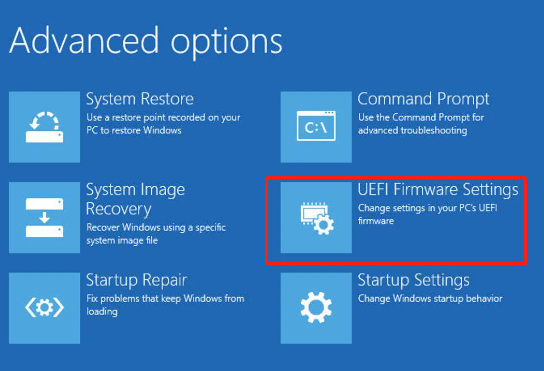 Step 4. In the UEFI firmware settings window, enter the Advanced Mode and go to the Tool menu.
Step 5. Select ASUS EZ Flash Utility and select Via Internet. Then press the left and right arrow keys to select your internet connection and press Enter.
Step 6. Follow the on-screen prompts to complete the ASUS BIOS update.