Brief Introduction of MBR and GPT
MBR is the abbreviation of Master Boot Record. It uses Legacy BIOS and supports 4 primary partitions or 3 primary partitions plus 1 extended partition. The maximum addressable storage space of an MBR partition table is 2TB.
GPT is the abbreviation of GUID Partition Table, which supports up to 128 primary partitions in Windows using UEFI BIOS. GPT disks place no practical limit on the size of the hard drive.
MBR and GPT disks are two popular partition styles on Windows-based computers. They are layout standards for storage devices such as HDDs or SSDs.
In general, GPT was originally designed to break through the limitations of MBR, especially storage limitations.
If you want to know more information about the difference between MBR and GPT, you can read this post: MBR VS GPT (Focus on Difference and How to Convert Safely).
Can MBR and GPT on Same Disk
Sometimes, you may have a question: can you mix MBR and GPT drives? MBR and GPT are two different hard drive partition styles. As we all know, before we can store any data, there must be partitions on the hard drive. However, a hard drive must be initialized to a certain partitioning style (MBR or GPT) before it can be divided into partitions.
Therefore, a disk can use either MBR or GPT, but not both. In other words, it is not possible to mix MBR and GPT on the same disk.
Recommendation: Convert MBR/GPT Without Data Loss
Although you can use MBR or GPT on the same disk, there are a few reasons why you might want to make the conversion. The most common tools are the Windows built-in Disk Management and DiskPart. But they can only convert empty disks to MBR/GPT and need to delete all existing partitions before conversion.
Therefore, we recommend using MiniTool Partition Wizard to convert to MBR/GPT as it will keep your data safe and intact. This means you can convert your hard drive directly without deleting any partitions.
Here we take a non-system disk as an example to show you how to convert MBR to GPT without data loss. Alternatively, you can convert GPT to MBR with this software.
Step 1: Download MiniTool Partition Wizard and install it on your computer. Then launch it to get the main interface.
Step 2: Select the target disk and choose Convert MBR Disk to GPT Disk from the left pane.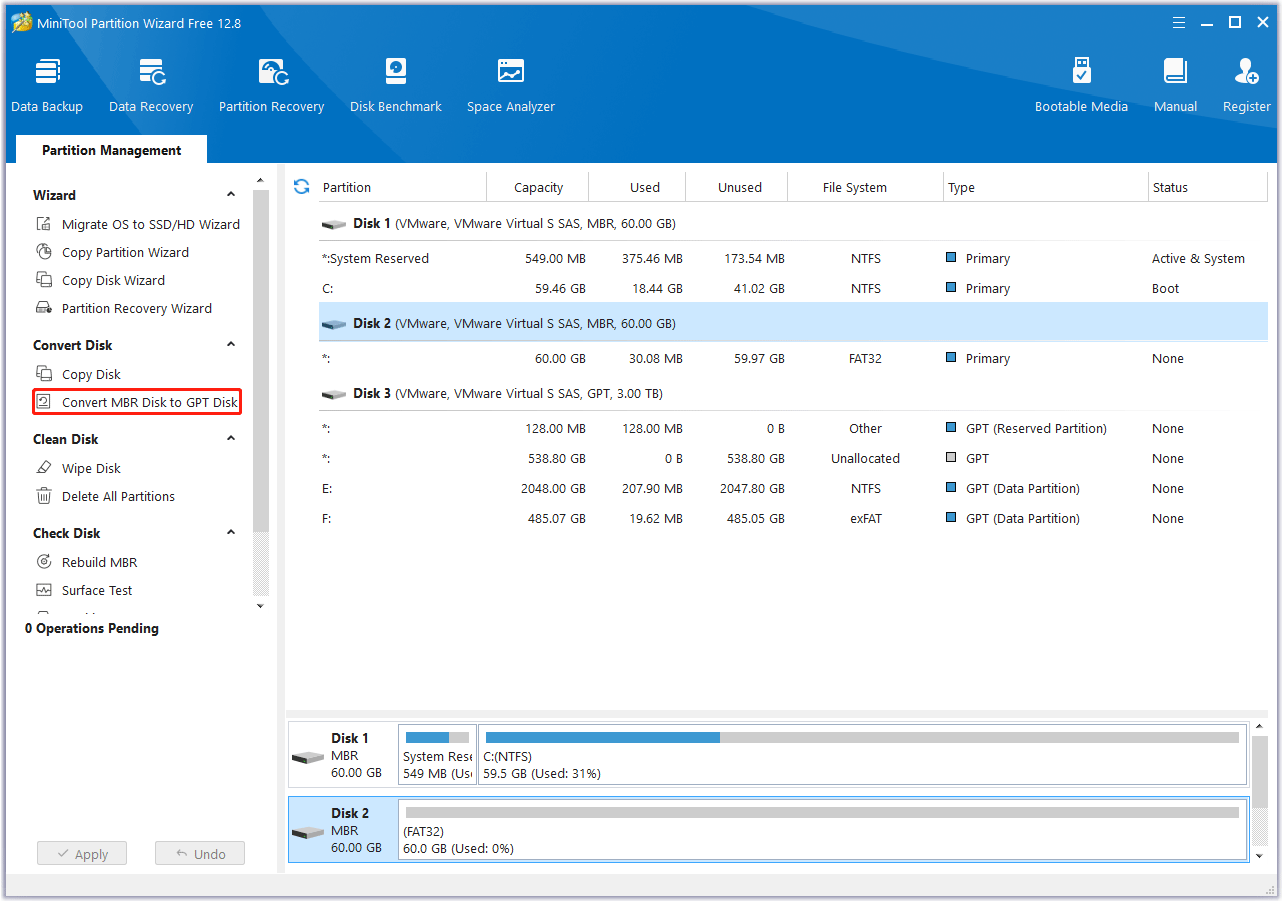 Step 3: This interface is the preview of the conversion result. Click on Apply to allow the change.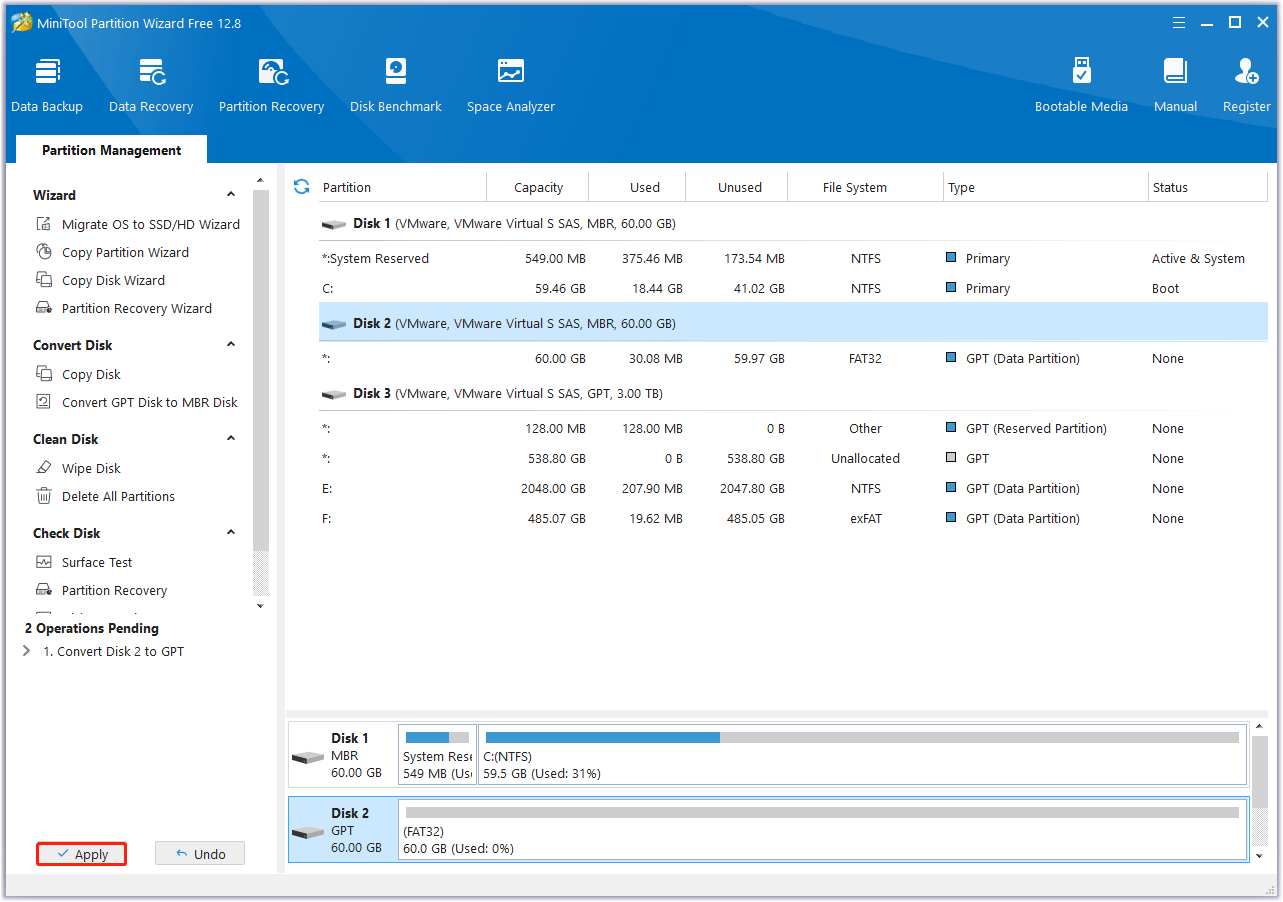 Bottom Line
In this article, we explain briefly MBR and GPT and answer the question of can MBR and GPT on same disk. In addition, a conversion tool between MBR and GPT – MiniTool Partition is also introduced.
In addition to the conversion function, it is also a reliable partition manager that can help you complete many tasks, such as converting FAT32 to NTFS without losing data, migrating the operating system to SSD/HDD, recovering lost partitions, and more.