Reason for Blue Screen Locale ID 16393
Some Windows users reported that they had encountered the blue screen locale ID 16393 error. It can be troublesome. This error can cause the Windows system to crash, thus continuously affecting your computer activities.
This error code locale ID 16393 is usually accompanied by a blue screen display that displays the error code and the action that should be taken.
When you encounter a blue screen locale ID 16393 error on your computer, you may wonder: what causes this error? It may be caused by registry errors, installed software issues, driver errors, etc.
Now, how to fix this error? You can refer to the following part. Since you encounter this error, you cannot log in normally. So, you need to boot into Safe Mode.
Ways for Blue Screen Locale ID 16393
Here, we summarize several ways to help you fix the blue screen locale ID 16393 Windows 10.
Fix 1. Perform A Clean Boot
You can try to perform a clean boot to fix this error. The steps are as follows:
Step 1: Press the Win + R key to open the Run dialog. Then type msconfig in it and press Enter.
Step 2: In the System Configuration window, switch to the Services tab, check the Hide all Microsoft Services option, and then click on the Disable all button.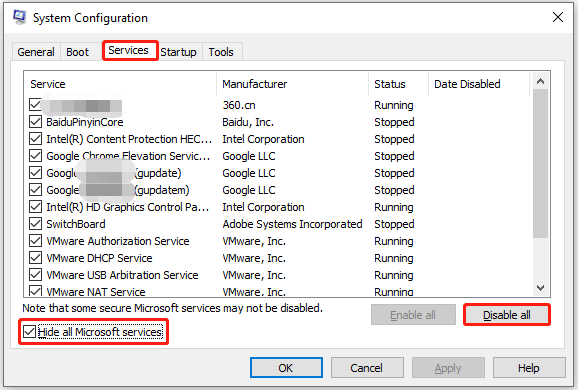 Step 3: Go to the Startup tab, and click on Open Task Manager.
Step 4: In the Task Manager window, click on an app listed there and click on Disable. Then repeat this process and disable all apps on the list.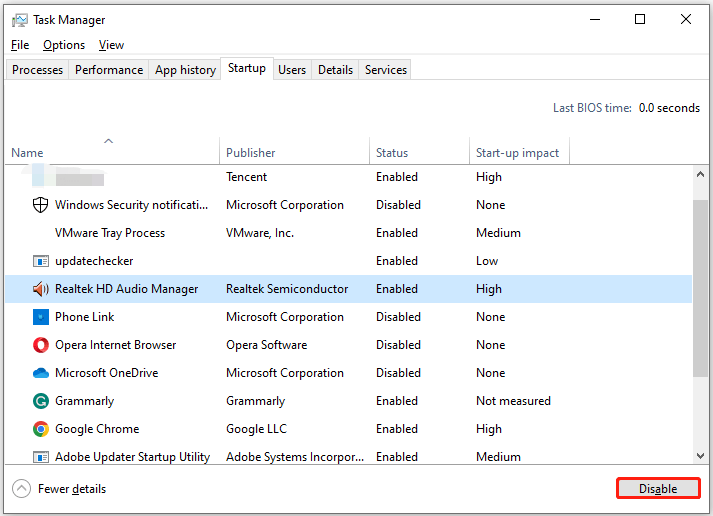 Once done, restart your computer and check if you can boot normally.
Fix 2. Update Your Drivers
As mentioned above, driver issues may cause the blue screen locale ID 16393 Windows 7. So, you should update your drivers. To do so, here's the guide:
Step 1: Right-click on the Start menu and select Device Manager.
Step 2: In Device Manager, double-click on the device category and select the device that you want to update its driver. Then select Update driver from the drop-down menu.
Step 3: On the next screen, click on Search automatically for updated driver software. Then the drive should be updated to the latest version.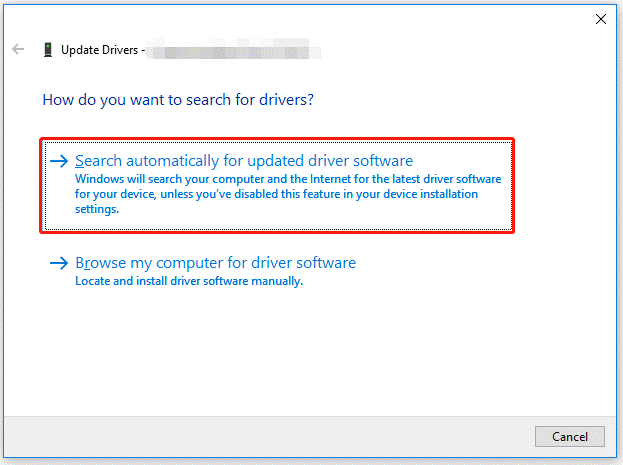 Fix 3. Check for Malware and Viruses
Malware and viruses can infect a system, causing locale ID 16393. Therefore, you can run a full system scan through Windows Defender.
Step 1: Press the Win + I key to open Settings. Then go to Update & Security > Windows Security > Virus & threat protection.
Step 2: Tap Scan Options and then choose a scan option based on your demands.
Step 3: Click on Scan now to start the operation.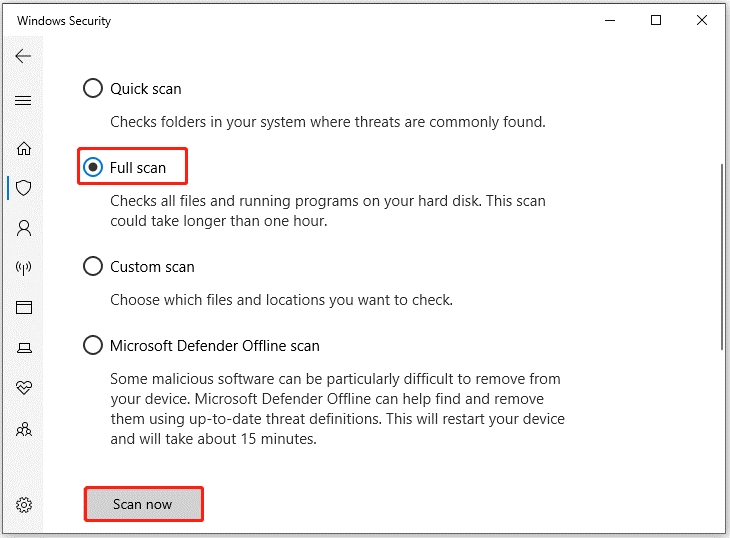 If the above methods cannot help you fix this error, you can try to run system restore.
Recover Data from Your PC
The blue screen locale ID 16393 error code may cause file or data loss during a BSOD. How to recover data if you lost data after this issue? You can recover data from your PC. To do this work, a professional data recovery tool for Windows 11/10/8/7 is recommended. MiniTool Partition Wizard is a great choice.
Create a USB bootable media using its Bootable Media feature, and then use the USB bootable media to boot your computer. After that, use MiniTool Partition Wizard to recover data.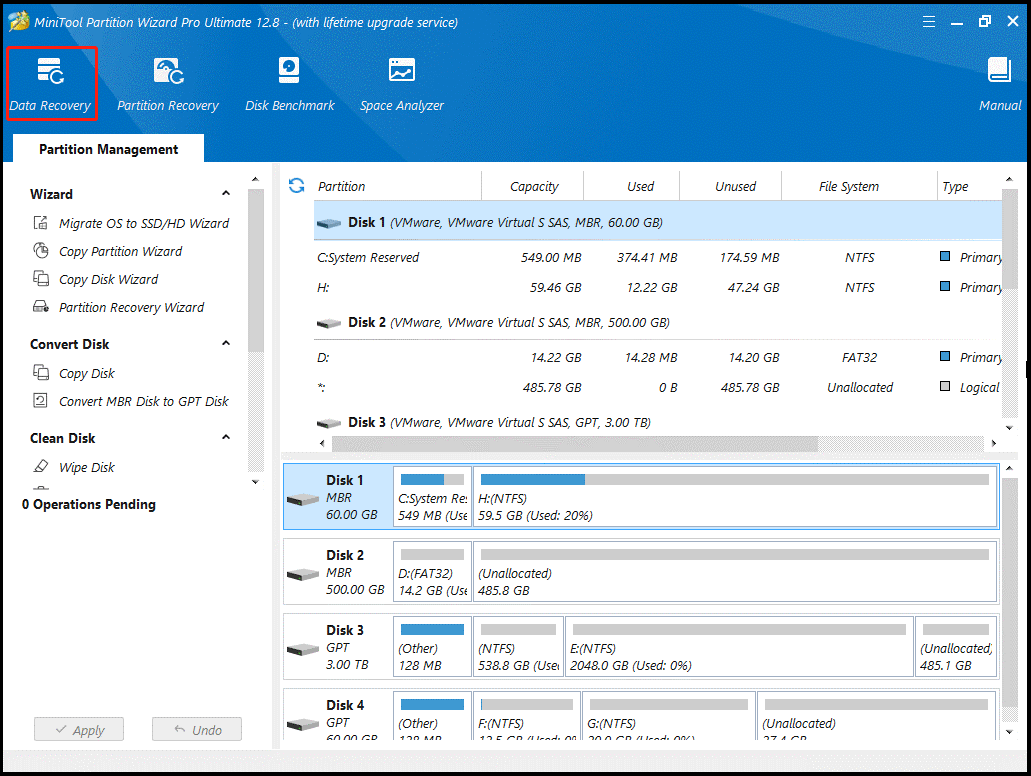 Bottom Line
When faced with the blue screen locale ID 16393 error, you can try the methods shared in this guide. If you have any other solutions to this error, you can leave them in the following comment zone.