Summary :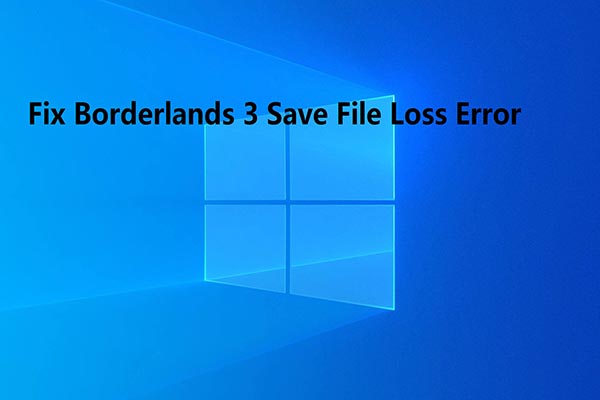 Do you encounter the Borderlands 3 save file loss issue when experiencing the game? Do you know how to prevent Borderlands 3 save file loss or find the missing files back? Here, MiniTool will tell you several solutions to fix the Borderlands 3 save file loss issue.
About Borderlands 2
Borderlands 2 is a wonderful game. However, every game series has defects. Fortunately, all the issues can be solved through certain methods as history tells.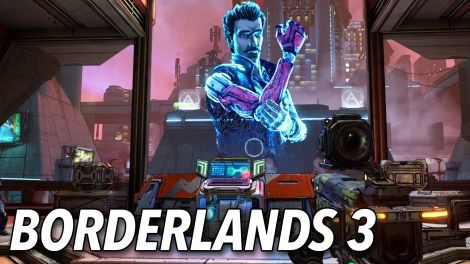 -image from borderlands.com
Recently, some game players complained that their save files disappeared completely on the official Gearbox official forum.
Hence, many people raise a question "how to prevent Borderlands 3 save file loss". If you are also eager to know the answer, please keep reading the following content.
Possible Causes for Borderlands 3 Save File Loss
The Borderlands 3 save file loss issue is a leading one. As this issue occurs, you will lose the direction of story
To stop the Borderlands 3 save file loss issue, you need to know what causes it. After knowing the root reasons, you can find corresponding solutions easier. Players on Twitter report the issue after activating the cloud and then the process diminishes or rolls back to the previous storage point.
If you play Borderlands 3 with Cloud Saving on multiple devices via Epic Games Launcher, you may encounter the Cloud Save conflict. Then, what is the Cloud Save conflict?
The Cloud Save conflict is the result that you play games on the computer in the offline mode. According to a large amount of analysis, researchers find that the root of the issue is a totally different question.
The error the disables the pop-up warning window of the Cloud Save to display. When the Cloud Save is selected, the progress may roll back or even be cleaned completely.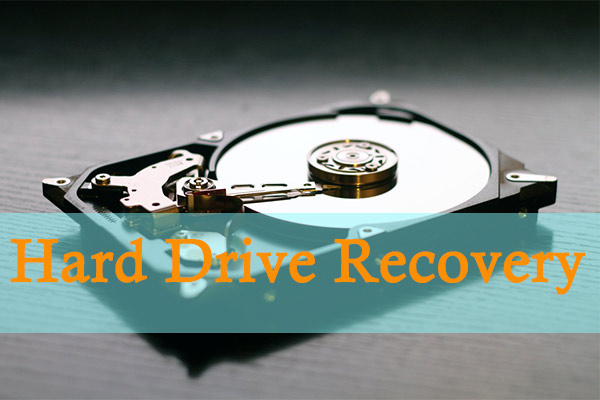 Do you know how to make hard drive recovery? If you don't know, this article will show you how to make hard drive recovery including data recovery and partition recovery.
How to Prevent Borderlands 3 Save File Loss
What should users do when the Borderlands 3 Cloud Save conflict occurs? Once the conflict shows up, you will see a notice window. Then you have two possible situations:
Select a wrong save file when the Cloud Save conflict notice window appears.
Don't have any opportunity to select a save file.
If the game crashes, it will require you select a load method from the Cloud or Local storage. You'd better choose the way that you saved the data in last time. To obtain your role's data, you need to do something.
Tip: Before doing operation, you have to back up your files to avoid data loss.
Here, MiniTool Partition Wizard is strongly recommended to help you make a backup or recover your missing files. With this professional software, you won't worry about data loss any longer.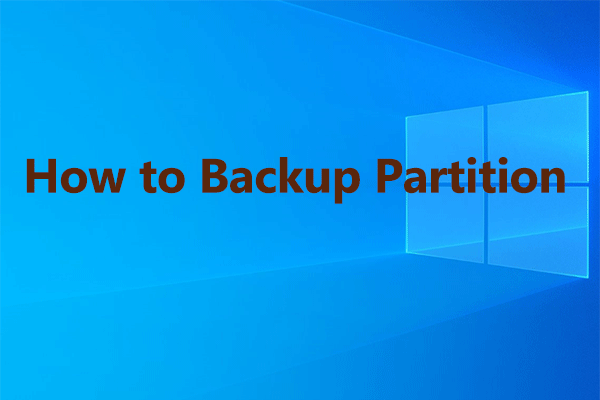 Are you looking for a free backup software? The partition manager MiniTool Partition Wizard is able to backup partition or backup disk in just a few clicks.
Some users perform a Cloud Sync to stop Borderlands 3 save file loss, but it is not suggested. Since this may lead to damage, especially the game crashes when you are synchronizing. Gearbox and 2K Games still don't fix the storage failure or release any patch to fix the issue. It is estimated that you will see the information soon.
Therefore, what you can do now is to back up all your save files in case that the data loss issue happens to you. Even though you suffer a data loss, you can still find it back via the Data Recovery.