Are you still bothered by the win32kfull.sys BSOD error? The error message always pops up when booting your computer each time. It is a great inconvenience. Now, you can read the post of MiniTool to fix the error quickly.
Win32kfull.sys file is contained in the Windows operating system. At the same time, win32kfull.sys is one of the kernel-mode device drivers. It is used to boost the successful communications between your Windows system and hardware.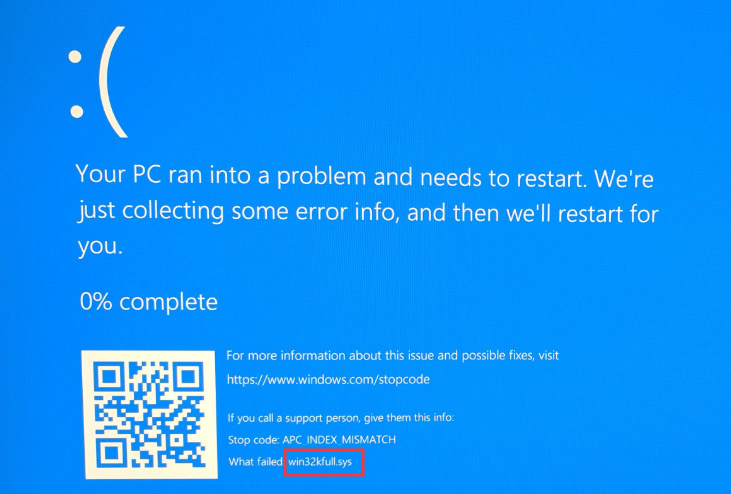 In other words, it is critically important to boot your system. Win32kfull.sys BSOD often comes with different stop codes.
So, how to fix win32kfull.sys BSOD on Windows 10? Keep reading to get the top 5 methods.
Method 1. Update All Your Device Drivers
Device drivers are the major causes of win32kfull.sys BSOD error especially when your drivers get outdated or are incompatible with your hardware. So, we recommend that you update all device drivers first. Here's how to do that:
Step 1. Right-click the Start button and select the Device Manager from the context menu.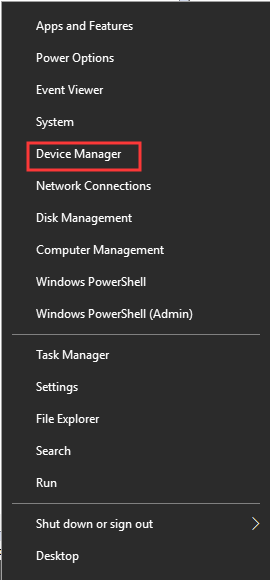 Step 2. Inside the Device Manager window, expand the Display adapters to find the device drivers, and then right-click the driver and select Update Driver.
Step 3. Then you will be asked, "how do you want to search for drivers". There are 2 options to updated drivers: manually or automatically.
Tip: If you select the Browse my computer for driver software, you may need to take more time. This is because the operation requires that you have previously installed drivers on your PC or USB flash drive.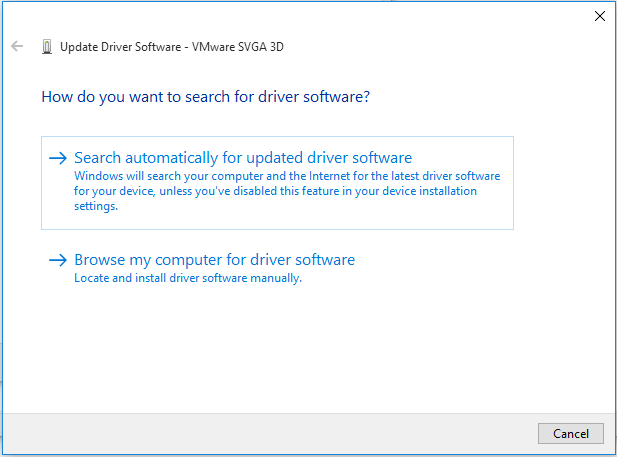 Step 4. After completing the update, restart your computer to make the new drivers take effect.
Method 2. Check for Windows Update
As you know, Microsoft will release the Windows update to fix some bugs. Sometimes installing the latest Windows update can help you resolve the win32kfull.sys error. So, you can try updating your Windows.
Here's how to do that:
Step 1. Type update in the search box and then select Check for updates from the top results.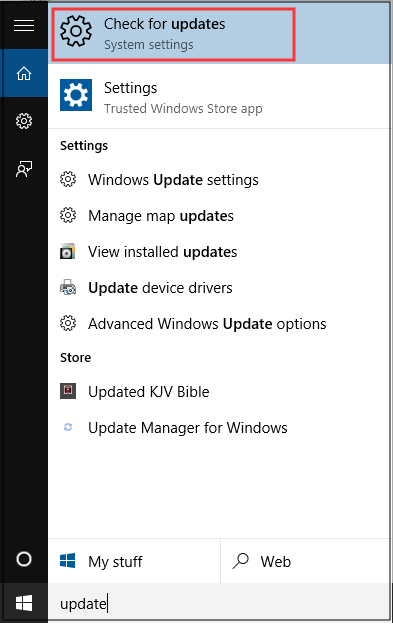 Step 2. In the pop-up window, click Check for updates on the right pane.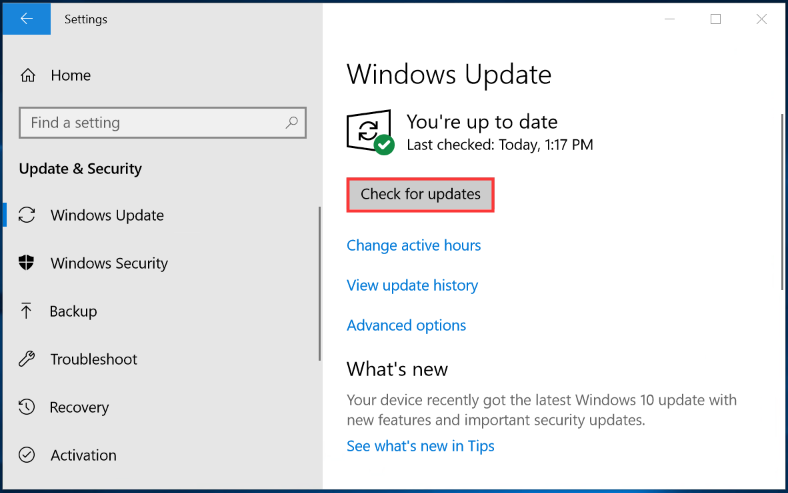 Step 3. Then Windows will install the updates automatically. After that, reboot your computer and check if win32kfull.sys BSOD is fixed.
Method 3. Uninstall Your New Added Programs
If you find the BSOD error just after you install some new apps or programs, we recommend that you should uninstall them one by one. You can follow this quick guide to uninstall them.
Step 1. Right-click the Start button and select the Apps and Features (Programs and Features) from the context menu.
Step 2. In the list of apps and programs, right-click the problematic program and select Uninstall.
Step 3. Follow the on-screen instructions to complete the uninstallation. After that, restart your computer to check if the error still persists.
Method 4. Rum System File Checker
As mentioned above, win32kfull.sys file is important in the Windows system. If the file gets corrupted, you can try repairing it. Here System File Checker is an effective utility that can scan and fix the corruptions of your system files.
Step 1. Type command prompt in the search box, and then right-click the top result and select Run as administrator.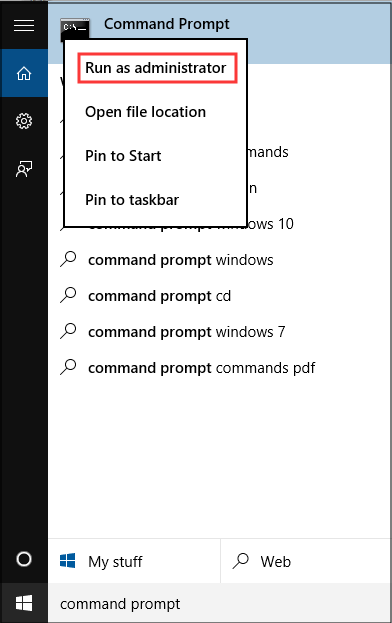 Step 2. Type sfc /scannow command and press enter in the elevated command prompt.

Step 3. This process will take some time, please wait patiently. Once the scan finishes, reboot your computer and see if the win32kfull.sys failed error is gone.
Method 5. Check Your Computer's RAM
RAM is a storage device of your computer. If there are any corruption or damages on the RAM, you may suffer the win32kfull.sys blue screen error. To check problems for your computer's RAM memory, you can use a built-in tool – Windows Memory Diagnostic.
Also, you can choose other free RAM test software like MemTest86, DocMemory and etc. You can read this post "Here Are Free RAM Test Programs to Check Your Computer's RAM", in which you will learn the detailed steps to check the RAM.