Summary :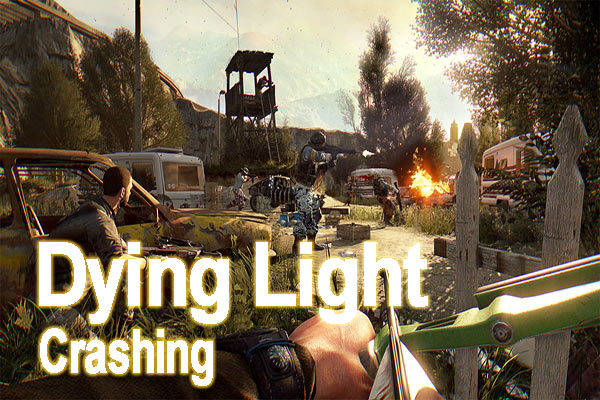 Many players complain about Dying Light crashing. When launching this program, an error message pops up "Dying Light has stopped working". If you are struggling to resolve it, you come to the right place. This post of MiniTool explores several effective troubleshooting methods.
Dying Light is a fantastic first-person action survival game. Since it was released by Warner Bros in 2015, this game has attracted lots of players around the world. However, some users encounter the Dying Light crashing issue.
Dying Light crashes at random intervals, which makes the game unplayable. Why Dying Light keeps crashing? This issue can be caused by overclocking, problematic graphics card drivers, and onboard sound device. Fortunately, this issue can be fixed by implementing some effective methods.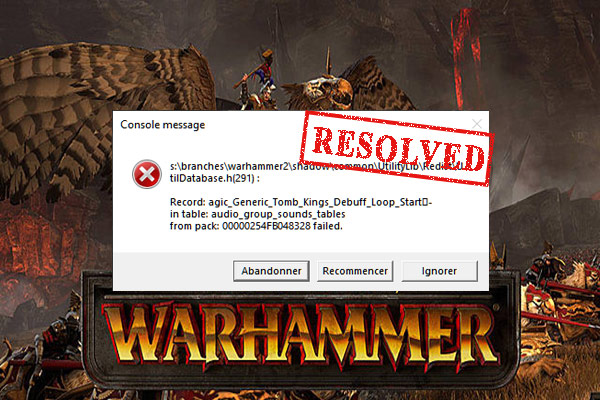 A lot of players reported that they are troubled by Total War Warhammer 2 crashing. How to fix it? This post explores several effective troubleshooting methods.
Fix 1. Stop Overclocking
Overclocking is often used to speed up the CPU or GPU processor, which can help improve game performance. Sometimes, however, overclocking can trigger instability and power supply issues. So, we recommend stopping overclocking while playing Dying Light.
Here's a quick guide for you to stop overclocking:
Step 1. Restart your computer and press F2 or Delete key to enter BIOS when the manufacturer's logo appears.
Step 2. Navigate to the Advanced tab, and then select Performance > Overclocking.
Step 3. Disable the Overclocking option, save the changes, and exit BIOS.
Now, you can restart your computer and see if the Dying Light crashes issue still persists.
Fix 2. Roll Back or Update Your Graphics Card Driver
If the Dying Light keeps crashing as soon as you installed the game, it may be caused by the outdated graphics card drivers. If the crashing problem just occurs after you have updated graphics drivers, you should roll back to its last version. To do so, follow the steps below:
Step 1. Right-click the Start menu and select Device Manager from the elevated menu.
Step 2. Expand the Display adapters category, and then right-click the graphics card driver and select Properties.
Step 3. Navigate to the Driver tab and click on Roll Back Driver. And then you can follow the on-screen prompts to complete this process.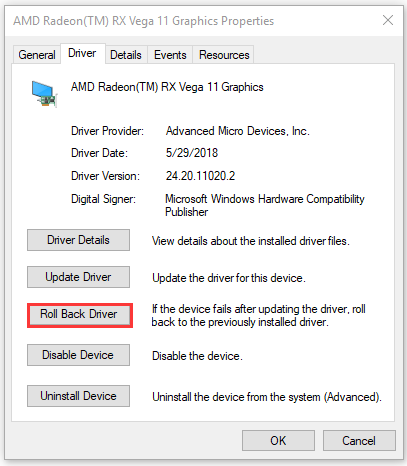 Step 4. If you want to update and install the latest graphics card driver, you can click on Update Driver in the Properties window. Then make sure you follow any prompts to complete the update.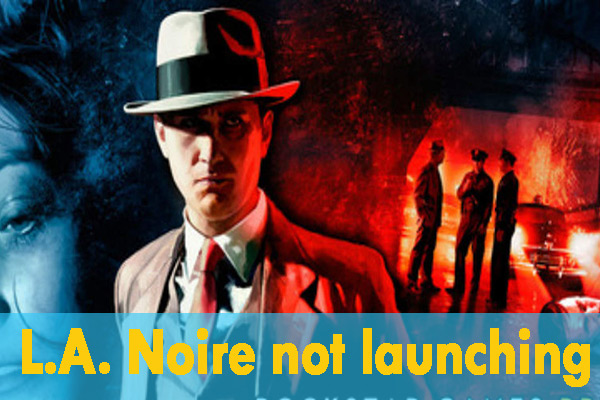 A great many players reported L.A. Noire not launching. What causes L.A. Noire not launching? How to fix it? Now, this post will explore these questions.
Fix 3. Reset the NVidia 3D Settings
This troubleshooting method is suitable for the NVidia graphics card users. Many users reported that resetting the 3D settings inside the NVidia Control Panel. Here you may have a try.
Step 1. Right-click your desktop and select the NVidia Control Panel from the context menu.
Step 2. Inside the NVidia Control Panel, expand the 3D Settings category and click on Manage 3D Settings.
Step 3. In the pop-up window, click on Restore Defaults at the upper right corner. Then confirm any dialogs when prompted with.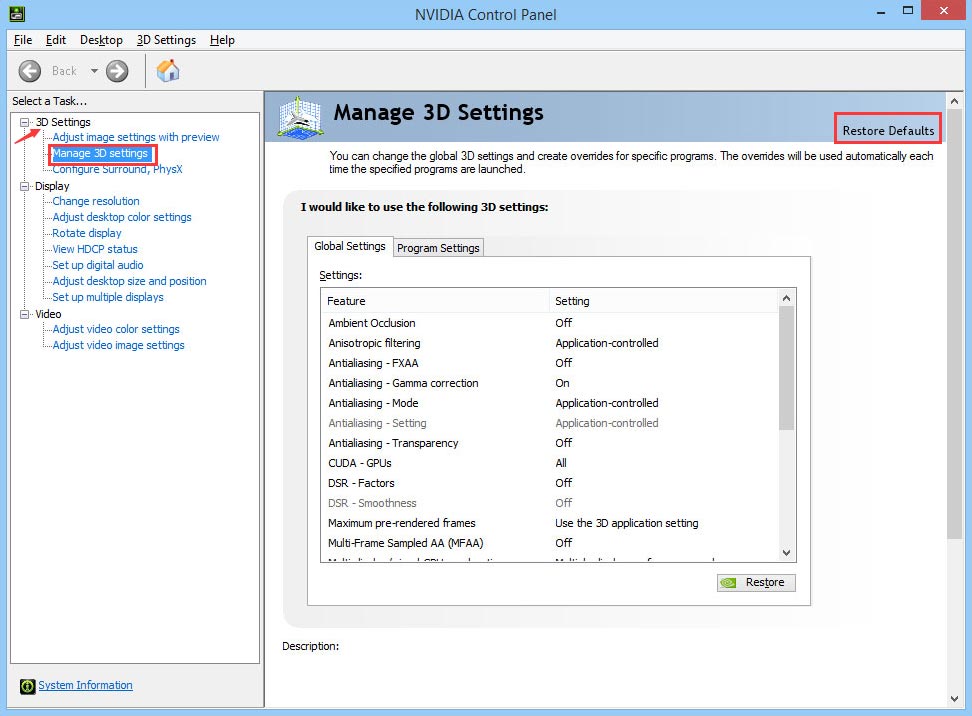 Now, you can see if Dying Light crash on Startup after you reopen the game.
Fix 4. Disable the Onboard Sound Device
If you are using a default onboard sound device and using another playback device at the same time, you'd better disable the onboard sound device. To do so, follow the steps below:
Step 1. Right-click the Volume icon at the bottom of the screen and select Sounds from the context menu.
Step 2. Locate the Playback tab and find the sound device identified by the basic driver, select it and click on Properties at the bottom.
Step 3. Next to the Device usage option, select Don't use this device (disable) from the drop-down menu and click on OK to save the change.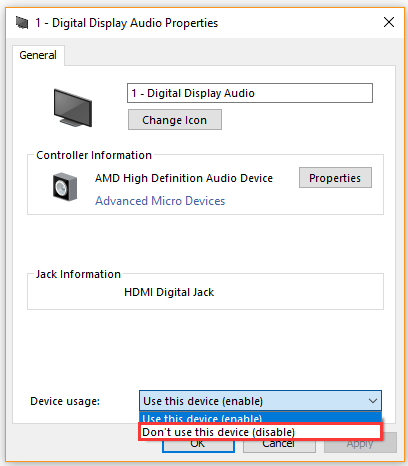 Now, restart your computer and check if the Dying Light crashing issue is fixed or not.
Fix 5. Reset Your Windows PC
If all the above methods fail to work, you may have to consider resetting your Windows PC. Resetting Windows can help fix many crashing issues. Now, follow the steps below carefully.
Step 1. Press the Win + I keys to open the Settings window, and then navigate to Update & Security.
Step 2. Select the Recovery section at the left side and click on Get started button under Reset this PC section.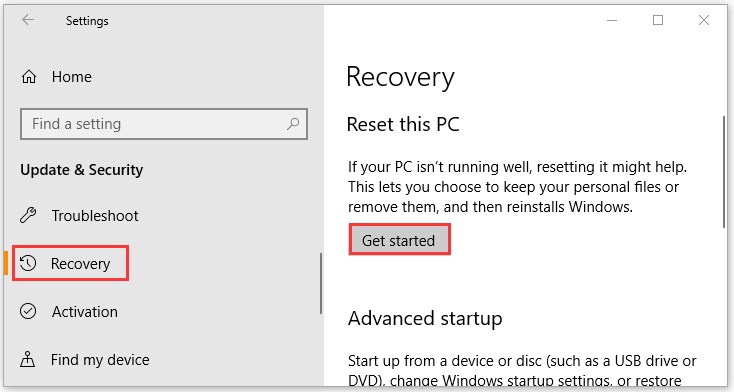 Step 3. In the Choose an option window, select the Keep my files option. This option will remove your apps and settings but keep your personal files.
Note:
If you don't want to lose any apps and settings, you can
back up
them to an external drive in advance.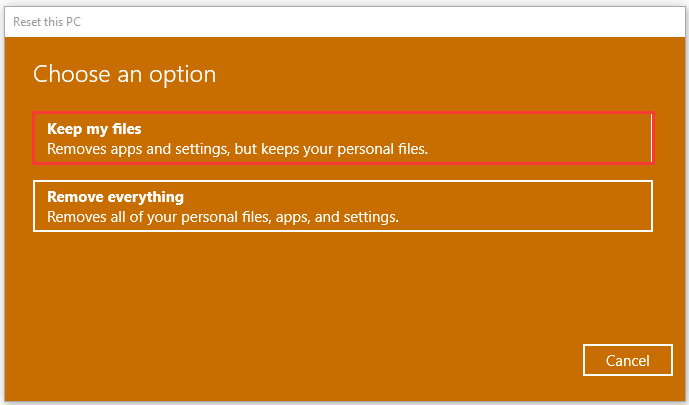 Step 4. When the Ready to reset this PC window pops up, click on the Reset button. After that, your PC will restart and complete this process. Now, the Dying Light crashing issue should be fixed.