Recently, Bluestacks is detected by some antivirus programs as malware or threat. Is Bluestacks a virus? Is Bluestacks safe? Does it slow down my PC? A great many people raise these questions on forums. Today, MiniTool will explore them together with you.
What Is Bluestacks
Prior to discussing its safety, it is necessary to figure out what is Bluestacks. Bluestacks is a practical cross-platform Android emulator for Windows and Mac. It is specifically developed for Android gamers to run apps and games on your computer.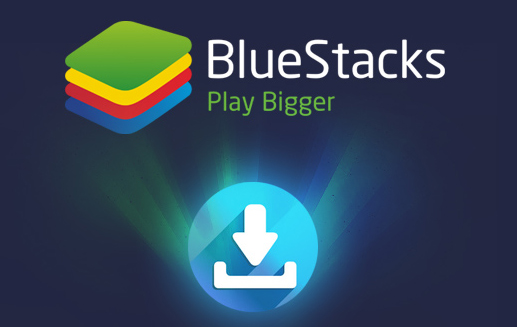 --image from https://www.bluestacks.com
This Android emulator has attracted more than 370 million users to play their favorite Android games on PC. Especially for many popular Android games that are not available on Windows or Mac like Clash Royale, Bluestacks is really helpful for that. Besides, it also supports some other Android apps such as WhatsApp and Snapchat.
It is very easy to install on your desktop and integrate some devices like microphone, camera, and mouse. Although Bluestacks provides users with lots of conveniences, some users report that it is detected as a threat by antivirus programs. Is Bluestacks safe for PC? Please keep reading.
Is Bluestacks Safe
Is Bluestacks safe for PC? Is Bluestacks a virus? Is Bluestacks legit? These questions are often searched on the internet. In fact, Bluestacks is safe for your PC even though it may be detected as malware by your antivirus programs. But there is no accurate evidence showing that Bluestacks is malicious.
When installing Bluestacks on the PC, sometimes users are asked to disable antivirus protection. If you have set some overprotective securities, some essential files of Bluestacks may not be downloaded. That's why Bluestacks is detected as a threat.
So, you can do many different things to avoid this situation when installing the program:
Add Bluestacks to the whitelists of your antivirus programs.
Always update the Bluestacks to the latest versions if you are in the lower version.
Update your antivirus programs to the latest version.
Is Bluestacks Legit
Since many emulators like Nintendo, Gameboy, and GameCube breach many policies, which makes lots of users think if Bluestacks is legit. In fact, Bluestacks provides Google Play services without breaching any policies.
With this emulator, users can access the Google Play account from Bluestacks to install apps. In addition, Android is an open-source operating system. Bluestacks works as a virtual Android device on the desktop. So, Bluestacks is legitimate completely and you can use it safely.
Does Bluestacks Slow down Your Computer
In addition to the above questions, a lot of users are confused about whether Bluestacks slows down the PC. To answer this question, it is necessary to know the minimum system requirements of Bluestacks on Windows PC. We list them as follows:
Operating System: Windows 7 or later edition
RAM: 2GB at least
Disk space: 5GB free space available
Graphics card drivers: update to the latest version
Administration privileges
Tip:
Do you want to speed up your Windows PC? You can refer to these methods of
the post
.
If you haven't meet the above requirements, running Bluestacks will slow down your computer performance and even this program can't be installed on your PC. For a high-end computer, you don't have to worry about the performance when running Bluestacks. To avoid any performance issues like Bluestacks high CPU, don't leave it in the background.