When you install or update Origin, the online game store, some errors may occur. Here are 4 ways to help you fix Origin error code 9:0 in Windows 10. With MiniTool Partition Wizard you can speed up Windows 10 and play games more fluently.
What Is Origin
As one of the most popular online game stores, Origin allows you to purchase, download, and manage the games. But some errors may happen when you use this app.
One example is Origin error code 9:0. The error usually occurs when you install or update Origin, preventing you from using the latest version or from using Origin at all.
How to Fix Origin Error Code 9:0
Once you suffer this issue, you can try the following ways to fix Origin error code 9:0 and continue to install or update Origin.
Disable antivirus temporarily.
Clear Origin data cache.
Uninstall and reinstall Origin Client.
Update .NETFramework.
You can learn how to perform them one by one in this post. Please keep reading.
Disable Antivirus Temporarily
Originerror code 9:0 may happen if your antivirus is preventing the Origin installer or update client from installing on system.
You can disable your antivirus software temporarily by right-clicking the antivirus icon in the System Tray to fix Origin error code 9:0. As well, disable the firewall if required.
Then run the installer again and check whether it works.
Read more: Windows 10 Update Error Code 0x80070070.
Clear Origin Data Cache
The error code can also be caused by too much cache files. Try the following steps to clear it.
Step 1: Open Run window with Win + R.
Step 2: Type %Programdata%/Origin and click OK to open Origin folder.
Step 3: delete all the files except the folder LocalContent.
Tip: The folder LocalContent keeps the game data, so don't delete it.
Step 4: Type %Appdata% in Run to open appdata folder.
Step 5: In the folder AppData, delete the Origin folder. Then open the Local folder and delete the Origin folder.
Uninstall and Reinstall Origin Client
Step 1: In Windows search tool, type Control Panel and click the Control Panel icon.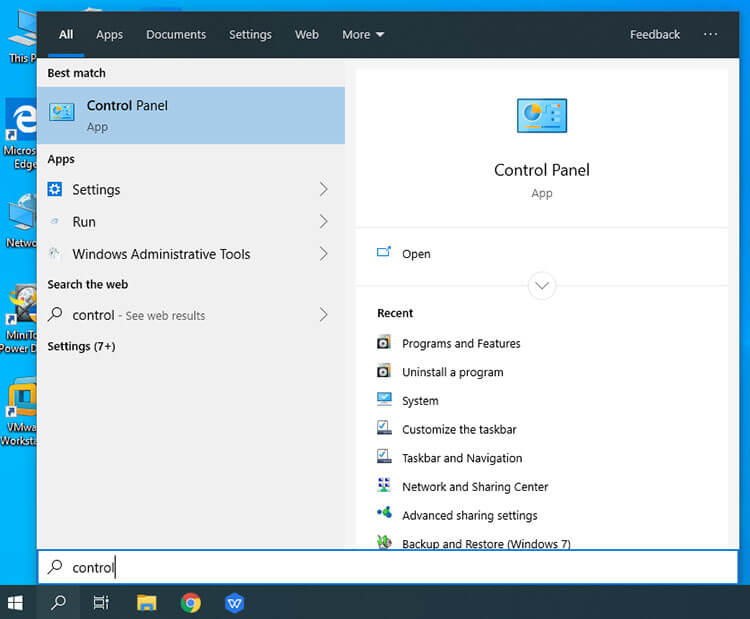 Step 2: Click Uninstall a program under Programs.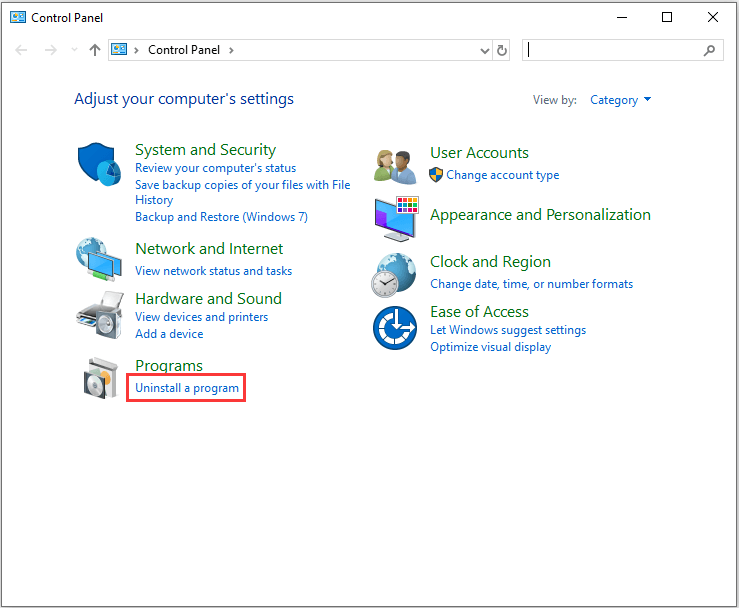 Step 3: Right-click Origin and choose Uninstall.
Step 4: Go to the official website and reinstall Origin.
Tip: The game data won't be deleted when you uninstall Origin.
Read more: Here Are 4 Easy Methods for You to Uninstall Windows 10 Update.
Update .NET Framework
If the current version of .NET Framework is not compatible with Origin, the error code can appear. You can try to update the .NET Framework in order to fix Origin update or installation error.
Step 1: Go to the Microsoft Download Center to download the latest .NET Framework.
Step 2: Select language and click Download.
Step 3: Run the installer and complete the installation.
Tip: Additional data may be required to be downloaded when you install the app.
Step 4: Restart your system and try to update or install Origin.
If Origin won't install or update still, you need to make sure that .NET Framework is enabled. Here are the steps.
Step 1: Go to Control Panel>Programs>Programs and Features.
Step 2: Click Turn Windows Features on or off.
Step 3: Find and check the box .NET Framework 4.7 Advanced Service.
Step 4: Click OK and restart the computer.
Now check for any improvements again.