Computers will not boot when the MBR is broken. MBR could be damaged due to various attack, mistaken operation, or sudden power failure. Once MBR is damaged, users may encounter boot problems such as MBR error 3 and see Windows black screen as follow:
Error loading operating system
Operating System not found
Invalid partition table
Missing Operating System
No bootable medium found! System halted
Reboot and select proper boot device
To Solve these problems, you need to use bootable partition manager, which can boot computer and perform partitioning operations like fix MBR without loading Windows OS. MiniTool Partition Wizard is highly recommended since it comes with the bootable media builder and brings no damage to data.
How to Fix MBR Windows 10/8/7 Without CD
Step 1. Download, install, and click the Bootable Media icon on the top right to run MiniTool Bootable Media Builder.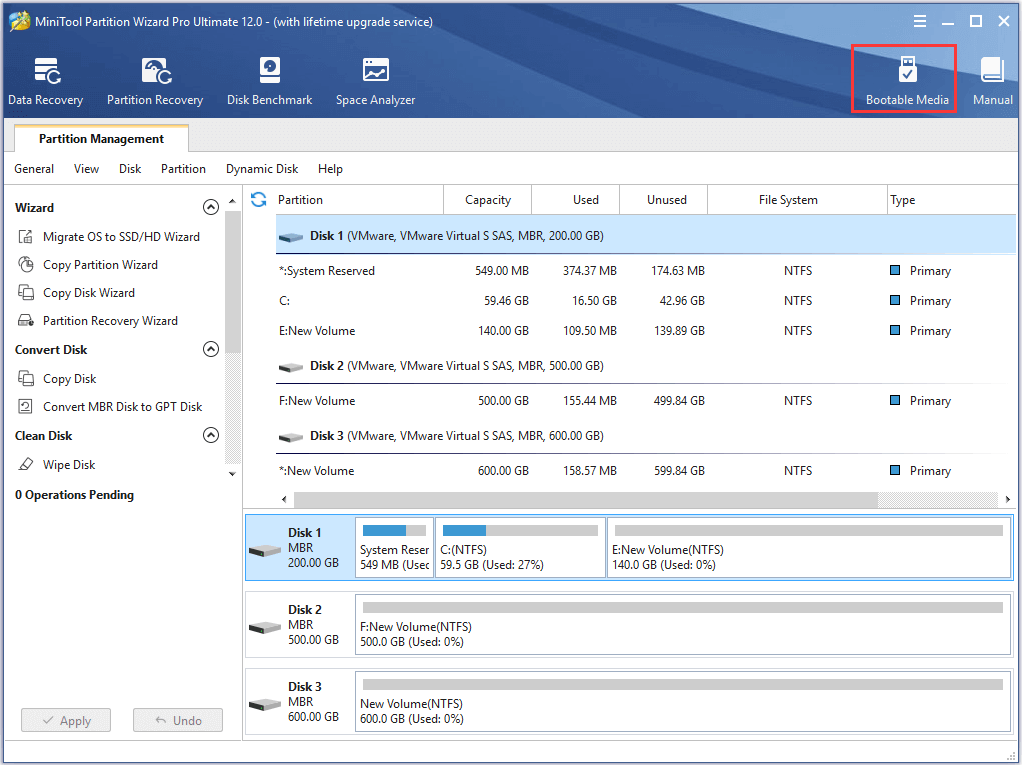 Step 2. Boot the computer from the bootable media
1. Create bootable media (CD/DVD/USB drive).
2. Boot the computer from the MiniTool bootable media.
Step 3. Repair MBR: Select the system disk which is suffering MBR damage and click "Rebuild MBR".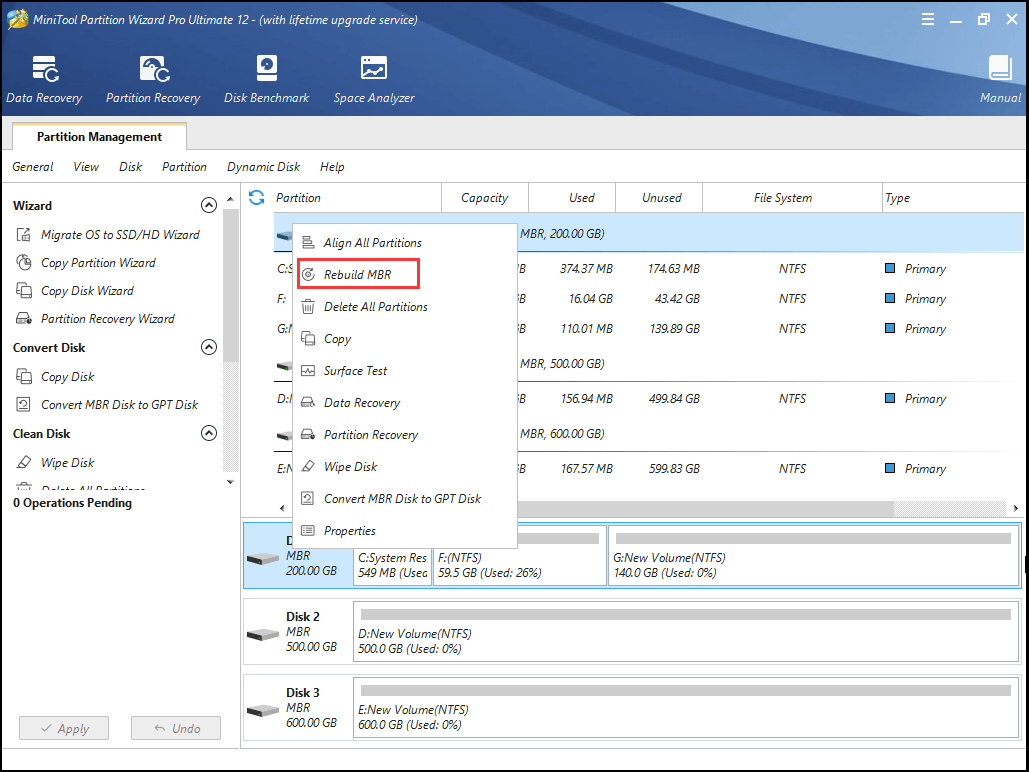 Step 4. Click "Apply" to start fixing MBR.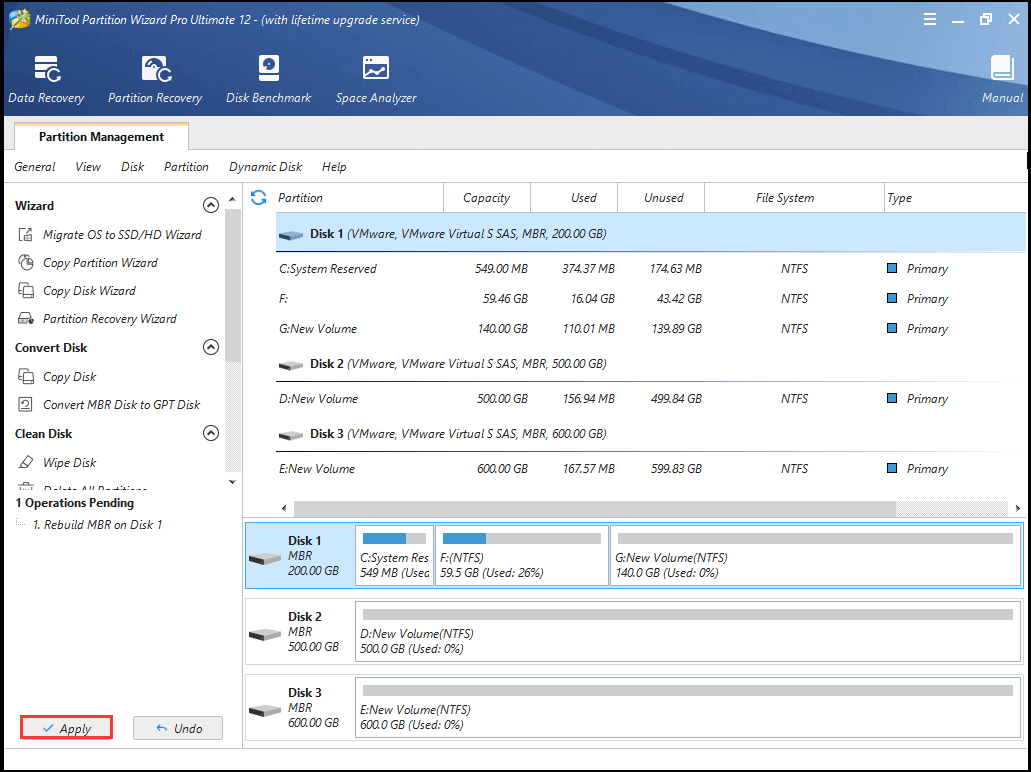 After the application is completed, please shut down the program, take out bootable disk, and boot computer from local disk. Then, Windows should be bootable again.
Features of MiniTool Partition Wizard 12
Supported operating systems
Windows 10
Windows Vista
Windows 8
Windows XP
Windows 7
Supported file systems
FAT12/16/32
NTFS
Ext2/3/4
exFAT
Supported Storage Devices
Support UEFI/EFI boot.
Support MBR disk and GPT disk.
All storage devices recognized by Windows, such as RAID, etc.
Traditional hard disk drives, solid-state drives (SSD), SSHD, etc.
External hard drives, USB drives, SD cards, and other removable media.