Usually, to convert a dynamic disk to basic disk with Windows Disk Management utility or Command Prompt, you have to delete all dynamic volumes and data on the dynamic disk. If you want to convert dynamic disk to basic without data loss, MiniTool Partition Wizard can make it.
When Need to Convert Dynamic Disk to Basic Disk Without Data Loss?
Repair/Fix dynamic disk invalid without data loss.
Convert Simple Volumes to Primary Partitions.
Hard Disk Will Become Dynamic, convert back to basic without losing data.
Recover Files/Partition From Dynamic Disk In Windows.
Fix: Windows cannot be installed to dynamic disk.
Fix: Find it difficult to manage dynamic disk.
How to Convert Dynamic Disk to Basic Disk in Windows 7/8/10?
Step 1: Install and launch this dynamic disk converter. It is easy for you to find the dynamic disk you want to convert.
Step 2: Select the dynamic disk you need to convert, and then choose Convert Dynamic Disk to Basic from the action panel.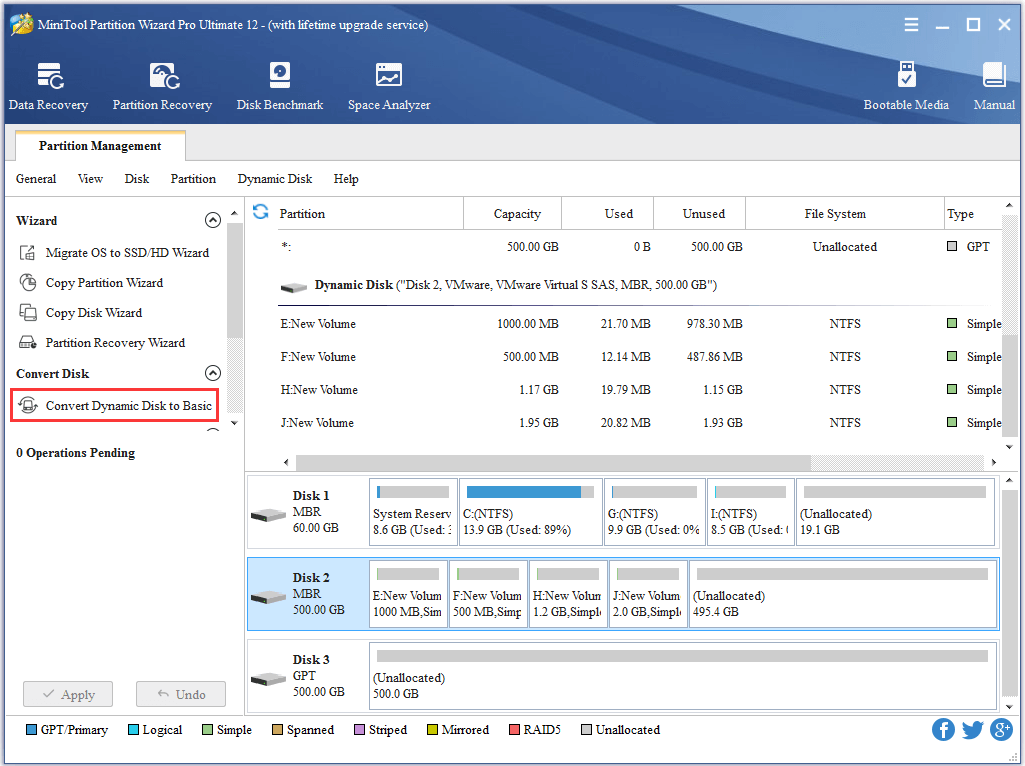 Step 3: Immediately you can see what this dynamic disk will become. But this is just a preview. Finally, click Apply to start the conversion.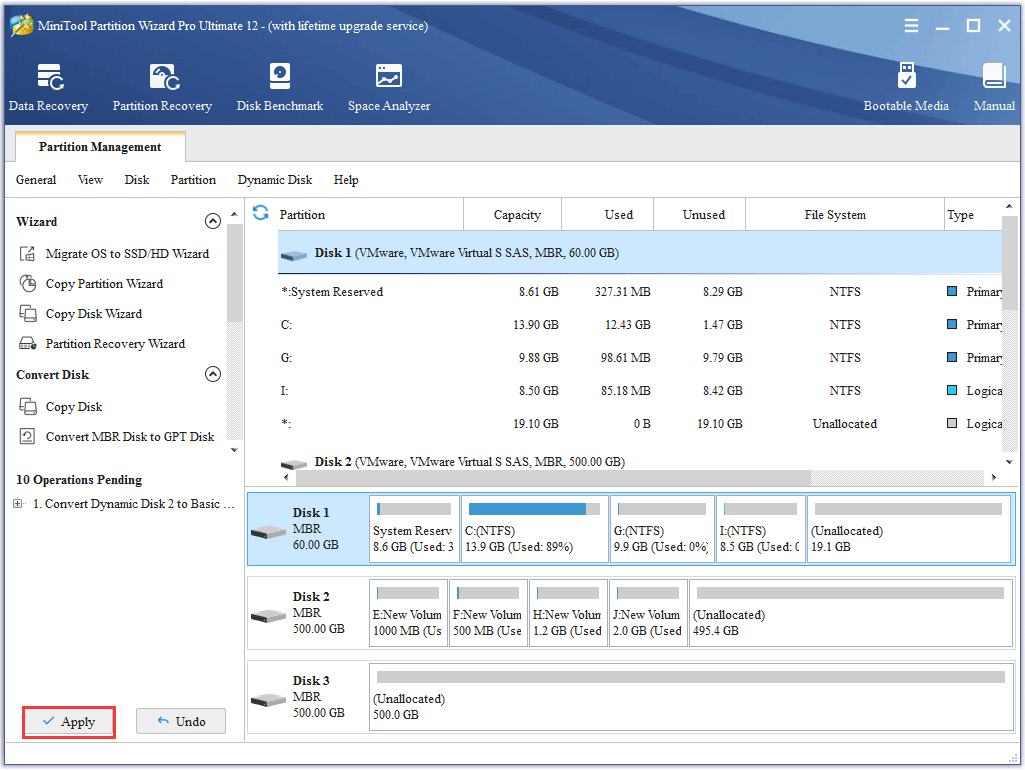 Features of MiniTool Partition Wizard 12
Supported operating systems
Windows 10
Windows Vista
Windows 8
Windows XP
Windows 7
Supported file systems
FAT12/16/32
NTFS
Ext2/3/4
exFAT
Supported Storage Devices
Support UEFI/EFI boot.
Support MBR disk and GPT disk.
All storage devices recognized by Windows, such as RAID, etc.
Traditional hard disk drives, solid-state drives (SSD), SSHD, etc.
External hard drives, USB drives, SD cards, and other removable media.