Summary :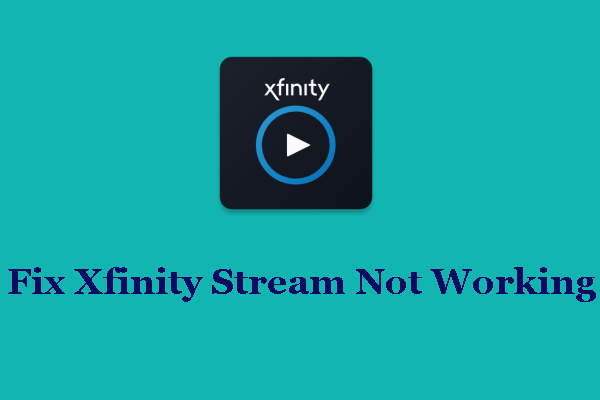 Is your Xfinity Stream not working on PC or mobile devices? If so, you may be eager to fix this problem. In this post, MiniTool Partition Wizard offers 4 solutions to you. Please pick one according to your situation.
Xfinity Stream Not Working
Xfinity is the trade name of Comcast Cable Communications, LLC, a subsidiary of Comcast Corporation, used to market consumer cable television, internet, telephone, and wireless services provided by the company.
Xfinity Stream is available on PC, TV, and various mobile devices. If you want to use it on mobile devices, you just need to download the Xfinity Stream app. If you want to use it on PC, you just need to visit its portal website.
However, some people report that they have encountered the Xfinity Stream not working issue.
Yesterday my streaming app will not come up on my Roku, my android phone, my Kindle OR on my xfinity.com website. I get a message on Roku saying Sorry! Something went wrong. Please try again later. On Kindle, website and phone, nothing ever comes up on the screen. What has happened with the streaming app?

--- forums.xfinity.com
To solve this problem, you can try the following methods.
Error TVAPP-00100 on Xfinity Stream: 4 Simple Methods Are Here!
Fix 1. Check System Requirements
Xfinity Stream Portal Windows PC Requirements:
3 GHz Intel Pentium 4, AMD Athlon 3400, or faster processor
128 MB RAM
Video card with 64 MB memory
If you want to know the detailed Xfinity Stream portal PC requirements, you can visit Xfinity Stream Portal Minimum System Requirements. This page will also tell you the requirements on Mac PCs.
If you use Xfinity Stream app, you can visit Xfinity Stream App Minimum System Requirements. This page will tell you the requirements on both Android devices and Apple devices.
Fix 2. Check Wi-Fi
No matter which device you are using, it's possible that the bad networking will cause the Xfinity Stream not working. In this case, you can try unplugging the router or other methods to troubleshoot the networking problem.
If you have no idea on how to troubleshoot the networking, please refer to the following post:
11 Tips to Troubleshoot Internet Connection Problems Win 10
Fix 3. Clear the Browser Cache
This method applies to PC. If you are using your PC to visit the Xfinity Stream website for streaming contents, clearing the browser cache may help solve the Xfinity Stream not working issue. Here is the guide (taking Google Chrome as an example):
Launch Google Chrome.
Press Ctrl + H to open up the History.
Click on Clear Browsing Data from the left pane.
Under the Basic tab, check all the three items and then choose Time range.
Click on Clear data.
Close your browser and wait two minutes.
Open your browser and return to the Xfinity Stream portal (www.xfinity.com/stream).
Try playing the recording.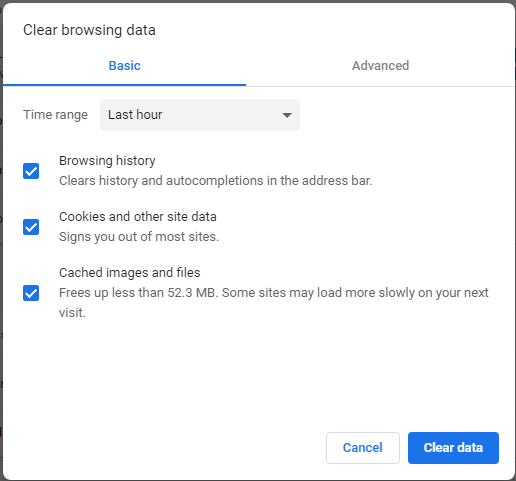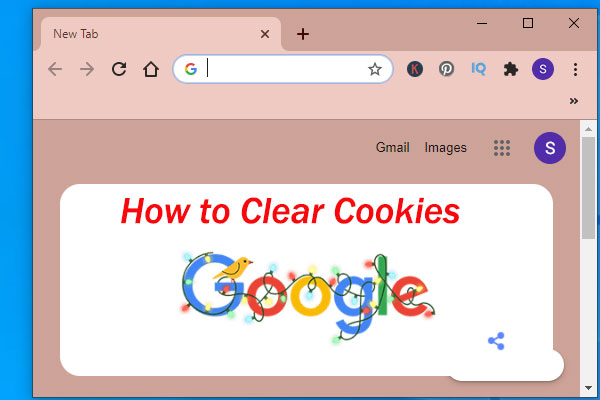 Do you know what are cookies in browsers? You can find some basic information about cookies and how to clear cookies on some web browsers in this post.
Fix 4. Re-open or Reinstall the App
If you are using mobile devices to stream contents and you make sure your device has an active network, please close and re-open the app. Then, try playing the recording. If this method doesn't work, you can then force-quit the app and then open it. Or you can try uninstalling it and then installing it again.