Summary :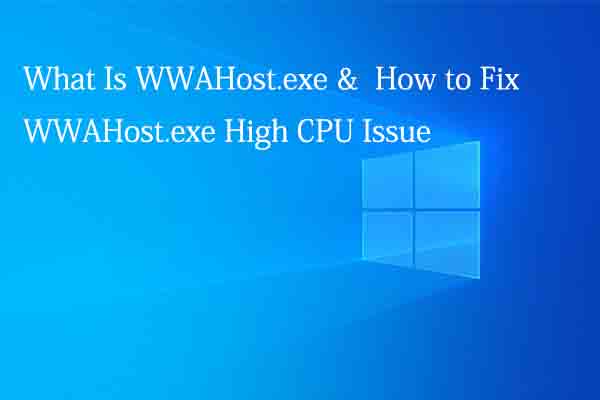 What is WWAHost.exe? Is it harmful? Why does it consume so much CPU/memory? In this post, MiniTool will discuss these problems and offer you some troubleshooting methods for fixing the issue.
What Is WWAHost.exe
The pure wwhost.exe file is a software component of Microsoft Windows developed by Microsoft. The WWAHost.exe process is also referred to as Microsoft WWA Host. The WWA host exe has 9 main versions.
It was initially released in 1985 for Windows 8 operating system. The latest version is 6.3.9600.17031 (winblue_gdr.140221-1952). WWAHost.exe is contained in Microsoft Office 2010 14, Windows 10 and Windows 8.1. It is often run as a standard Windows process with the logged in user's account privileges.
Is WWAHost.exe a virus? Many people raise this question. The answer depends on the location of WWAHost exe. The location of this file and dangerous rating is File Location / Rating : 1% dangerous.
You can open the Task Manager and then check if the exe file is legit. How to do? Click on the columns field and then add Verified Signers as one of the columns. If the Verified Signers value for WWA host exe states "Unable to verify", then the file might be a virus. Then you need to uninstall WWAHost.exe.
Besides, your computer may slow down because of WWAHost.exe high CPU/disk/memory usage. How to repair it? Move to the next section of this article.
Recommended article: What Is Winload.exe & Some Additional Information About It
Fix WWAHost.exe High CPU/Disk/Memory Usage
Here, we would like to provide 3 fixes for WWAHost.exe high CPU error. Now, let's explore them one by one.
Fix 1: End the WWAHost.exe Process
A quick method to resolve WWAHost.exe high CPU issue is to end this process temporarily. You can do that in Task Manager. Here are detailed steps.
Step 1: Right click the Windows icon on the desktop to open the Start menu, and then click on Task Manager option to continue.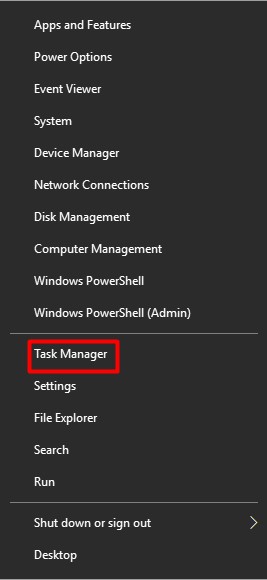 Step 2: Find the WWAHost.exe process by scrolling down the items in the pop-up window, and then right click on it and choose End task option. After the WWAHoste.exe high CPU issue is fixed, you can re-enable it with these steps.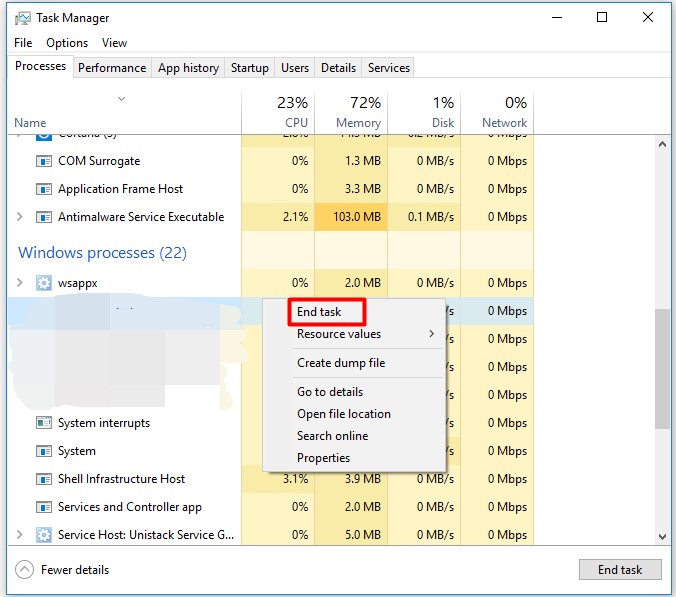 Top recommendation: Some Common Taskeng.exe Errors and Corresponding Solutions
Fix 2: Reinstall Mail App and Clear Cache
When the WWAHost.exe high CPU error is specific to a certain app like Mail, try uninstalling the app and clearing the store cache.
Step 1: Open Settings window by pressing Windows and I keys, and then click on Apps.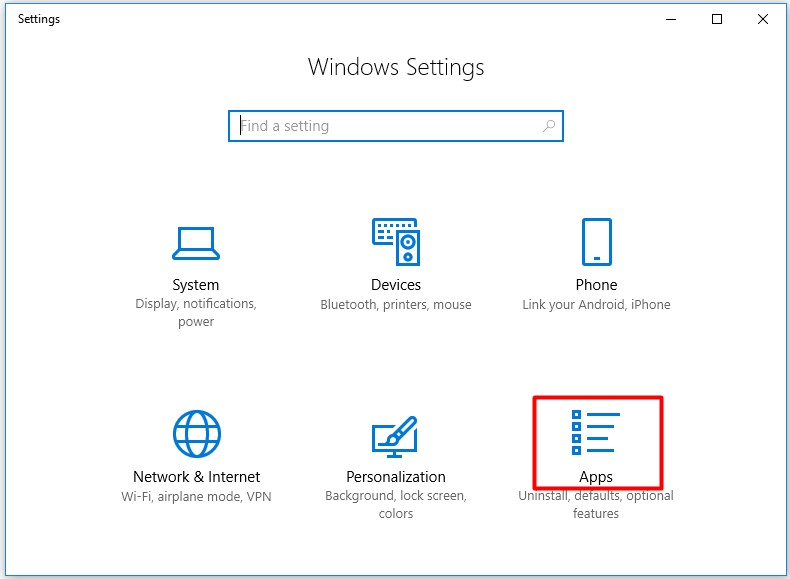 Step 2: Move to the right side of the elevated window, and then scroll down the content to find the target app. Here we take Mail and Calendar as an example. Click on it and choose Uninstall option. Then follow the on-screen instruction to finish the operation.
Tip: In some cases, the WWAHost exe high CPU issue can be fixed after uninstalling the app. If so, you can ignore the following steps.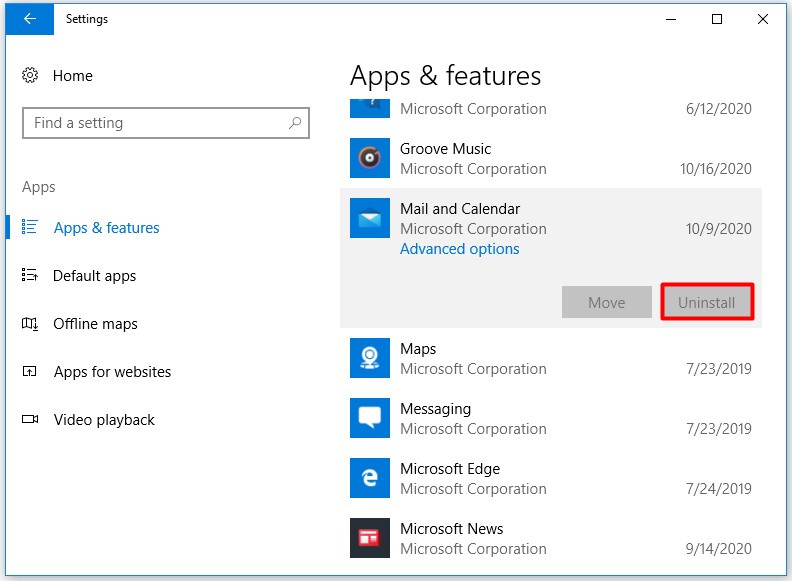 Step 3: After uninstallation, close the Settings window. Open the Run window by pressing Windows and R keys, and then type WSReset and click OK.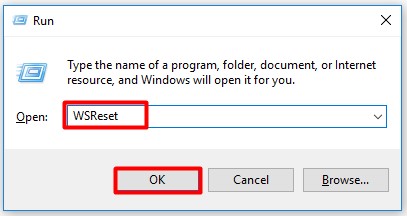 Step 4: Then you can check if the cache is cleared or not. After clearing the cache, install the app again and run it to see if the error still appears.