WPS file is not a common file format nowadays. What is a WPS file? Do you know how to open it? In this post, MiniTool Partition Wizard introduces basic information about .wps files. You can also get the ways to open and convert this type of file.
What Is A WPS File?
A WPS file is a document created with the Microsoft Works word processing application. It always comes with the .wps file extension. And users could view, edit, and save the .wps files using the Microsoft Works program. This file format is efficient for basic word documents like note-taking, spreadsheets, database information, or documents that were not in heavy need of formatting and effects.
However, the WPS format was discontinued and replaced by the DOC format in 2006. Of course, Microsoft Works was been discontinued by Microsoft in 2010, too.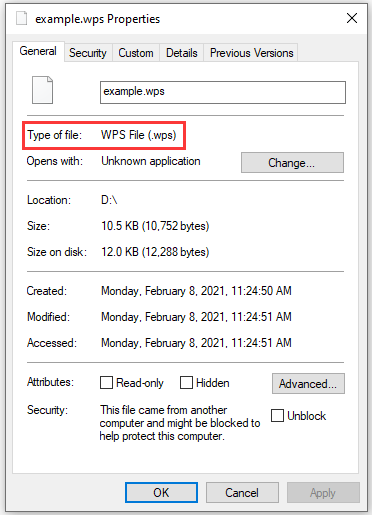 How to Open WPS Files?
Since Microsoft Works was been discontinued, you might be unable to open a .wps file with the Microsoft Works application unless you buy the software on Amazon. However, what should you do if you don't want to cost much? Fortunately, there are two ways that you can use to open the file free.
Method 1: Use WPS Cloud
WPS Cloud is an online version of WPS Office, an office suite for Microsoft Windows, macOS, Linux, iOS, and Android. You can use the online service to open your WPS file. You just need to:
Step 1: Open your web browser and visit the official website of WPS Cloud.
Step 2: Log in with your account.
Step 3: In WPS Cloud, select the My Cloud category.
Step 4: Click Upload and select the WPS file you want to open to upload it to WPS Cloud.
Step 5: Click the uploaded file to open and view it.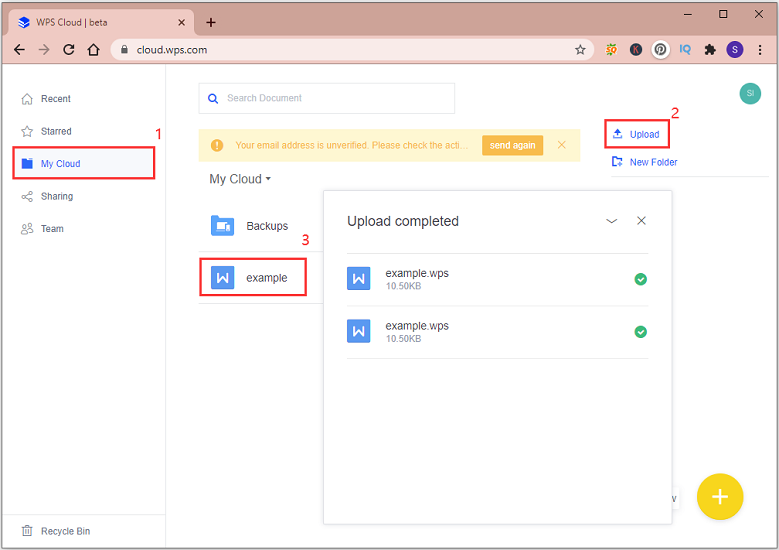 When you open the .wps file with WPS Cloud, you can also edit it and the new versions will be auto-saved to WPS Cloud. If you need to share the new file with others, you can download it and then send it to others.
Method 2: Convert the WPS File and Open It with Word
Alternatively, you can convert the WPS file to another file format, such as DOC or DOCX, so that you can open it with Microsoft Word. Some online converters can help you. Here I set Zamzar as an example, and you can follow the steps below to convert your WPS file and work with it.
Step 1: Search for Zamzar on the Internet and visit the official website of Zamzar.
Step 2: Click the Add Files button. In the pop-up window, select your WPS file and click Open.
Step 3: Click the Convert To button and select DOCX or DOC in the pop-up menu.
Step 4: Click the Convert Now button to convert the file format.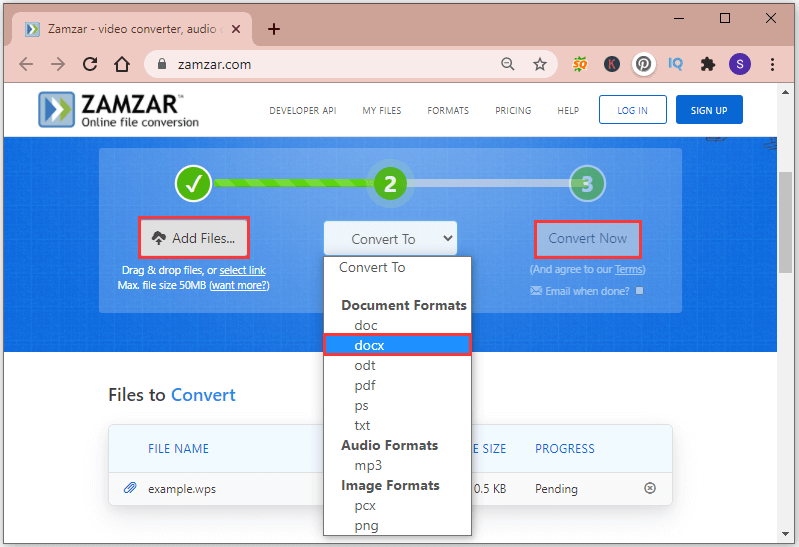 Step 5: When the converting process is finished, you can click the Download button to download the converted file with DOCX or DOC format.
Step 6: Open the downloaded file with Microsoft Word and then you can check and edit it.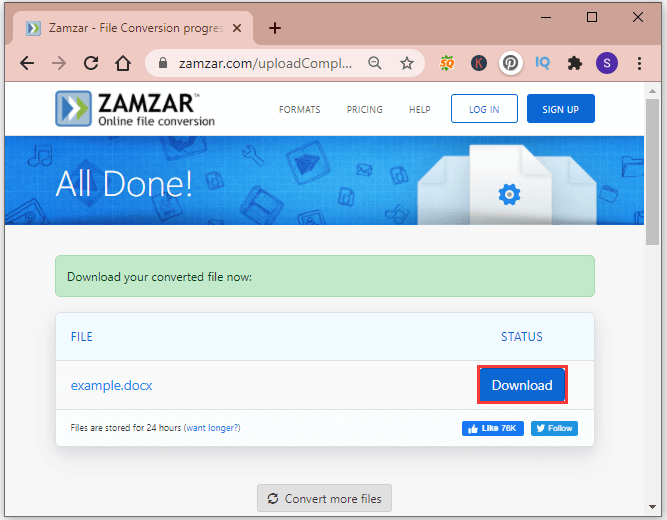 The following programs could also be used to open WPS files. If you have any of them, you can also have a try:
Microsoft Publisher
LibreOffice
OpenOffice Writer
NCH Doxillion
Word Viewer