Summary :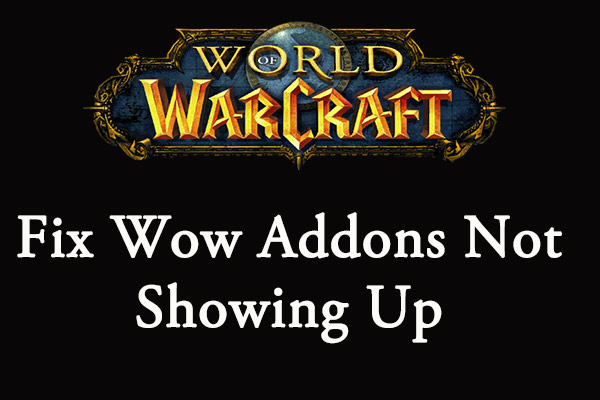 Most players would like to use addons in WoW for better gaming experience. So, it should be rather frustrating if WoW addons don't show up. In order to fix the issue, MiniTool Partition Wizard develops a simple guide where 3 possible solutions are listed.
WoW refers to the game World of Warcraft. It is a massively multiplayer online role-playing game released by Blizzard Entertainment, attracting a large number of game lovers.
WoW allows players to use third-party addons as their own preferences. By using addons in the game, plays are able to customize their gameplay and use certain additional features to improve the general gaming experience.
However, some players have reported that WoW addons don't show up sometimes, especially after updating WoW or removing the game folder. This is an annoying issue for players who rely on third-party addons in the game.
The good news is that you can fix WoW addons not showing up by yourself with ease. Here are some feasible solutions and you can have a try.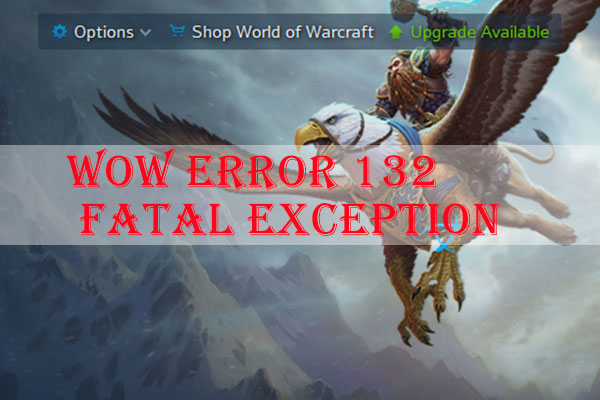 Have you ever encountered WoW error 132 (0x85100084)? How to fix this error? In this post, you can find 5 solutions to WoW error 132 fatal exception.
Fix 1: Load Out of Date Addons Within the Game
Actually, WoW client will ignore old addons and hide them in the addon list automatically, even if they can still work properly in the game. This is rather useful as some players might forget to remove previous addons they don't use anymore.
If you find certain addons not showing up in WoW, you can disable this feature to make all your WoW addons show in the list. Here's how to do that:
Step 1: Launch your WoW client with administrator and log into your account.
Step 2: Press Esc key to load the menu and then choose AddOns.
Step 3: When you get the AddOn List window, check Load out of date AddOns option in the upper right corner.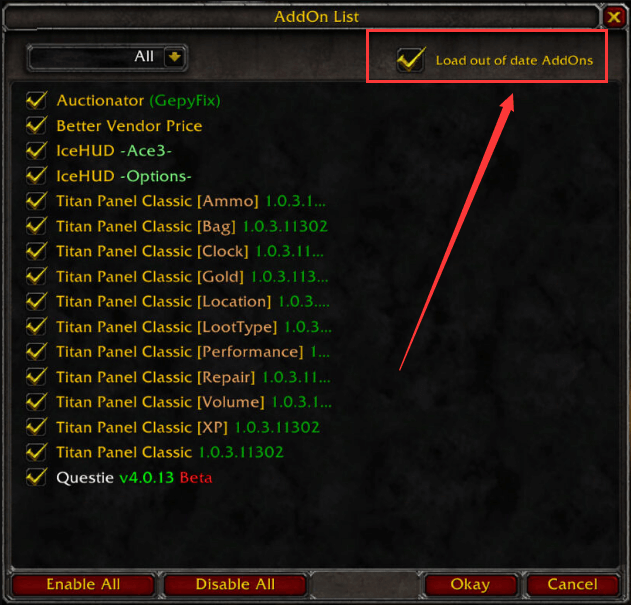 If the desired addon appears, you can enable it by kicking its box and then clicking Okay to save changes.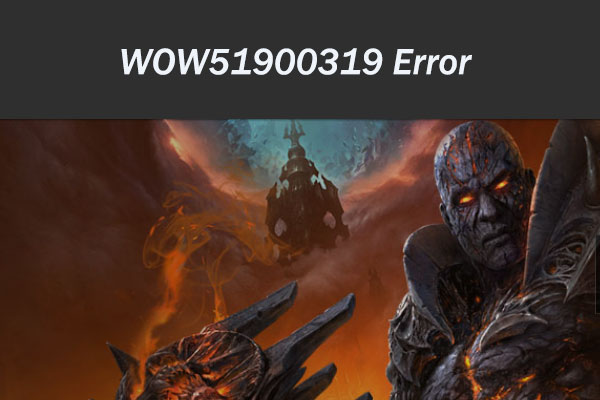 Have you received the error message "You have been disconnected from the server. (WOW51900319)" in World of Warcraft? Here are 5 fixes of the problem.
Fix 2: Make Sure the Directory of Addon Folder Is Right
You should know that WoW can only recognize the addons which are saved under the sub-directory of the game folder. Commonly, the WoW addons are saved in the directory of Warcraft\_retail_\Interface\AddOns.
But sometimes, the directory of WoW addons might be changed to another location mistakenly due to certain reasons. So, if you noticed that the addon folder is in another place, just copy and paste it to the right place.
After moving addons to the right directory, you can restart your computer and launch the game again to check if addons show up.
Note: If the new addon downloaded from website doesn't show up in WoW, perhaps the format of addon folder is not supported by the game client. You have to make sure the addon folder is unzipped and is put in the directory mentioned above.
Fix 3: Delete the Interface Folder
As you can see in last part, the AddOns folder is saved the Interface folder. Actually, here are some other items such as game screenshots and caches besides addons. If this folder gets corrupted, the contents inside might be unreadable but it won't affect the proper functioning of the game.
In this case, you can try deleting the Interface folder and your game will automatically recreate a new one.
Step 1: Right-click the Start button and choose Task Manager.
Step 2: Under Processes tab, right-click your WoW and choose End task. Repeat the operation for any running processes related to the game to completely close WoW.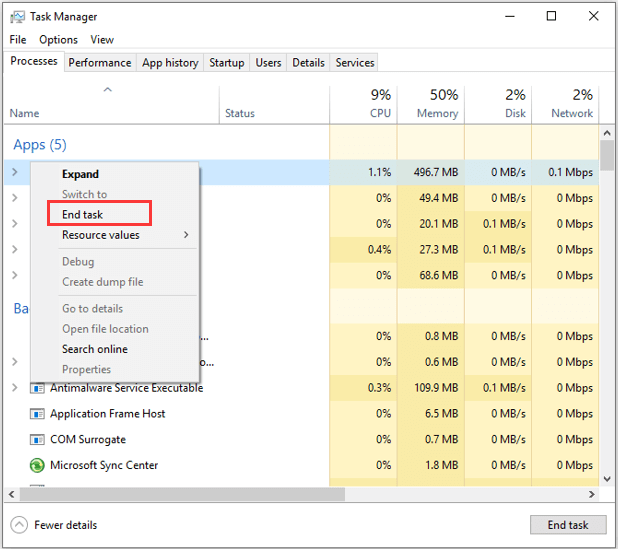 Step 3: Locate the Interface folder in File Explorer. Copy and paste it to another place to make a backup. Then, delete the folder from the original directory.
After that, launch World of Warcraft and it will create a new Interface folder. Now, you can download your needed addons and put them into the right place mentioned above.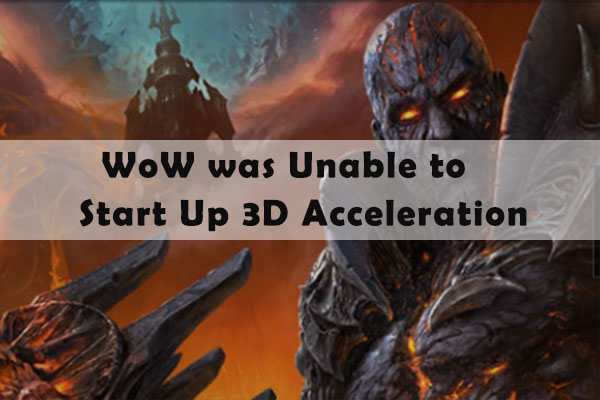 Have you encountered the problem that World of Warcraft was unable to start up 3D acceleration? Here are 4 ways to solve it quickly.